By Mid-Century, More Hot Days Will Spur More CV Deaths
The number of annual excess CV deaths is predicted to increase up to fivefold by 2036-2065, researchers say.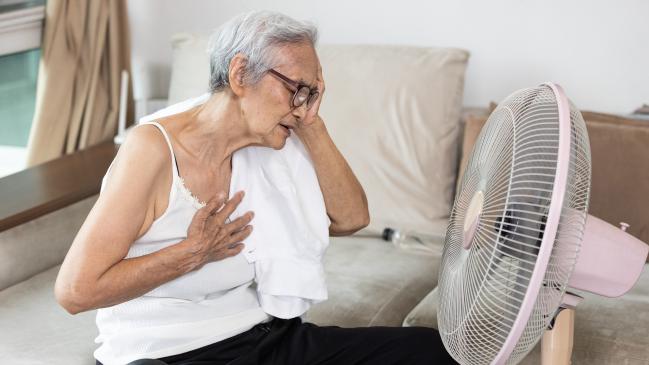 Extreme-heat days are already responsible for excess cardiovascular deaths in the United States, but in the coming decades—as temperatures continue to rise due to climate change—the burden is only expected to grow, new data indicate.
In the worst-case scenario, the predicted annual number of CV deaths related to extreme heat would rise by fivefold, to around 4,500, in the years 2036-2065.
The findings are being presented by Sameed Ahmed Khatana, MD, MPH (University of Pennsylvania, Philadelphia, PA), as a moderated poster early next week at the American College of Cardiology/World Congress of Cardiology (ACC/WCC) 2023 meeting in New Orleans, LA.
This study builds on previous research by Khatana and colleagues, who have published two papers reporting an excess of all-cause and CV deaths between 2008 and 2017 in connection to a higher number of days when the maximum heat index was ≥ 90°F (32.2°C).
"Now we know that, because of climate change, extreme heat is predicted to increase in the United States," Khatana told TCTMD. As such, this time around the investigators wanted to try to get an estimate of what's to come.
"There are a lot of uncertainties in this—we're assuming that the relationship and mortality remains the same in the mid-century period, and that could change. There could be new medications and new treatments, there could be changes in infrastructure, etc," he acknowledged. "But this is a bit of a wake-up call that if things don't change, [there] is a potential projected increase in mortality that could occur in just a few decades from now."
Indeed, as illustrated by a TCTMD feature article last year, this is not the first time the world's climate crisis has been tied to heart health, and many cardiologists have begun to take note of the implications for their patients—how exactly that will play out is yet to be seen.
This is a bit of a wake-up call that if things don't change, [there] is a potential projected increase in mortality that could occur in just a few decades from now. Sameed Ahmed Khatana
In this analysis, the investigators set the bar for "extreme heat" as a daily maximum heat index ≥ 100°F (37.8°C). They obtained county-level temperatures and CV death rates from the US Centers for Disease Control and Prevention.
Across all counties in the contiguous United States, there were a median of 11 extreme-heat days per year from 2008 to 2017. Based on the projected trajectory of emissions, either intermediate (RCP 4.5) or large (RCP 8.5), the predicted number of extreme-heat days by mid-century (2036-2065) ranged from 24 to 35 per year.
Each of these extra-hot days per month carried an added 9.7 CV deaths per 10 million elderly adults age 65 or older and an added 0.3 CV deaths per 10 million nonelderly adults.
Every year between 2008 and 2017, extreme heat contributed a mean of 869 excess CV deaths in the contiguous United States. By mid-century, the excess was predicted to rise up to 3,515 CV deaths with intermediate increases in emissions and 4,455 CV deaths with large emission increases.
"Clinical, policy, and infrastructure efforts that can mitigate this increase need to be urgently evaluated," the study authors conclude.
Asked about how their findings might be applied in the near future, Khatana agreed much of the insights are most useful at a population level. "It is challenging for an individual physician and an individual patient to know what to do with this information. This is a society issue, something that needs to be tackled by various levels of government and society at large," he explained.
That said, there is emerging research that suggests some medications, like statins, could lessen the harm posed by extreme heat, he noted. On the flip side, as reported by TCTMD, other drugs have been tied to higher risk.
Moreover, Khatana advised, it's important to remember that existing cardiovascular disease puts patients at added risk, even with the weather patterns of today. Physicians can caution such patients, especially during times of local heat waves, to take steps to protect themselves by staying in cool environments as much as possible and staying well hydrated. He added that patients also should "be mindful of some of the symptoms of heat exposure, which could include things like dizziness, confusion, [and] rapid heartbeat."
Khatana said that his team is now pursuing further research to hopefully tease out which groups are most vulnerable to adverse events during extremely hot weather and how that might change over the years. "That might help policy makers in identifying areas and populations that might need to be particularly targeted to reduce the impact of extreme heat on cardiovascular patients," he said.

Disclosures
Khatana reports personal fees from AcademyHealth and research grants from the National Heart, Lung, and Blood Institute, the American Heart Association, and the Veterans Affairs' Health Services Research and Development Service.