Mixing Haircuts and Hypertension Rx a 'Home Run' for Blood Pressure Control
A collaboration between barbers and pharmacists markedly reduced blood pressure in black men with hypertension.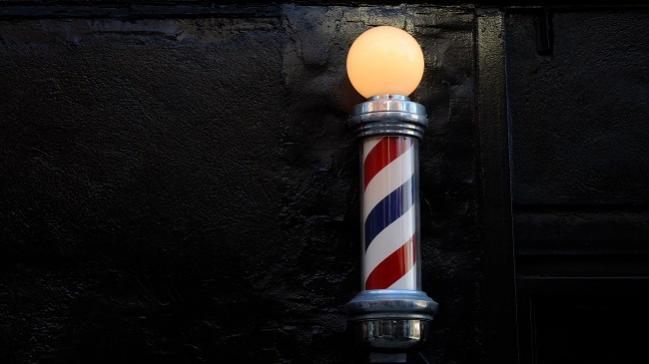 ORLANDO, FL—Taking hypertension treatment into barbershops is a winning approach for black men with high blood pressure, new data show.
When pharmacists teamed up with barbers, patrons' systolic BP fell by an average of 27 mm Hg over 6 months, greater than the decline of 9 mm Hg seen when barbers simply promoted follow-up with primary care physicians and lifestyle modification, according to Ronald Victor, MD (Cedars-Sinai Medical Center, Los Angeles, CA).
After accounting for various factors, BP reduction was 21.6 mm Hg greater in the intervention arm of the cluster-randomized trial, he reported at the American College of Cardiology 2018 Scientific Session here.
Participants who received the intervention also had a reduction in diastolic BP that was 15 mm Hg greater than that seen in the control arm, and they were more likely to attain a BP goal of less than 130/80 mm Hg at 6 months (63.6% vs 11.7%; RR 5.7; 95% CI 2.5-12.8).
"These are very large effects for any hypertension trial, much less a community-based intervention trial," Victor said during his presentation, adding that the impact is substantially larger than what's been shown in previous pharmacist-based trials and in a prior barbershop-based trial in which Dallas haircutters offered BP checks and promoted physician follow-up.
These are very large effects for any hypertension trial, much less a community-based intervention trial. Ronald Victor
"As black men tend to have many cardiovascular disease risk factors, as in our study, marked blood pressure reductions—if sustained using our approach and initiated widely—might reduce high hypertension-related disability and death among black men in the United States," Victor concluded.
Serving as a discussant at a press conference, Eileen Handberg, PhD (University of Florida, Gainesville), praised the study, which was published simultaneously online today in the New England Journal of Medicine.
"This is something that clinical trialists dream of, that you get this kind of impact in healthcare," she said. "This is taking care to where patients live, which is sort of a novel approach. This is harnessing the potential of relationships again. This is high-touch medicine, which we've moved away from with the EHR and in having to see people in 10 minutes."
About the 9-mm Hg improvement in BP observed in the control group, Handberg said, "We would dream about that in a [pharmacotherapy] blood pressure-lowering trial, and they got that from usual care. So to think you can get 27 mm Hg of blood pressure control while using a prescribed therapy using the care team to expand our outreach to patients, this is a home run."
Community Outreach Key
Non-Hispanic black men have the highest hypertension-related death rate in the United States, Victor pointed out. He added that black men have less physician interaction and lower rates of hypertension treatment and control compared with black women, which highlights the need for community outreach to address the issue.
Building on the previous trial in Dallas barbershops, Victor and colleagues designed a cluster-randomized trial involving 319 black men ages 35 to 79 who were regular patrons of 52 barbershops across Los Angeles County and had uncontrolled hypertension. Average systolic BP at baseline was 153 mm Hg in the intervention arm and 155 mm Hg in the control arm.
The barbershops had been in business for an average of 17 to 18 years, with the men getting their hair cut on average every 2 weeks for the past 10 to 11 years. "This really shows that the barbershop is a social hub for many black men, and it's a great place to treat a chronic condition such as hypertension," Victor said.
For the intervention, barbers promoted follow-up with pharmacists trained in managing hypertension. The pharmacists met with the participants at the barbershops at least monthly to check BP, prescribe medications according to a simple protocol under a collaborative practice agreement with the men's primary care physicians (PCPs), and monitor electrolytes. They then sent progress notes to the PCPs.
In the control barbershops, barbers promoted lifestyle modification and follow-up with PCPs.
In discussing how the intervention resulted in such a large reduction in BP, Victor touted the importance of the whole package: more intensive drug treatment; the involvement of specialty-trained pharmacists; the convenience of receiving treatment at the barbershop; endorsement from barbers, who are trusted community members; consistent visits to the barbershop, which facilitated BP management; and use of a lower-than-usual BP goal (the trial predates the latest comprehensive hypertension guidelines).
The intervention was safe, with no serious adverse events reported, Victor said. There were three cases of reversible acute kidney injury in the intervention arm that resolved when indapamide treatment was stopped.
Implementation, Costs Questioned
Commenting on the findings at a press conference, William White, MD (University of Connecticut, Farmington), called the results "nothing short of spectacular."
The intervention would be "probably a little bit harder to implement in reality with such a highly trained pharmacist, but I'm really keen on pharmacists helping to manage hypertension," he added. "I think if we could figure out a way to do that in a cost-effective manner, it will be extremely important."
Victor said that a cost analysis is forthcoming and acknowledged that "this is going to be absolutely key to see the portability of this."
Handberg pointed out that there are already some clinicians—nurse practitioners and physician assistants, for example—who have the ability to prescribe medications and who might be able to help deliver a community-based intervention like this.
Victor agreed that any good, midlevel provider could do this, noting, however, that training in management of hypertension is needed.

Todd Neale is the Associate News Editor for TCTMD and a Senior Medical Journalist. He got his start in journalism at …
Read Full Bio
Disclosures
The trial was funded by the National, Heart, Lung, and Blood Institute, the NIH National Center for Advancing Translational Sciences UCLA Clinical and Translational Science Institute, the California Endowment, the Lincy Foundation, the Harriet and Steven Nichols Foundation, the Burns and Allen Chair in Cardiology Research at the Smidt Heart Institute, and the Division of Community Relations and Development at Cedars-Sinai Medical Center.
Victor reports no relevant conflicts of interest.
Handberg reports numerous relationships with industry.