Modest Effects, Safety Concerns Plague Vupanorsen in TRANSLATE-TIMI 70
Researchers hold little hope for this compound, which had a poor safety profile, but suggest the ANGPTL3 story isn't over.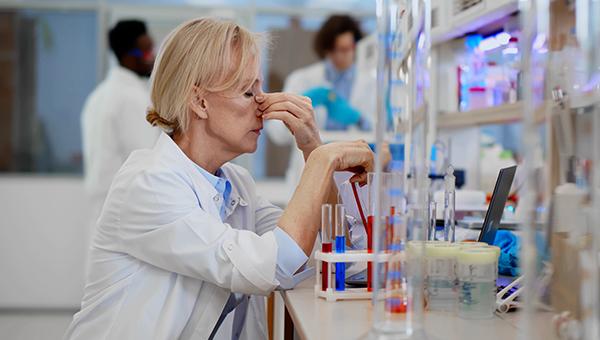 WASHINGTON, DC—Vupanorsen, an investigational therapy that targets a protein involved in lipid metabolism, reduced non-HDL cholesterol levels in patients with hyperlipidemia, but the magnitude of reduction was relatively modest and likely not enough to warrant further study, according to the results of TRANSLATE-TIMI 70.
Treatment with vupanorsen was also associated with significant safety concerns, including elevations in liver enzymes, particularly at the higher doses, and a high frequency of injection-site reactions.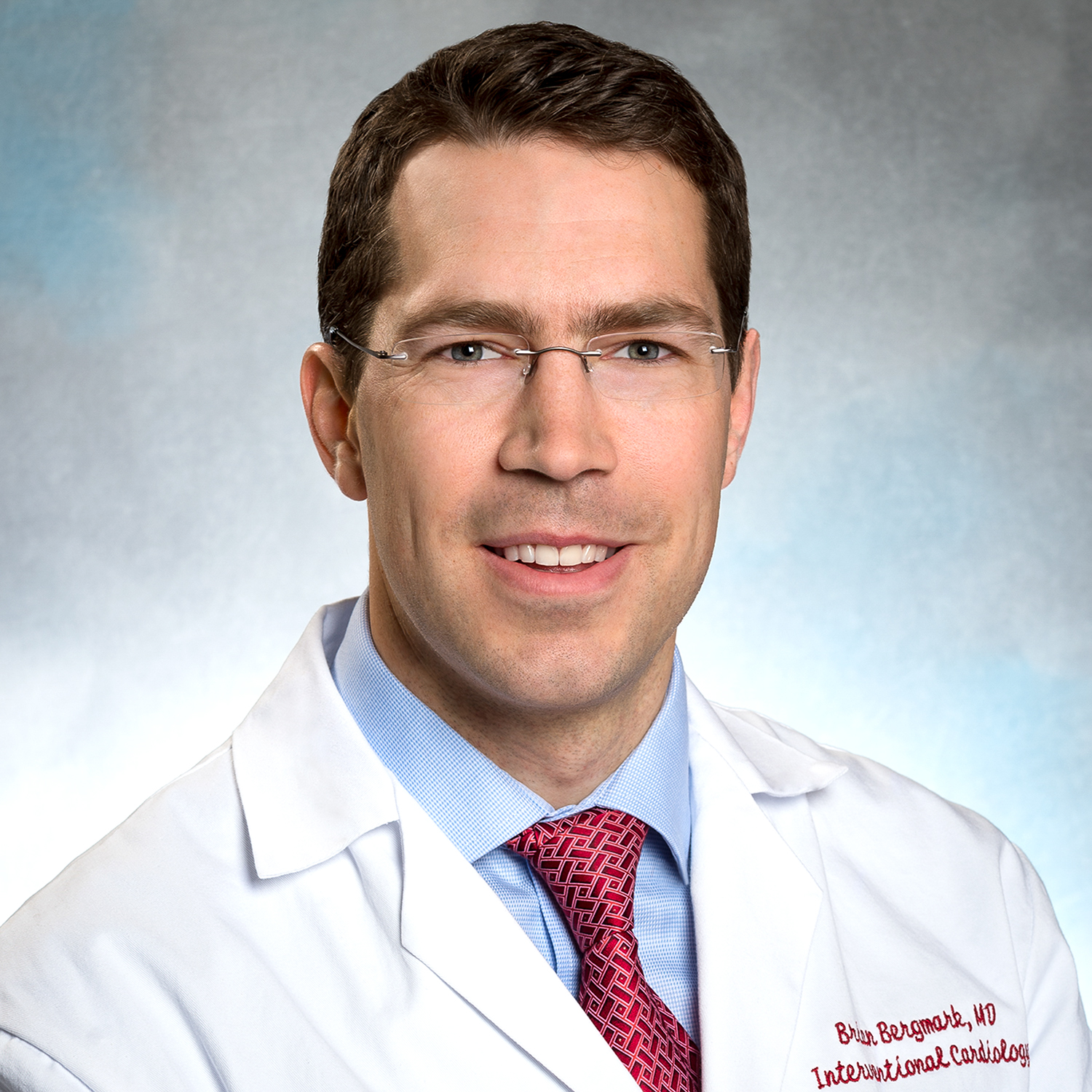 In January, Pfizer, the company who licensed the antisense oligonucleotide from Ionis Pharmaceuticals, announced they would not continue with the therapy's clinical development program given the relatively weak reductions in lipid levels and safety concerns observed in the trial.   
"We went into this with a lot of promise for having a new drug, with a new target, and with a new mechanism for cardiovascular risk reduction," lead investigator Brian Bergmark, MD (Brigham and Women's Hospital, Boston, MA), told TCTMD. "In the end, we found an effect on lipids that was less than hoped for and important safety concerns."
Speculating on the therapy's future, Bergmark said it's unlikely the drug would prove beneficial if studied in different patients or at lower doses. When vupanorsen was tested in a prior phase IIa study, the therapy only modestly reduced triglycerides and non-HDL cholesterol when prescribed at a relatively low dose, so "the only direction to go was up to find an effect size that was clinically meaningful," said Bergmark. "And as for safety, a lot of the adverse events seemed quite dose-related."
As for vupanorsen's potential in other types of patients, he was also suspect, saying it's very hard to look at these data and think that it "could thread the needle" in a different population.  
Modest Reductions in Non-HDL Cholesterol
Angiopoietin-like protein 3 (ANGPTL3) is a protein secreted by the liver that inhibits lipases, including lipoprotein lipase, and impairs the metabolism of triglyceride-rich lipoprotein, explained Bergmark. In genetic studies, loss-of-function variants in ANGPTL3 are associated with low triglyceride and LDL cholesterol levels. Vupanorsen is an antisense oligonucleotide aimed at ANGPTL3 mRNA in the liver.
In TRANSLATE-TIMI 70, 286 adults on stable statin therapy with non-HDL cholesterol ≥ 100 mg/dL or triglyceride levels ranging from 150 to 500 mg/dL were randomized to receive one of the following treatments: placebo; vupanorsen 80 mg, 120 mg, or 160 mg every 4 weeks (Q4W); or vupanorsen 60 mg, 80 mg, 120 mg, or 160 mg every 2 weeks (Q2W). Treatment lasted for 24 weeks and all patients were followed for an additional 12 weeks of safety monitoring after the last dose.
We went into this with a lot of promise for having a new drug. Brian Bergmark
Treatment with vupanorsen lowered non-HDL cholesterol from 22.4% to 26.6% in the Q4W group. With Q2W dosing, vupanorsen reduced non-HDL cholesterol anywhere from 22.0% to 27.7%, and the largest reduction was observed in those treated with 80 mg Q2W. Triglyceride levels were reduced anywhere from 41.3% (120 mg Q4W) to 56.8% (160 mg Q2W) from baseline. There were only modest reductions in LDL cholesterol and apolipoprotein B (apoB).
To TCTMD, Bergmark said that while the drop in non-HDL cholesterol was modest, it's hard to pin down an exact reduction that would have led researchers to believe it would have an impact on hard clinical outcomes.
"There's no absolute answer—it depends on your context," said Bergmark. "But simply from a perspective of somebody who is designing a trial over a couple years in a reasonably at-risk population, what kind of effect on non-HDL cholesterol would have a reasonable power to detect a difference [in clinical outcomes]? We thought probably a minimum of 40%. That's also assuming that there's a proportional decrease apolipoprotein B. . . . That's also a bit of a concern here."
With respect to safety, adverse events were observed in 71% of patients. There were dose-dependent changes in the hepatic fat fraction, including a 76% relative increase with 160 mg Q2W. Injection-site reactions ranged from 13% to as high as 33% with the highest dose prescribed. There were also recall reactions, which was a reaction in a previous injection site. Also, as doses increased, investigators observed an increase in the number of patients with elevations in liver enzymes. In the Q2W dosing regimens, for example, 17% and 39% of those treated with the two highest doses had ALT or AST levels more than three times the upper limit of normal.
Still a Need for New Drugs
Michael Blaha, MD (Johns Hopkins University Medical Center, Baltimore, MD), said the negative findings from TRANSLATE-TIMI 70 were a little surprising, noting that ANGPTL3 is an important player in lipid metabolism and that the genetic data suggest it plays a role in the development cardiovascular disease. Based on that, he had expected to see a substantial reduction in non-HDL cholesterol and apoB with vupanorsen.  
"I know there are other people approaching ANGPTL3 in different ways, including with gene editing," Blaha told TCTMD. "Some are still very optimistic about it having a future so I don't think the ANGPTL3 story is by any means dead."
In fact, evinacumab (Evkeeza; Regeneron), a monoclonal antibody also targeting ANGPTL3, is already approved in the US and Europe for the treatment of homozygous familial hypercholesterolemia.     
Pamela Morris, MD (Medical University of South Carolina, Charleston), who chaired the late-breaking clinical trials press conference, said that while physicians do have a number of approved therapies for treating non-HDL cholesterol, other agents are still needed.
"Anyone who has actually taken care of patients with lipid disorders day in, day out knows that despite the number of therapies we have, patient adherence is a problem, intolerance [is a problem], whether it's [because of] statin-associated side effects or fear of injection, pill burdens, or polypharmacy," she said. "I do think we need to continue to look at these new targets and gracefully accept the results of what we find. There remains a need for these novel therapies."

Michael O'Riordan is the Associate Managing Editor for TCTMD and a Senior Journalist. He completed his undergraduate degrees at Queen's…
Read Full Bio
Disclosures
TRANSLATE-TIMI 70 was funded by Pfizer.
Bergmark reports grant support through his institution from Pfizer, Ionis, AstraZeneca, and Abbott Vascular; and consulting fees from Abiomed, CSI, Philips, Abbott Vascular, Servier, Daiichi Sankyo, Janssen, and Quark.