Most Cardiac Complications From MIS-C Resolve Within Months
The largest cohort with midterm results to date suggests that most children recover well, without lasting cardiac damage.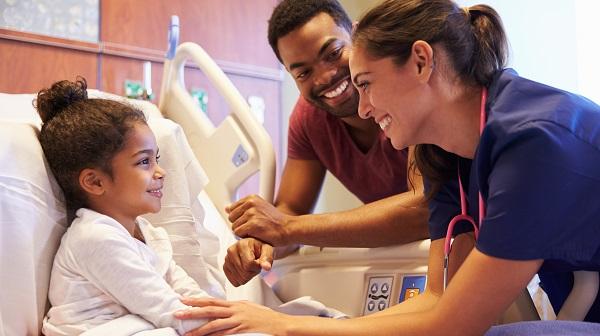 The majority of cardiac complications seen in pediatric patients who develop multisystem inflammatory syndrome (MIS-C) associated with COVID-19 appear to resolve within a few months, researchers say.
Their series, published online today in Pediatrics, represents the largest, single-hospital-system cohort addressing midterm outcomes for a troubling new disease that produced shock waves earlier in the pandemic, particularly since MIS-C in many of the children was the first indication that they'd ever been infected with SARS-CoV-2. The syndrome came on the radar of cardiologists after the constellation of symptoms was described as "Kawasaki-like," with implications for coronary artery aneurysms or ectasia, ischemic heart disease, and sudden death. 
"We were confronted with such a challenging scenario in spring 2020," given all of the unknowns, Kanwal M. Farooqi, MD (New York-Presbyterian/Columbia University Irving Medical Center, New York, NY), told TCTMD in an email. "We knew that we would have to follow these patients long-term, [but] we truly did not know what we would find and how these children would be affected weeks, months, and years after MIS-C admission."
As such, she continued, "the overall findings of the study are reassuring, with the majority of cardiac abnormalities, including coronary artery dilation, resolving by the 1-4 week time point. However, I would urge parents to continue to be vigilant about following guidelines to protect their children from COVID-19 infection or exposure. In addition, if a child has had COVID-19, parents should take signs of poor exercise tolerance or chest pain seriously. If their child is not behaving as they normally would, in terms of activity, I would recommend having them evaluated by their pediatrician, who can then refer to a cardiologist or other specialist if needed."   
Tracking Illness and Recovery
Among all 45 children (median age 9) admitted to the NewYork-Presbyterian hospital system with MIS-C in 2020, 64% had elevated troponin, 91% had elevated NT-proBNP, and 98% had elevated C-reactive protein. Echocardiography showed moderate-to-severe left or right ventricular dysfunction in 22% of patients, while 36% had at least some degree of dysfunction. More than one-quarter had moderate-to-severe atrioventricular valve regurgitation, with half of these having no accompanying ventricular dysfunction. One patient presented with a large pericardial effusion that resolved after drainage. Only 9% and 7% of patients had objective coronary artery dilation and aneurysms, respectively. Coronary artery abnormalities appeared to track with myocardial dysfunction, with most cases occurring in those who were also categorized as having severe LV or RV dysfunction. 
I would urge parents to continue to be vigilant about following guidelines to protect their children from COVID-19 infection or exposure. Kanwal M. Farooqi
More than three-quarters of the children required ICU-level care, and 64% needed vasopressors and/or inotropes. Nearly all were treated with steroids and intravenous immunoglobulin. Median hospital stay was 5 days, and all patients survived to hospital discharge. Within a few weeks, immunologic and cardiac markers had largely resolved and by the 4-week mark, all patients had normal coronary arteries and only mild dysfunction on echo.
Of the 24 children who returned for testing between months 4 and 9, only one was found to have persistent, mild biventricular dysfunction and a second had persistent mild mitral and tricuspid valve regurgitation, but all had normal ventricular size and normal coronary arteries.
So far, Farooqi summarized, the children have done well, both acutely and over follow-up. "The results of our study are certainly reassuring, and yet it is imperative to follow these patients long-term given the severity of the initial presentation," she said. "We are performing cardiac magnetic resonance imaging studies in patients who had mild or worse cardiac dysfunction. We also continue to follow their function and coronary artery size on cardiac ultrasound."
To parents and clinicians trying to weigh the risks of COVID-19 infection in kids versus the still-rarer risks associated with vaccination, including myocarditis, Farooqi said, "We are following Centers for Disease Control and Prevention updates, but thus far the side effects from the vaccine appear to be a rare occurrence." What's clear so far is that the risks of COVID-19 infection "far outweigh" any risks from vaccination, she added. "As we have seen, previously healthy individuals can get very sick and even die from a COVID-19 infection."

Shelley Wood is Managing Editor of TCTMD and the Editorial Director at CRF. She did her undergraduate degree at McGill…
Read Full Bio
Disclosures
Farooqi reports no relevant conflicts of interest.