Most Cardiovascular Drugs Can Be Safely Used in Pregnancy, Review Suggests
Concerns about risk—and potential legal consequences—have "created a scare that is probably larger than the truth," an author says.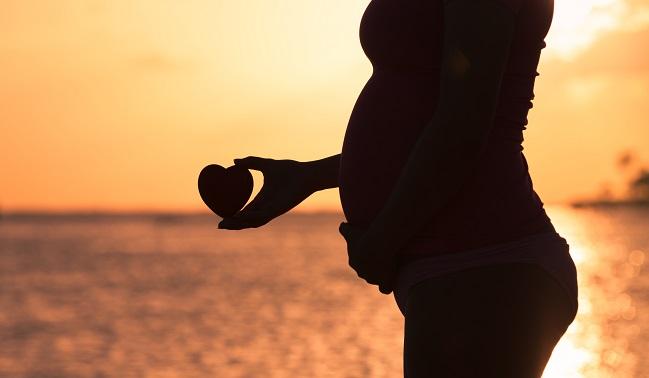 Physicians should not be afraid to use most medications for cardiovascular disease in pregnant women, according to a new review.
Ever since thalidomide was shown in the 1960s to be causing birth defects among the babies born to pregnant women taking the drug for morning sickness, there has been "great concern" about how use of various medications during pregnancy could adversely affect the mother, the fetus, or both, leading to a reluctance to treat in some cases, lead author Dan Halpern, MD (NYU Langone Health, New York, NY), told TCTMD.
Halpern said he hopes this new "state-of-the-art" review, published online ahead of the February 5, 2019, issue of the Journal of the American College of Cardiology, will "shed away some of the fears about using medication during pregnancy," at least as it pertains to treating cardiovascular disease.
"A minority of medications actually have been shown to be teratogenic, causing real defects," said Halpern, director of the Adult Congenital Heart Disease Program at his center. Although there are always risks and it's a good idea to minimize use of medications during pregnancy, he said, fears about side effects and potential legal consequences "created a scare that is probably larger than the truth."
Getting clinicians more comfortable with using cardiovascular medications in pregnancy has taken on greater importance as the average age at a first pregnancy has risen, cardiovascular risk factors have become more prevalent among women of reproductive age, and advances in the treatment of congenital heart disease have allowed more women the opportunity to conceive.
The aim of the review is to make clinicians feel more comfortable about treating cardiovascular disease in pregnancy by providing the information they need to use the medications safely, said Halpern.
His team summarized available data, guidelines, and recommendations regarding the use of cardiovascular medications during pregnancy, with the first part of the document providing an overview of the scope of the problem of CVD in this setting and the hemodynamic and pharmacological changes that occur during pregnancy.
They then highlight various types of medications, including antiarrhythmics; drugs for hypertension and heart failure; statins and other lipid-lowering drugs; antiplatelets and anticoagulants; and therapies for valvular heart disease, ischemic heart disease, pulmonary hypertension, and connective tissue diseases.
There is also a color-coded central illustration allowing clinicians to quickly see which medications are considered safe during pregnancy or lactation, which should be used with caution because of limited data, which are contraindicated, and which have conflicting or unknown data regarding a certain use. For reference, the authors include drugs' classification under the US Food and Drug Administration's now-defunct ABCDX system for designating safety during pregnancy.
"We tried as a group to create a tool to simplify use," Halpern said.
In their paper, the authors describe a general approach for using cardiovascular medications during pregnancy and lactation, starting with a need "to determine the necessity, urgency, timing during gestation, and fetal adverse effect of the drug.
"Because the majority of drugs transfer to the milk, the effects on neonates should be considered," they continue. "The lowest effective dose should be used. The woman should be counseled on risks and benefits, and provided current data, acknowledging limitations. Internet databases and manufacturers' instructions containing prescribing information are helpful in acquiring the most current information. Maternal fetal medicine specialists should be consulted to assist in medication management during pregnancy, and the pediatrician postpartum during lactation. In the event of a cardiopulmonary arrest, standard [advanced cardiac life support] protocols should be followed, including use of medications and defibrillation."
In particular, the involvement of a multidisciplinary team—which was also recommended in updated guidelines on the management of cardiovascular disease in pregnancy from the European Society of Cardiology released last year—is key and should involve cardiologists, obstetricians, pediatricians, and other specialists, Halpern said. "It's very important to keep everybody in the loop."

Todd Neale is the Associate News Editor for TCTMD and a Senior Medical Journalist. He got his start in journalism at …
Read Full Bio
Disclosures
Halpern reports no relevant conflicts of interest.