Most Clinical Trial Sponsors Fail to Report Data as Mandated by FDA
Somewhat surprisingly, academic centers and government are the worst offenders, while industry sponsors are more compliant.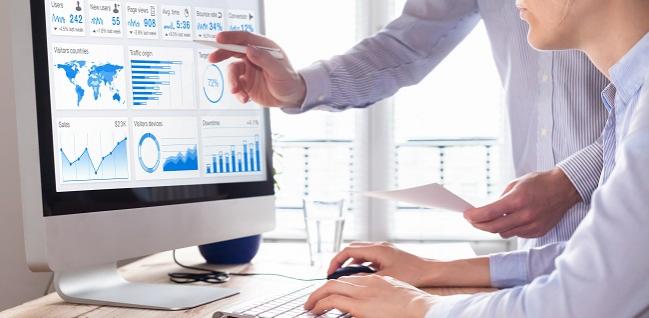 Less than half of all clinical trials conducted fulfill their obligations to the US Food and Drug Administration Amendments Act (FDAAA) and publish their results within 1 year of completion, according to a new analysis. 
Of 4,209 clinical trials required to register their results between March 2018 and September 2019, just 2,686 clinical trials had published results on ClinicalTrials.gov at any time point and only 1,722 reported the results in compliance with the 1-year deadline. Approximately one-third of trials didn't report any results at all.
Lead investigator Nicholas DeVito, MPH (University of Oxford, England), told TCTMD that compliance overall was poor, but studies sponsored by the US government had the lowest rates of compliance, with only 31.4% of trial results reported within 1 year of completion. "It's consistent with previous work we've done in the [European Union] register," said DeVito. "We're finding that industry, while they may be hesitant and push back against these rules as they're being considered, once the rules are made, both across Europe and US now, they're actually quite good at complying with them. When push comes to shove, once implemented, industry is really good at following the rules compared to academia."
Failing to publicly report results in compliance with the FDAAA can result in fines to the sponsor of $10,000 for each day of noncompliance, but there is little enforcement from the FDA. To the best of his knowledge, DeVito said, there is no public record of action, including no fines issued to sponsors, from the agency. "If you're not going to wield any of the power given to you by the law, the law is effectively neutered," he said.
In their analysis, which was published online January 17, 2020, in the Lancet, the investigators estimate that strict enforcement of the FDAAA would translate into more than $4 billion in fines from study sponsors.
The FDAAA 'Final Rule'     
The FDAAA, initially passed in 2007, requires certain clinical studies meeting the definition of an "applicable clinical trial" to be registered on ClinicalTrials.gov. It took nearly a decade before the "final rule" proposed by the US Department of Health and Human Services was codified into law and clarified which trials were covered by the FDAAA. The finalized FDAAA came into effect in January 2017 and it states that the study sponsor is required to submit results to ClinicalTrials.gov no later than 12 months after its primary completion date.
Applicable trials are typically interventional studies of an FDA-regulated drug, biologic, or device. Phase I trials of drugs or biologics, small clinical trials testing the feasibility of a device or a prototype, as well as noninterventional studies, are excluded from the FDAAA requirement.
As part of a project devised and run by senior investigator Ben Goldacre, MBBS (University of Oxford), the Evidence-Based Medicine Data Lab at the University of Oxford developed the TrialsTracker website, which automatically mines ClinicalTrials.gov to identify studies in violation of the FDAAA final rule. Of the 4,209 applicable trials, the median number of participants was 57 subjects. In total, 43.6% of studies were sponsored by industry, 51.8% included a non-industry sponsor, and 4.6% were sponsored by the US government. Roughly 70% of clinical trials were testing a drug and one-quarter included a device. The majority of clinical trials were conducted in the US and more than 90% reached full completion. The analysis did not break down trials by medical/therapeutic subspecialty.
Overall, 40.9% of trials reported results to ClinicalTrials.gov at 1 year, although compliance with the FDAAA varied by study sponsor. For example, 50.3% of industry-sponsored studies were compliant and fully reported results within 12 months of completion compared with just 31.4% and 33.8% of government- and non-industry-sponsored studies, respectively.
"The fact that the US government cannot comply with its own laws is especially concerning," write DeVito and colleagues.
Government does do a better job than industry and non-industry sponsors at getting the results published after 1 year of completion. Roughly two-thirds of industry and non-industry studies had trial results posted on ClinicalTrials.gov at any time point, including late submissions, compared with 74.2% of government-sponsored trials.
Academia is a Bad Offender
Not all academic centers or industry sponsors had the same track record. For example, just 34.1% of completed studies conducted by MD Anderson Cancer Center complied with publication within the 1-year window, whereas 91.7% of studies run by Memorial Sloan Kettering Cancer Center were fully compliant with the FDAAA. For industry, 100% of studies sponsored by AstraZeneca and Novartis Pharmaceuticals were published by 12 months as required by law, as were 97.7%, 95.6%, and 94.7% of trials run by GlaxoSmithKline, Gilead Sciences, and Hoffmann-La Roche, respectively.
To TCTMD, DeVito said he suspects non-industry study sponsors, such as universities and research hospitals, may lack staffing or internal governance to ensure they comply with the FDAAA. A device or pharmaceutical company, on the other hand, has much more of the needed infrastructure, such as lawyers and compliance officers, to ensure results are posted on time. Interestingly, study sponsors with a large number of trials registered on ClinicalTrials.gov were significantly more likely to report their results, as well as report on time.
"The more experience you have with clinical trials, the better you are at complying in general," said DeVito. "There might need to be more effort to make some of these smaller sponsors aware of the regulations and requirements and for them to take responsibility to ensure they are staffed to appropriately report the results in accordance with the law."
On the whole, DeVito said poor compliance with the FDAAA is a bad look for the research community. "It might make people more reticent to participate in research if they aren't assured that the outcome of that research is going to be made public, even when there is a legal requirement to do so," he said. Publishing the results honors the pact researchers make with subjects, DeVito added, noting that "patients put themselves at risk to participate in these trials."
Moreover, not every study is published in a medical journal and ClinicalTrials.gov may be the only place where some trial results are reported, which makes it critically important that sponsors comply with the law. In an editorial, Erik von Elm, MD (University of Lausanne, Switzerland), and Joerg Meerpohl, MD (University of Freiburg, Germany), state that if the FDAAA final rule were enforced, sponsors would make a better effort to improve data quality and reduce the number of non-reported or late-reported trials.
"Training, auditing, and incentive mechanisms could be overseen by dedicated staff," they write. "A senior transparency officer versed in trial conduct and reporting could take a proactive mentoring role and help investigators overcome barriers that prevent them from timely reporting of trial results in registries. If completeness of reporting was a criterion in individual academic evaluations, this could have a considerable signaling effect within the local research community."

Michael O'Riordan is the Associate Managing Editor for TCTMD and a Senior Journalist. He completed his undergraduate degrees at Queen's…
Read Full Bio
Disclosures
DeVito, von Elm, and Meerpohl report no relevant conflicts of interest. DeVito, von Elm, and Meerpohl report no relevant conflicts of interest.