Multidisciplinary Collaboration Tackles CV-Related Long COVID
The consensus statement is a call to action for patients, clinicians, health systems, and governments, Jonathan Whiteson says.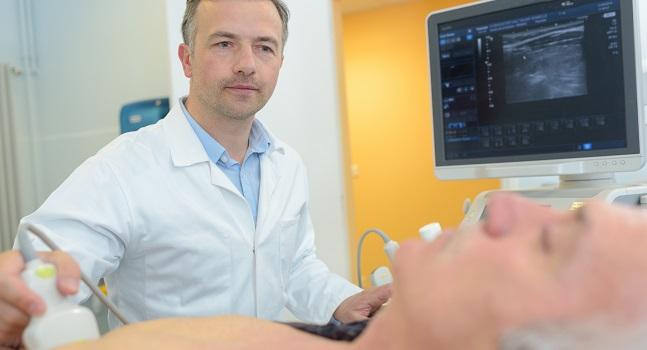 A multidisciplinary group of experts working in clinics set up to manage postacute sequelae of SARS-CoV-2 infection (PASC) across the United States has come out with a consensus statement focused on assessing and treating patients suffering from cardiovascular complications of long COVID.
The statement, which comes out of a collaborative pulled together by the American Academy of Physical Medicine and Rehabilitation (AAPM&R), has three main objectives, according to lead author Jonathan Whiteson, MD (NYU Langone Health, New York, NY): to provide a wake-up call to all key stakeholders about the scope of the problem, to provide guidance to clinicians on evaluating and managing affected patients, and to highlight health disparities in both acute and long COVID.
This is "a call to action for patients to recognize what could be going on with them and a call to action for the medical community to come together," Whiteson told TCTMD about the document, which was published online recently in PM&R.
PASC, or long COVID, encompasses a broad range of symptoms or conditions that afflict individuals weeks or months after recovering from acute COVID-19. Whiteson et al note that more than 100 symptoms have been associated with the issue, most commonly fatigue, shortness of breath, chest discomfort or pain, palpitations, cognitive dysfunction, sleep disorders, fevers, GI symptoms, anxiety, and depression.
A prior study, Whiteson noted, indicates that long COVID in and of itself—independent of other comorbidities—could be seen as a risk factor for CVD. And since as many as 25 to 28 million people in the US might be dealing with long COVID symptoms, "that could be a significant number of people without typical risk factors for cardiovascular disease who go on and develop cardiovascular disease over the months and years following acute COVID," he said.
To address the relative lack of guidance on managing long COVID, the AAPM&R pulled together clinicians working at dozens of specialized PASC, as well as affected patients, to create a series of consensus documents for physicians and other healthcare workers on the front lines of the pandemic. Prior statements have focused on cognitive symptoms, breathing discomfort, and fatigue, with the latest taking aim at CV complications. Part of an American College of Cardiology consensus document published in March focuses on PASC, but Whiteson said this one from AAPM&R has a broader scope.
Throughout the document, the authors discuss educating healthcare professionals and affected individuals about PASC; the myriad symptoms associated with long COVID, including shortness of breath, fatigue, chest pain, impaired exercise tolerance, and others; assessment and treatment of PASC, including the utility of cardiac rehabilitation; and considerations around return to play for athletes.
[This is] a call to action for patients to recognize what could be going on with them and a call to action for the medical community to come together. Jonathan Whiteson
Regarding management, Whiteson said that if an individual has a new cardiovascular disorder discovered after a bout of COVID-19 by physiatrist, family physician, or other doctor out in the community, they should be referred for comanagement by a cardiologist.
Moreover, those who have significant events like an MI, evidence of new myocardial dysfunction with an ejection fraction of 35% or less, new heart valve disease requiring an intervention, or a heart or heart-lung transplant related to COVID-19 myocarditis should be considered for cardiac rehabilitation, according to the document, which delves into what these programs might entail.
Importantly, the prescription of activity and exercise has to be customized, Whiteson said, because some individuals with long COVID will have their symptoms exacerbated to the point of postexertional malaise, which is similar to chronic fatigue syndrome. "As clinicians taking care of individuals with long COVID, we have to be aware that some individuals don't respond well to increasing their activity," he explained.
Physiatrists are ideally suited to manage the wide range of problems encountered by patients with PASC, Whiteson said, because they're trained to address all of a patient's issues and they work with multispecialty teams—including physicians from other specialties, physical or occupational therapists, psychologists, speech-language pathologists, social works, vocational counselors, and others—to put together programs to help improve function and quality of life.
Over time, the healthcare community is becoming better prepared to tackle the growing issue of PASC, Whiteson said. "The point of these consensus guidance statements released by the AAPM&R is to provide that knowledge and information to the healthcare practitioners taking care of individuals with PASC. He highlighted the importance of having patient representation on the writing committee so clinicians involved in managing this condition can understand that perspective.
In addition, at the policy level, the AAPM&R has been working with health commissions, lawmakers, and public health agencies to advocate for people with disabilities, including long COVID, and to make sure funds are allocated for research and clinical interventions, Whiteson said.
A key focus of all of the PASC consensus statements coming out of the AAPM&R collaboration is health equity, as significant disparities across racial/ethnic groups have been observed in both acute and long COVID. The documents shine a light on these issues for clinicians "so that they are aware of health inequities and can work to try to redress that balance and provide care to those individuals who may not be able to seek it out initially, and to make sure that individuals who typically receive disparate care get the right kind of care in terms of their recovery from COVID," he said.

Todd Neale is the Associate News Editor for TCTMD and a Senior Medical Journalist. He got his start in journalism at …
Read Full Bio
Disclosures
The work of the writing committees was supported exclusively by AAPM&R without commercial support.