New CAC Risk Tool Helps Contextualize Scores for Younger Adults
The goal is to paint a clearer picture of actual risk for patients not captured in guidelines and clinical trial data.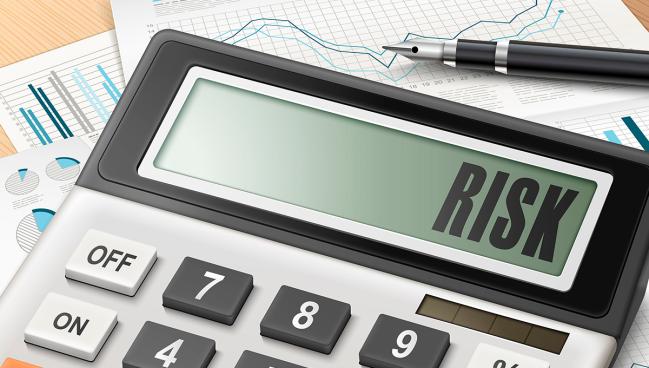 A new risk-prediction tool looks to be useful for understanding the risk of atherosclerotic cardiovascular disease (ASCVD) associated with coronary artery calcium (CAC) in patients aged 30-45, a group for whom clinical knowledge is lacking.
CAC scoring is now routine for patients older than 45 years who present with stable chest pain—with a class 2a recommendation in the latest US guidelines—but minimal data exist on how useful these tests are in younger populations, since the MESA study only enrolled patients aged 45-84.
"But there's quite a number [of CAC tests] that are done for special reasons in younger patients; this is commonly a patient with family history or maybe hyperlipidemia, and can commonly be a man because men get calcium in their arteries earlier than women," senior author Michael J. Blaha, MD, MPH (Johns Hopkins Ciccarone Center for Prevention of Cardiovascular Disease, Baltimore, MD), told TCTMD. "I would say if you talk to people who read CT scans, this comes up every week in their practice."
The researchers wanted to be able to provide a practical calculator for clinicians to use to be able to "contextualize" CAC scores for their younger patients as they can already for those over 45, he said. "Identifying calcium in the arteries at young ages is very commonly, in my experience at least, underestimated by clinicians in terms of its abnormality. I think it's a missed opportunity to communicate that, for example, any calcium in the coronary arteries [of a young patient] places you at a very high percentile."
Commenting on the study for TCTMD, Tasneem Naqvi, MBBS, MD (Mayo Clinic, Phoenix, AZ), said she was excited to see these findings and hopes to see more emphasis placed on CAC scoring in younger patients going forward. "The younger you are, the [CAC] score gets lower and lower for predicting the same risk," she explained, "because we're talking about lifetime risk here for a 30-year-old. For a 60-year-old, we're talking about 10- and 20-year risk."
Percentiles as Context
For the study, published online this week in the Journal of the American College of Cardiology, Aamir Javaid, BS (University of Virginia School of Medicine, Charlottesville), Blaha, and colleagues combined patient CAC data from three sources: CARDIA (Coronary Artery Risk Development in Young Adults), the CAC Consortium, and the Walter Reed Cohort.
Among 19,725 predominantly Black and white individuals aged 30-45 without symptomatic CVD, 21% had any CAC, with 8%, 9%, and 3%, respectively, having scores of 1-10, 11-100, and > 100. Unsurprisingly, a higher prevalence of CAC was observed in men compared with women and in Black patients compared with white patients. White males had the highest prevalence of any CAC (26%) followed by Black males (16%), white females (10%), and Black females (7%). Notably, the prevalence and amount of CAC increased with age, especially in males.
The findings show that any calcium in white males at least 34 years old and Black males at least 37 years old places them at the 90th percentile. The researchers have published an online risk calculator based on CAC for patients specifically between the ages of 30 and 45 years.
"Percentiles are particularly important for younger people because it helps people understand," Blaha said. "Maybe they didn't realize how abnormal [any calcium] is at a young age."
"Our results lay the groundwork for the development of future guidelines for targeted measurement, reclassification of long-term risk, and potential recommendations for intensive preventive therapy among select young adults," the authors write.
Who Should Get Tested?
In an editorial accompanying the study, Gregory S. Thomas, MD, MPH (MemorialCare Heart & Vascular Institute, Fountain Valley, CA), and Nathan D. Wong, PhD (University of California, Irvine), dive into which 30–45-year-olds should have their CAC assessed in the first place.
"Although universal screening for CAC in young adults should not be endorsed, we suggest certain 'CAC benefit groups' in which ASCVD risk may be sufficiently high to warrant assessment of CAC assessment from a shared-decision discussion between clinician and patient, including consideration of other risk enhancing factors," they write.
Specifically, they recommend the following undergo CAC testing: people with suspected or diagnosed familial hypercholesterolemia, those with a family history of premature ASCVD, those with multiple risk factors, and those aged 40-45 years who are identified as borderline-intermediate risk by the current Pooled Cohort Equation.
Doing so "provides the opportunity to initiate early preventive efforts with greater potential to change the natural history of ASCVD than if started later in life," Thomas and Wong say. "From a ASCVD risk perspective, their 10-year risk may be relatively low, but their lifetime risk may not be."
Naqvi spoke to the potential of CAC to change behavior by showing patients a visual reference. "If you show them a picture of their scan, it's really helpful," she said, adding that this is especially easy to do during telehealth appointments.
She also spoke to the usefulness of ultrasound in this patient population. "If I don't see any plaque on ultrasound and I'm still concerned, then I would do a coronary calcium," Naqvi said. "That way, if the plaque is absent, if the coronary calcium score is zero, then I would be more reassured about if somebody does not want to take statins."
Next up, Blaha said his group is working on a "new robust calculator" for gauging risk in patients older than 75 years. "The next goal after that is to integrate all three of these [age groups]: to not have three separate tools, but make sure that we have a single tool that uses all the best data available," he said.
Also, "there's a lot of interest in studying atherosclerosis at young ages or perhaps even studying intervention earlier whether with a statin or whatever," Blaha continued. "I think that one of the tools that could be used to find those young patients that are at risk would be a calcium score."
Naqvi said she would like to see the guidelines start to include younger patients. "Unless and until our guidelines change, it's not going to be adopted in clinical practice," she said.
"Some people might not agree with [CAC testing in younger patients]," Blaha concluded. But for those who do get one, this new calculator can help give context. "It's really meant to be a factual reference-based tool, and we're not, at least in this piece, advocating for any particular special use. But I think it does raise awareness to the higher than most people expect frequency of detecting calcium at young ages."
Yael L. Maxwell is Senior Medical Journalist for TCTMD and Section Editor of TCTMD's Fellows Forum. She served as the inaugural…
Read Full Bio
Disclosures
CARDIA is conducted and supported by the National Heart, Lung, and Blood Institute in collaboration with the University of Alabama at Birmingham, Northwestern University, University of Minnesota, and Kaiser Foundation Research Institute.
Javaid, Blaha, and Naqvi report no relevant conflicts of interest.
Thomas reports receiving support from the National Institute of Aging of the National Institutes of Health and receiving research support from CSL Behring and Novartis.
Wong reports receiving research support through the University of California-Irvine, from Novartis, Esperion, Amgen, Amarin, and Gilead; and consulting or serving on advisory boards for Amgen and Novartis.