New Chronic Heart Disease Guidelines Update Roles of GDMT, Imaging, and Revascularization
(UPDATED) Many recommendations adhere to earlier guidance, but there is fresh advice for physicians treating chronic coronary disease.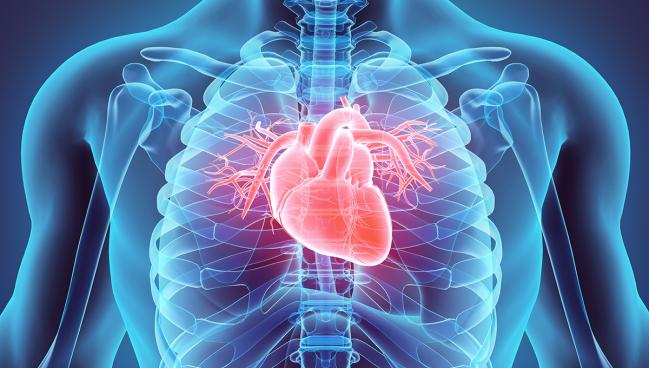 The American College of Cardiology (ACC) and American Heart Association (AHA), along with several other professional bodies, have released new guidelines for the management of patients with chronic coronary disease.
The wide-ranging document contains updated recommendations on the use of beta-blockers, as well as new directions on the use of sodium-glucose cotransporter-2 (SGLT2) inhibitors and glucagon-like peptide-1 (GLP1) receptor agonists in select patients. The guidelines also provide direction on the use of optimal medical therapy, such as medications to relieve angina, those to control cardiovascular risk factors (eg, statins), adjunctive lipid-lowering therapy when necessary, antihypertensive medications, and antiplatelet therapy.
In addition, there are recommendations on how to evaluate, diagnose, and risk stratify patients with suspected coronary disease and recommendations about the role of coronary revascularization when medical therapy fails to control symptoms.
Salim Virani, MD, PhD (Baylor College of Medicine, Houston, TX, and Aga Khan University, Karachi, Pakistan), chair of the ACC/AHA writing committee, said the emphasis of the guideline is a team-based, patient-centered approach that incorporates shared decision-making.
Virani pointed out that the guidelines also ask physicians, or the CV team, to assess the various social factors that impact the patient's health. These social determinants of health include such variables as insurance coverage, health literacy and education, economic stability, physical environment, biases experienced as a result of systemic racism, gender considerations, culture and language, and social support.
"We can prescribe guideline-directed medical therapy, but if the patient has financial constraints, if they're homeless, if they don't have a safe space to walk, or if they live in a food desert, a lot of those recommendations aren't going to lead to any meaningful impact," he told TCTMD. "It's important to keep all of this in mind when we're assessing patients."
The guidelines also take economics into account, and specifically advise physicians to discuss and assess out-of-pocket costs for medications, both at the time any drug is started and at least every year thereafter (class 1 recommendation). High out-of-pocket costs, said Virani, are often the reason patients forego medication, delay refilling prescriptions, or reduce doses. Patients also should be encouraged to tell physicians what supplements they might be taking because these are an added expense and are largely ineffective.
"The number of medications that patients end up needing to take has increased appreciably as the evidence base has evolved," he said. "It becomes that much more important for patients to ask questions of their clinicians about why they're taking what they're taking so they understand. We know adherence to lifestyle and medications is extremely low in any chronic condition, just like in chronic coronary disease."
William Boden, MD (Boston University School of Medicine/VA New England Healthcare System, MA), who led the COURAGE trial, praised the writing group responsible for drafting the new guidelines, calling it a massive undertaking given the complexities and challenges of reaching consensus with such a diverse group. 
One issue with the guideline, said Boden, is a seemingly small one: nomenclature. The new document shifts from stable ischemic heart disease to chronic coronary disease, which differs from the European Society of Cardiology's (ESC) terminology that preferences chronic coronary syndrome. Boden believes this is a missed opportunity for the ACC/AHA and ESC to harmonize their terms, and while that might be a small quibble, it potentially has larger implications.
"The reason I say that is that the words that we use—coronary and disease—connote obstructive coronary disease," Boden told TCTMD. "That has been in our vernacular for the better part of 35 or 40 years, and it underscores the fact that many people continue to believe that obstructive coronary disease has to be treated in a procedural fashion."
Chronic coronary syndrome, on the other hand, would allow different conditions, particularly ischemia with nonobstructive coronary arteries (INOCA), to be emphasized a little more than they are currently (the new guidelines do include recommendations on how to manage several special populations, including INOCA). Several studies in the last decade have demonstrated that only about 40% of patients with noninvasively documented ischemia who go to the cath lab have obstructive epicardial disease, said Boden.
He stressed, however, that this shouldn't detract from the "extraordinary" guideline, noting that it isn't a criticism, but rather something he hopes future writing groups address.  
Updates on Revascularization
The guideline, which was developed in collaboration with the American College of Clinical Pharmacy (ACCP), American Society of Preventive Cardiology (ASPC), National Lipid Association (NLA), and Preventive Cardiovascular Nurses Association (PCNA), is published today in Circulation. Roughly 18 months in the making, it tops out at 111 pages, 36 of which are references alone.
The ACC/AHA/ACCP/ASPC/NLA/PCNA guideline updates the 2012 stable ischemic heart disease recommendations (and 2014 focused update) and includes a full review of all available evidence published since that time. It applies to patients with chronic coronary disease, which includes those stabilized and discharged after ACS or coronary revascularization; those with LV dysfunction and known/suspected CAD (or those with ischemic cardiomyopathy); patients with stable angina; and patients with chronic coronary disease based on the results of a screening test.
One of the important changes compared with prior guidelines pertains to the use of beta-blockers, said Virani. Long-term use is no longer recommended to improve outcomes in patients with chronic coronary disease without MI in the past year, without LVEF ≤ 50%, or without another primary indication, such as angina, arrhythmias, or hypertension, for beta-blocker therapy. In patients who've had an MI in the past year, physicians are advised to reassess the indication for long-term use (> 1 year) for reducing MACE (class 2b recommendation).
With respect to coronary revascularization, Virani said their advice was informed by the 2021 ACC/AHA revascularization guidelines and continues to make similar recommendations. For example, revascularization with either surgery or PCI is a class 1 recommendation to improve symptoms in patients with lifestyle-limiting angina despite guideline-directed medical therapy while CABG surgery is a class 1 recommendation over medical therapy alone to improve survival in patients with significant left main CAD or multivessel disease with severe LV dysfunction (LVEF ≤ 35%). PCI is awarded a class 2a recommendation as a reasonable alternative to surgery in select patients with left main CAD.
"Revascularization is a very small subsection of this guideline," said Virani. "The guideline really covers the entire spectrum of management of stable coronary artery disease."
Boden said the new guidelines emphasize patient-centered care and shared decision-making, but "the reality of the situation, to me, is that these are more aspirational goals" given the way the US healthcare system is structured with the fee-for-service reimbursement model. Hospitals derive an enormous amount of revenue from procedures, he said, and there's little disincentive to perform less of them. "And so, I think often when it comes down to patient-centered outcomes and shared decision-making, we put it to the patient, what would you prefer?" said Boden.
"We have these three choices: medical therapy, PCI, bypass surgery. What would you like? It's kind of like, you know, picking from a menu. Yet, I think most patients don't really have the ability to make informed choices because they're not given all of the options presented in a clear, full disclosure and balanced fashion," he added.
In an editorial, Sunil Rao, MD, Harmony Reynolds, MD, and Judith Hochman, MD (NYU Langone Health System, New York), state that medical therapy "aimed at aggressive control of risk factors and angina remains the foundation" of treatment in chronic coronary disease, but revascularization can play a role when medical therapy fails to control symptoms.
They note that the new guidelines suggest severe ischemia may warrant a referral for coronary revascularization. However, because the ISCHEMIA trial saw no benefit with PCI or CABG surgery related to ischemia severity, the editorialists believe risk assessment might be better achieved by quantifying the extent of CAD.
The guidelines contain recommendations on the use of antiplatelet therapy and oral anticoagulation, with directions tracking with other US guidelines. For example, dual antiplatelet therapy (DAPT) for 6 months after PCI is a class 1 recommendation, while it's reasonable to go with a 1- to 3-month course of DAPT—followed by 12 months of monotherapy with a P2Y12 inhibitor—in DES-treated patients to reduce bleeding risks (class 2a recommendation).
Advice on Beta-blockers
As in all cardiovascular guidelines, lifestyle changes, including a healthy diet and exercise, are recommended for patients with chronic coronary disease. Smoking should be curbed, but e-cigarettes are not recommended to help patients quit. Additionally, patients should be advised that nonprescription or dietary supplements, including omega-3 fatty acids, vitamins, beta-carotene, and calcium, are not beneficial for reducing acute CV events. 
SGLT2 inhibitors and GLP-1 receptor agonists with a proven cardiovascular benefit are class 1 recommendations for stable CAD patients with type 2 diabetes, while an SGLT2 inhibitor is also a class 1 recommendation for reducing the risk of CV death and HF hospitalization in chronic CAD patients with LVEF ≤ 40%, irrespective of diabetes status.
High-intensity statins are the backbone of lipid management (class 1 recommendation) with adjunctive therapies recommended depending on patient risk and baseline LDL-cholesterol levels, just as in existing ACC/AHA cholesterol guidelines. Similarly, there are recommendations on blood-pressure control that adhere to the current US hypertension guidelines. Cardiac rehabilitation is recommended for all patients after a recent MI, PCI, or CABG surgery, as well as for those with stable angina or those who had a recent heart transplant.
When it comes to diagnoses, the document was informed largely by the recent US chest pain guidelines. Routine periodic testing with coronary CT angiography or stress testing is not recommended to guide treatment decisions (class 3 recommendation), nor is the routine assessment of LV function in patients who haven't had a change in clinical or functional status (class 3 recommendation).
For Boden, the recommendations on pharmacotherapy for chronic coronary disease are excellent, but he was struck by the pronounced endorsement of inclisiran (Leqvio; Novartis) and bempedoic acid (Nexletol; Esperion), noting that inclisiran lacks outcomes data and bempedoic acid, while proven to lower CVD events, does not have very long-term follow-up data. Additionally, he would have liked to have seen more guidance on just how low LDL cholesterol targets should be in high-risk CAD patients, noting that the ESC recommends an aggressive goal of less than 55 mg/dL, and in some instances, a target less than 40 mg/dL.   
With respect to routine surveillance, the ACC/AHA guidelines got it right, said Boden. "If the patient is asymptomatic, don't go on a fishing expedition and keep testing patients with either stress perfusion imaging or [coronary CT angiography]," he said. "Just leave people be. If they have symptoms, that's a different matter."
In the editorial, Rao and colleagues say the new guidelines "provide an important framework for the management of a heterogenous group of patients" with chronic coronary disease.
"The foundation of the treatment approach is shared-decision making, taking into account the degree of functional impairment due to symptoms, ability to adhere to recommendations, and equitable care to reduce treatment disparities," they write. "Importantly, the guidelines exist to provide guidance, and are meant to complement, not supplant, clinical judgment."

Michael O'Riordan is the Associate Managing Editor for TCTMD and a Senior Journalist. He completed his undergraduate degrees at Queen's…
Read Full Bio
Disclosures
Virani reports institutional/organizational financial support from the American College of Cardiology, American Society of Preventive Cardiology, National Institutes of Health, National Lipid Association, Tabba Heart Institute, and World Heart Federation. He also serves in various editorial roles for different journals, including Circulation, as a guest editor.