New Faces, New Formats, New Tech: What to Expect From TCT 2022
There's a lot that will look familiar, but much that's been revamped, say leaders of the largest US interventional meeting.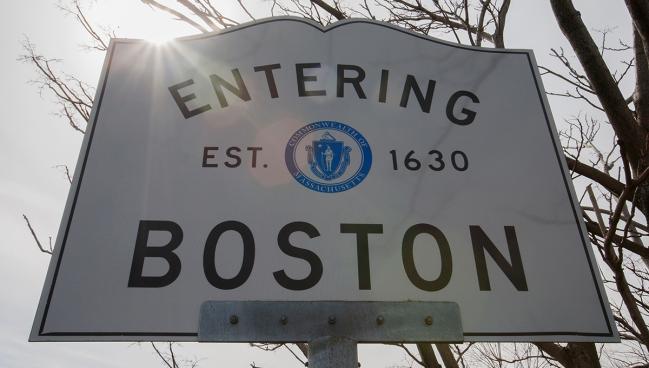 Anyone heading to TCT 2022 in Boston, MA, can expect an "in-person meeting for the modern era" that not only includes many familiar program elements from years past, but also this time around will take full advantage of returning to an in-person meeting, program directors say, with an emphasis on what's possible when people can interact face-to-face.
"We've completely transformed what we do at TCT really not to cater to, but to take advantage of the in-person format: shorter lectures, less didactic," said Martin Leon, MD (NewYork-Presbyterian/Columbia University Irving Medical Center, New York, NY), who spoke with TCTMD for a TCT On Record preview. Rather than having faculty address the room from a podium, he said, the emphasis will be more on communication and discussion, putting information into context for practical implementation.
Attendees of prior TCTs will recognize live cases, late-breaking science, FDA Town Hall meetings, innovation and shark-tank sessions, among others. All of these, however, have been revamped to further interaction and discussion, said Leon.
A Day of Innovation
Though the meeting kicks off in earnest on Saturday, the full day prior is given over to a new entity called the MedTech Innovation Forum (as well as the Nurses and Technologist Forum, familiar from earlier years). The MedTech Innovation Forum combines industry presentations on newcomer devices with forward-looking lectures on topics like reforming healthcare delivery, global digitalization, and consumerization of heath data.
"We have a lot of people who belong to the med-tech space and they don't have the opportunity to participate actively as faculty," Juan Granada, MD, CEO of the Cardiovascular Research Foundation (New York, NY), told reporters on a media briefing today. "The most important thing is recognizing that the field has changed and priorities have changed. We believe it's important to have a place to discuss areas in our field that are not typically discussed at meetings like TCT," said Granada. "This program is very powerful."
Capping off the MedTech Innovation Forum Friday, Granada noted, is a lecture by US Food and Drug Administration Commissioner and cardiologist Robert Califf, MD, on the future of med-tech innovation from a regulatory perspective.
Late-Breaking Science
TCT 2022 will showcase a total of 32 late-breaking abstracts spread across twice-daily sessions. In a departure from years prior, these are not broken down by "clinical trials" and "clinical science" but instead all six sessions are labelled as "Late-Breaking Clinical Science" (LBCS) and offer a mix of results from new clinical trials, longer follow-up from old ones, and novel registry findings.
Also notable, said Ajay Kirtane, MD (NewYork-Presbyterian/Columbia University Irving Medical Center), in the press briefing, is that none of the TCT program directors will be moderators in these high-profile sessions: part of the meeting's commitment to diversifying the faces onstage.
Both of Saturday's LBCS sessions are dedicated to structural heart disease innovations ranging from cerebral embolic protection and left atrial appendage occlusion (LAAO) to transcatheter edge-to-edge repair (TEER) and treatment of postinfarction ventricular septal defects. Sunday morning's session spans renal denervation, pulmonary artery denervation (for pulmonary hypertension), pulmonary embolism interventions, and vascular access, while the second LBCS grouping that day focuses almost exclusively on TAVI and surgery, with the exception of a lone pilot study update for a mitral valve replacement device.
On Monday morning, the spotlight shifts to coronary artery disease interventions and vascular imaging with an emphasis on longer-term follow-up, with more of the same in the afternoon session, the latter stressing concomitant drug therapies, complex procedures, and higher-risk patient groups. Calling this a "coronary potpourri," Kirtane noted that this session, in collaboration with Circulation, includes an all-female discussion panel.
All of the featured late breakers can be expected to either have an important impact on practice for interventional cardiologists, said Leon, or "pique their curiosity" in terms of what the next stage will be for many pioneering innovations.
Ones to watch, said Leon, are PROTECTED TAVR, on Saturday—not only the largest randomized trial to date testing cerebral embolic protection in TAVI but also, as David Cohen, MD (St. Francis Hospital, Roslyn, NY), noted during a press call, the largest randomized trial in TAVI full stop—and CLASP II D, a head-to-head comparison of two different TEER devices in degenerative mitral valve disease.
Roxana Mehran, MD (Icahn School of Medicine at Mount Sinai, New York, NY), also joining On Record, called out the two renal denervation studies on Sunday: RADIANCE II as well as 3-year outcomes from SYMPLICITY HTN-3. These findings, on top of other recent promising results, "open the conversation again" for device interventions to play a role in hypertension care, she said.
Regular TCT-goers may notice a couple novel twists to this year's late breakers.
One unique thing this year, said Cohen, is that each day has a "featured" late-breaking study that is given extra time for a deep dive by the panel to discuss ancillary issues and to place the findings in context. "That's another unique aspect this year that we didn't have had in previous years," he pointed out.
Beyond the Late Breakers
Four additional lectures are given the "late-breaking" moniker outside the showcase sessions—these ones taking place in the Innovation Theatre and comprised of first-in-human or early-stage CV devices. That session is followed immediately by the TCT's traditional Shark Tank competition featuring other novel technology addressing everything from pulmonary embolism to heart failure. The winner, Granada noted, takes home $200,000.
Elsewhere, TCT 2022 will feature over 30 live cases across 16 different sites. As in other years, meeting-goers will get a chance to see technology in use in other parts of the world, including new LAAO devices and next-generation TAVI technology. The format for these is a little bit different, Leon said, noting that the emphasis is really on fleshing out the takeaways from live cases with in-depth discussion and didactic lectures that expand on those messages and allow for practical implementation, where warranted.                                                                                                                                       
A total of eight FDA Town Hall Meetings, a staple of TCT over the years, will cover everything from pandemic recovery and big data to cardiogenic shock trials and lifelong aortic stenosis management. These, noted Mehran, have been reconfigured to be less lecture and more discussion and debate, with "roving" microphones allowing audience members to put questions directly to regulatory representatives on stage.
As previously reported by TCTMD, TCT is partnering for a range of sessions with the American Heart Association—the particular focus here is on guidelines and best practices, Kirtane noted.
Leon, who founded the TCT meeting back in 1988, had one more tip for meeting attendees this year: a range of lectures taking place in two "Career Transition Lounges" dedicated to helping cardiologists at different stages of their careers contemplate and navigate decisions around "What next?"
This programing, developed in collaboration with the American College of Cardiology and Society for Cardiovascular Angiography and Interventions (SCAI), also will leverage what it means to be back at in-person meetings, Leon said. The program directors have worked hard to be more inclusive of a younger, more diverse faculty, and "we're also interested in how people are viewing their professional lives," he added.
The pandemic has "been a difficult few years, and we know that people are in the state of reassessment," Leon continued. With that in mind, "we've created the opportunity for more intimate discussions with real experts who can help people who are early-career faculty, mid-career faculty who want to go into academics or not, [and] people who are transitioning out of medicine and [thinking about] how they can view their future. So this is a much more personalized meeting that has an emotional edge that I'm excited about, and I'm hoping that we can really strike the kind of responsive core that has made TCT so great in the past."
TCTMD reporters will be on-site in Boston. Follow our coverage live on TCTMD.com and on Twitter.

Shelley Wood is Managing Editor of TCTMD and the Editorial Director at CRF. She did her undergraduate degree at McGill…
Read Full Bio