New US Valve Guidance Tackles TAVR vs TAVI, Low-risk AS, Functional MR
Low-risk aortic valve interventions, mitral regurgitation, and anticoagulation are highlighted in the joint ACC/AHA document.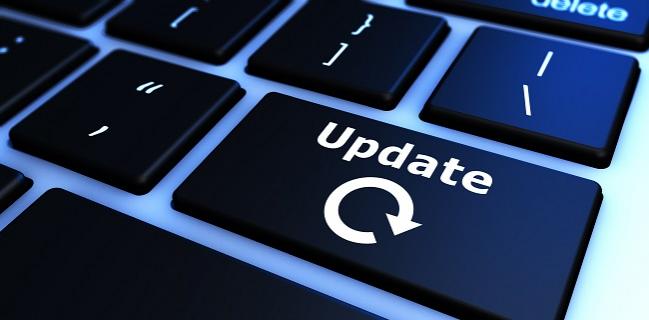 Guidelines for the management of valvular heart disease (VHD) have been refreshed by the American College of Cardiology and American Heart Association—the first full revision since 2014. Most salient among the changes is the inclusion of the pivotal low-risk TAVR trials that led to US Food and Drug Administration approval for that indication last fall.
With Catherine M. Otto, MD (University of Washington, Seattle), and Rick A. Nishimura, MD (Mayo Clinic, Rochester, MN), as co-chairs, the multisociety-produced document was published online last week in both Circulation and the Journal of the American College of Cardiology.
Patrick T. O'Gara, MD (Brigham and Women's Hospital, Boston, MA), one of its authors, told TCTMD that, as for any guideline recommendations, what motivated the revision was the "publication of practice-changing science." Beyond the low-risk TAVR trials, other influential studies included here are COAPT and MITRA-FR, both in the mitral space.
This latest set of guidelines covers published studies through February 2020. That brings the US recommendations up to date with and beyond the 2017 European guidelines. Until now, the US version—a focused update from earlier in 2017—had lacked insights from the SURTAVI intermediate-risk trial as well as the most-recent data from PARTNER A (high risk), PARTNER B (inoperable), PARTNER 2 (intermediate risk), CoreValve (high risk), and NOTION (intermediate/low risk).
What didn't arrive quite in time to be included in the new document, O'Gara pointed out, are the most-recent data on postprocedural anticoagulation from POPular TAVI.
O'Gara also drew attention to a small but intriguing shift: a key change in nomenclature. Rather than transcatheter aortic valve replacement, or TAVR, the new document now uses transcatheter aortic valve implantation, or TAVI—the term more commonly used in Europe. This better reflects "what actually takes place during implantation of a transcatheter valve," he explained. "We don't really remove the native valve." Now the terms, at least on paper, are consistent in the United States and Europe.
"These acronyms enter the vernacular, and whether it changes how people speak in elevators, on rounds, and in the literature remains to be seen," said O'Gara. "But our guideline committee voted to change it, and we'll see whether other people pick up on that or not."
O'Gara drew attention to several areas covered by the document relevant to operators.
For severe aortic stenosis (AS), a patient's age, surgical risk, and existing evidence on valve durability should be considered, he noted. "Specifically, there's increasing expectation on the part of our patients and the public at large that TAVI should be available to all patients," said O'Gara, pointing out that there's little known about the intermediate- or long-term outcomes of TAVI patients under age 65. "I think that's a very important distinction to make when counseling younger patients with respect to what is available with regard to the [literature]."
Other areas address treatment for secondary mitral regurgitation (MR), age considerations for valve choice, as well as anticoagulation strategies in patients with annuloplasty rings or bioprosthetic valves in the aortic or mitral position.
Ten Takeaways
At the outset of their 156-page paper, the writing group offers 10 main messages:
VHD should be classified according symptoms, valve anatomy, valve dysfunction, and ventricle/pulmonary circulation.

Not only history and physical exam findings, but also noninvasive testing (ECG, chest X-ray, transthoracic echocardiography) are relevant. In the case of discordance between them, further noninvasive or invasive testing (CT, cardiac MRI, stress testing, transesophageal echocardiography, or cardiac catherization) can guide the treatment strategy.

For most patients with VHD and atrial fibrillation, shared decision-making as well as

CHA2DS2-VASc

score should guide choice of oral anticoagulation to prevent thromboembolic events. Exceptions are patients with rheumatic mitral stenosis or a mechanical prosthesis on top of A-fib, who should receive a vitamin K antagonist.

Severe VHD being considered for intervention merits a multidisciplinary team as well as input from a primary or comprehensive valve center.

Valve replacement for severe AS should be based largely on symptoms and reduced ventricular function, though "earlier intervention may be considered if indicated by results of exercise testing, biomarkers, rapid progression, or the presence of very severe stenosis."

With indications for TAVI expanding, the choice of treatment for severe AS should involve shared decision-making with an eye toward lifetime risks and benefits associated with both the valve itself (mechanical versus bioprosthetic) and the intervention (transcatheter versus surgical).

Decisions regarding interventions for valvular regurgitation should be based on the potential to relieve symptoms and prevent irreversible long-term effects on LV volume overload, with lower thresholds now thanks to more-durable options and lower procedural risks.

Mitral edge-to-edge repair can benefit patients with severely symptomatic primary MR who are at high or prohibitive surgical risk and also a "select subset" of those with secondary MR who are severely symptomatic despite guideline-directed care for heart failure.

For severe symptomatic yet isolated tricuspid regurgitation, surgical intervention may reduce symptoms and recurrent hospitalizations if performed before the onset of severe RV dysfunction or liver/kidney damage.

Transcatheter interventions to address prosthetic valve dysfunction are reasonable—in selected patients—when the dysfunction results from bioprosthetic leaflet degeneration or paravalvular leak without active infection.
Looking to the future, O'Gara said there are several knowledge gaps to fill. "For most of us, it is the basic and translational science necessary to identify potential targets for medical therapy that would prevent the progression of disease," specifically calcific AS, he observed. Also needed is greater precision in measures of LV size, volume, and function that can guide care in regurgitation.
More study is required on antithrombotic regimens as well as the best management options for asymptomatic severe AS and asymptomatic severe primary MR. And finally, information on TAVI durability "is something that everybody would like to see," particularly for younger patients, he noted.
The 2020 VHD guideline was developed in collaboration with the American Association for Thoracic Surgery, American Society of Echocardiography, Society for Cardiovascular Angiography and Interventions, Society of Cardiovascular Anesthesiologists, and Society of Thoracic Surgeons.

Disclosures
Otto and Nishimura report no relevant conflicts of interest.
O'Gara reports institutional, organizational, or other financial benefit from Edwards Lifesciences and Medtronic.