Novel Aldosterone Synthase Inhibitor Drops BP: Top-line Phase II Results
The oral agent, MLS-101, reduced systolic BP by nearly 10 mm Hg, with even greater reductions in patients taking a thiazide diuretic.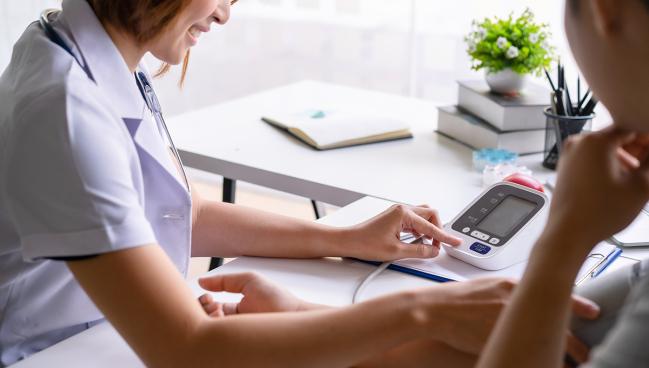 An investigational antihypertensive agent that inhibits the enzyme involved in aldosterone production, called MLS-101, significantly reduces blood pressure in patients with uncontrolled and resistant hypertension, according to top-line results from a phase II trial.
Through 8 weeks of treatment, there was a mean placebo-adjusted reduction in systolic BP of 9.7 mm Hg with the 50-mm Hg once-daily dose of the drug (P = 0.01), with several other drug doses also showing meaningful reductions, Mineralys Therapeutics, which is developing the drug, announced Wednesday. Even greater BP improvements were seen in patients whose background regimens included a thiazide diuretic.
MLS-101, which is licensed from Mitsubishi Tanabe Pharma Corporation, reduces aldosterone by inhibiting the CYP11B2 enzyme involved in its production. It has a half-life of 10 to 12 hours and is highly selective for the synthesis of aldosterone, leaving cortisol unaffected, according to a press release. "MLS-101's observed selectivity supports the potential for treatment of blood pressure in hypertensive patients with abnormally elevated aldosterone production, an underlying cause of hypertension prevalent in approximately 25% of all hypertensive patients," the company said.
The drug was evaluated in the Target-HTN trial, which randomized 200 adults with uncontrolled and resistant hypertension on a stable regimen of at least two antihypertensive agents to one of five doses of MLS-101—12.5, 50, or 100 mg once daily or 12.5 or 25 mg twice daily—or placebo.
Overall, treatment at doses above 12.5 mg reduced various office and 24-hour measures of systolic and diastolic BP.
And the drug was well tolerated, according to the company, with no effect on serum cortisol and modest increases in serum potassium that were rapidly reversible. Of three patients with treatment-emergent serious adverse events, only one case—worsening or preexisting hyponatremia that resolved after stopping the drug—was deemed related to treatment.
"The MLS-101 phase II data support the potential of aldosterone synthase inhibition, an important strategy for blood pressure control," Matthew Weir, MD (University of Maryland Medical Center, Baltimore), said in a statement. "MLS-101 has the potential to deliver a differentiated efficacy, safety, and tolerability profile compared to mineralocorticoid receptor antagonists, the only other class of antihypertensive to directly target aldosterone biology."
There are other aldosterone synthase inhibitors in the pipeline as well. Attendees of the recent American Heart Association 2022 Scientific Sessions heard positive phase II results for another drug in this class, baxdrostat, which is being developed by CinCor Pharma. The BrigHTN findings were published simultaneously online in the New England Journal of Medicine.

Todd Neale is the Associate News Editor for TCTMD and a Senior Medical Journalist. He got his start in journalism at …
Read Full Bio