Obamacare Implementation Linked to Lower Rates of Cardiac Arrest
A 17% drop occurred among middle-aged men and women in Oregon in the 2 years following rollout of the ACA.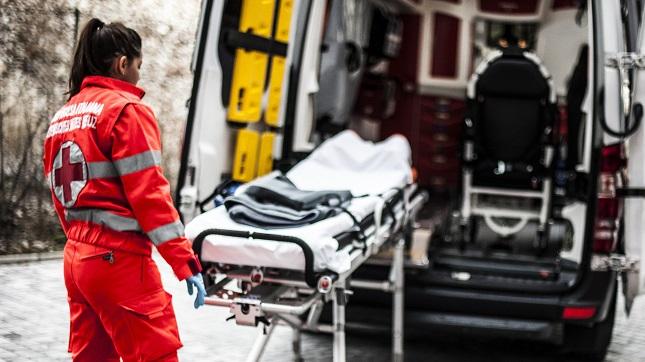 In the 2 years after implementation of the Affordable Care Act (ACA)—also known as Obamacare—the incidence of out-of-hospital cardiac arrest declined by 17% among middle-aged adults sampled in a recent study compared with the 2 years before the start of the health insurance effort.
Conversely, older individuals in the same region, who due to Medicare coverage had near-continuous healthcare during that same period, saw no difference in rates of cardiac arrest.
According to the study authors, the findings point to the potential for expansion of healthcare services to improve cardiovascular outcomes.
"Given evidence showing that individuals who receive health insurance engage more effectively in cardiovascular care, it is plausible to consider that improved diagnosis and prevention of cardiovascular disease resulting from expanded insurance availability could explain the observed decrease in [cardiac arrest] incidence among [study participants]," write Eric Stecker, MD, MPH (Oregon Health & Science University, Portland, OR), and colleagues.
Published online June 28, 2017, ahead of print in the Journal of the American Heart Association, the study looked at out-of-hospital cardiac arrest rates for residents of Multnomah County in Oregon, both before Obamacare (2011-2012) and after (2014-2015). Among individuals ages 45-64 years, the rate decreased from 102 per 100,000 to 85 per 100,000 (P = 0.01). Among adults 65 years or older, whose healthcare coverage remained constant between the two periods, no such decrease was seen.
"A relationship between health insurance expansion and reduced [cardiac arrest] rates could explain an important portion of the previously observed decreases in all-cause mortality in states that expanded Medicaid enrollment, since [cardiac arrest] constitutes a large proportion of overall mortality," Stecker et al write.
Impact of Expansion Not So Easily Measured
In an accompanying editorial, Mary Fran Hazinski, RN, MSN (Vanderbilt University School of Nursing, Nashville, TN) and Carole R. Myers, PhD, RN (University of Tennessee College of Nursing & Department of Public Health, Knoxville, TN), agree that the study does add to state-specific data from places including New York, Maine, and Arizona that expanded their Medicaid coverage and saw drops in all-cause mortality among individuals 20-64 years of age.
However, they caution, the current findings may not be generalizable to other states, or even to other counties in Oregon. Furthermore, they note that it is "an oversimplification" to equate coverage with access to healthcare.
"Thus, better controlled and more robust studies are needed to verify the effect of expansion of healthcare coverage on the incidence of [cardiac arrest]," they write. "A follow-up study should be based on a framework that looks more broadly at a complement of social and other determinants of health, and accounts for the various dimensions of access, and evaluates access by looking at utilization."

Disclosures
Stecker and Myers report no relevant conflicts of interest.
Hazinski reports being a former consultant to the American Heart Association Emergency Cardiovascular Care Programs and receiving significant compensation as a Senior Science Editor for resuscitation science statements (including the AHA Guidelines for CPR and ECC) and training materials.