October 2023 News Roundup
This month: insomnia and hypertension, preventive care for diabetics, stroke's CV fallout, notable TCTMD news, and more.
Every month, Section Editor L.A. McKeown curates a roundup of recent news tidbits from journals and medical meetings around the globe.
Arrhythmia/dyssynchrony may serve as warning signs of increased risk of dying from heart failure (HF) after TAVI, according to an analysis in JACC: Cardiovascular Interventions of over 5,000 patients treated with newer-generation devices. Advanced HF and sudden cardiac death accounted for one-fifth of the deaths in the study.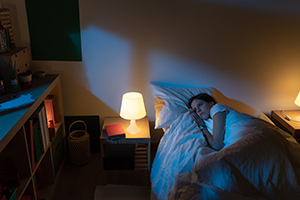 Women between the ages of 25 and 42 who struggle with insomnia appear to be at increased risk of hypertension and might benefit from preemptive screening, new data from the Nurses' Health Study II, published in Hypertension, suggest. The researchers say while the connection is not entirely clear, sleep difficulties can lead to a chain of events whereby sodium retention is increased along with arterial stiffness and inadequate cardiac output. Disrupting the sleep/wake cycle also may impact blood vessel constriction/relaxation and regulation of vascular tone. 
Black patients, those with low income (< $50,000 a year), and those on Medicare have a decreased likelihood of receiving a prescription for a direct oral anticoagulant (DOAC), low-molecular-weight heparin (LMWH), antiplatelet, or warfarin after venous stenting, a survey of over 6,000 patients shows.
While cardiac rehab attendance rates are lower in patients from more distressed communities, new data published in Circulation: Cardiovascular Quality and Outcomes suggest that when patients do go to rehab after CABG/PCI, they have similar adherence levels and experience the same benefits regardless of where they live. The authors say this finding highlights the need to address barriers to cardiac rehab in these communities since it may be an important factor in improving survival after revascularization and reducing disparities.
In a nationwide study of over 42,000 patients who underwent low-risk isolated SAVR between 2011 and 2019, the 5-year survival rate was 92.9%, with an 8-year survival rate close to 90%. In subgroup analyses, lower STS PROM score, younger age, and higher LVEF all were associated with better survival, according to the results published in the Annals of Thoracic Surgery.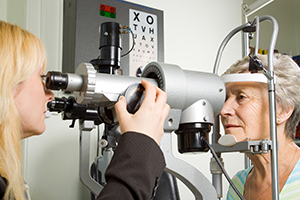 Between 2008 and 2020, there were no substantial improvements in the use of individual preventive care services for diabetic patients in the United States. In the trend analysis, published in Diabetes Care, researchers say targeting specific subgroups could encourage more preventive dental, eye, and foot exams, as well as cholesterol and HbA1c testing.
HF and chronic kidney disease (CKD) are the main reasons for rehospitalization in the year following a first hospitalization for HF, according to data from the multinational EVOLUTION HF trial. Writing in JACC: HF, the researchers say with that the exception of increased uptake of sodium-glucose cotransporter-2 (SGLT2) inhibitors, guideline-directed medical therapy (GDMT) "changed little in the year following discharge, highlighting the need to consider earlier and greater implementation of GDMT to manage risks and reduce costs."
A study of psychosocial factors in women with MI who have nonobstructive coronary arteries (MINOCA) and those who have obstructive CAD suggests that while the latter are more likely to report high perceived stress levels at the time of the event and after, elevated depressive symptoms are common to both groups. Overall, 39% of women with MINOCA and 40% of those with both MI and obstructive CAD reported high levels of depressive symptoms at 2 months post-MI, the investigators report in the Journal of the American College of Cardiology.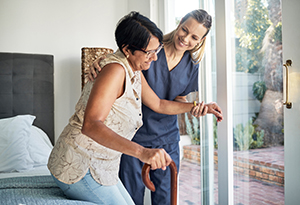 Compared with men, women are twice as likely to develop poststroke acute myocardial injury, which is associated with higher risk of short‐term mortality, a study in the Journal of the American Heart Association concludes. "Clinicians should consider routinely performing serial cardiac troponin measurements in patients with acute ischemic stroke to identify individuals at higher risk of cardiac complications and tailor monitoring accordingly," the researchers say.
A state-of-the-art review article in JACC: CardioOncology reviews the evidence supporting exercise in preventing and managing cancer treatment-induced cardiotoxicities. The authors say the current cardio-oncology care model lacks the referral, testing, and intervention resources and the infrastructure needed to widely implement aerobic and resistance exercise training that could be highly beneficial for patients living with cancer diagnoses.
Latest News From TCTMD: