ORION-1: Novel LDL-Lowering Treatment Could Reduce Costs, Increase Adherence Over PCSK9s
Among the advantages of inclisiran, which relies on RNA pathway silencing, are its potency, consistency, and potential cost savings, one expert says.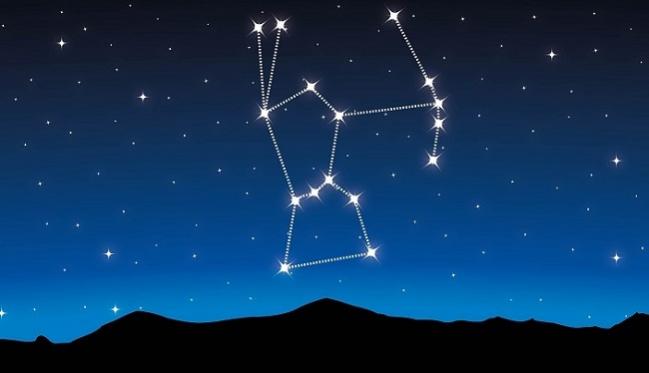 WASHINGTON, DC—A novel approach to lowering LDL cholesterol and rates of atherosclerotic cardiovascular disease that is based on RNA interference could potentially lower the injection burden considered to be one of the drawbacks of currently available PCSK9 inhibitors, according to phase II trial data.
Inclisiran (The Medicines Company) is a synthetic injectable small interfering RNA (siRNA) that has previously proven effective at interrupting PCSK9 synthesis in the liver among healthy individuals and reducing LDL cholesterol by 50-60% over 84-day follow-up.
In ORION-1—presented today at the American College of Cardiology (ACC) 2017 Scientific Session and simultaneously published in the New England Journal of Medicine—researchers led by Kausik Ray, MD (Imperial College London, England), randomized 501 patients with elevated LDL cholesterol and at high cardiovascular risk to a one- or two-dose starting regimen of various dosages of inclisiran or placebo.
Over 210 days of follow-up, Ray reported no safety concerns with the drug. Notably, there were no instances of thrombocytopenia, neuropathy, immunogenicity (including no instances of antidrug antibodies—which arose as a key stumbling block in the SPIRE 1 and 2 program with the PCSK9 inhibitor bococizumab), or pro-inflammatory symptoms or elevated markers. 
After analyzing the efficacy of the different dosing regimens, Ray and colleagues determined the optimal amount of inclisiran to be 300 mg given twice—once at day 1 and once at day 90—and then every 6 months afterward. Every patient treated this way responded with significant LDL lowering, and at 6 months mean LDL cholesterol was down 52.6% (64.2 mg/dL) with maximum lowering of 80.9% (122.0 mg/dL).
Although still in the experimental phase, Ray said the promise of inclisiran fulfills several unmet needs of currently available therapies. "For example, LDL variability within individuals is practically eliminated, injection burden is substantially reduced, [and] the sustained effect between injections allows us the opportunity for improving patient adherence," he said.
Furthermore, the 300 mg/dL two-dose starter regimen of inclisiran in a similar population to that of ORION-1 "would be expected to deliver an absolute [LDL] reduction of 60 to 65 mg/dL," Ray said. "If you follow these patients up and you have a long enough cardiovascular outcomes study, that's likely to translate into reductions in clinical events."
ORION-4 will be that study, planned to assess cardiovascular outcomes associated with inclisiran in high-risk patients with LDL cholesterol levels of at least 130 mg/dL who are being treated for primary and secondary prevention, he announced.
'Vaccine-Like Approach'
C. Michael Gibson, MD (Beth Israel Deaconess Medical Center, Boston), who was not involved with the trial, told TCTMD in an email that inclisiran "could represent substantial advance in the field." The advantages of it are that it is persistent, potent, consistent, and costs less, he said.
"This agent offers a 'vaccine-like approach' given its twice-a-year dosing that could coincide with physician visits," Gibson commented. "Compared with an antibody approach, the dose of the drug is lower, the manufacturing costs are lower, the frequency of dosing is reduced, and all this should lead to a much lower cost of goods which would improve upon the agent's cost-effectiveness."
The manufacturer also has the advantage of learning from the mistakes of those who developed PCSK9 inhibitors, he said. "They will need to identify patients with high modifiable risk—those who are perhaps persistently hyperlipidemic—and they will need to treat them for a longer period of time to accrue greater absolute risk reductions."
For the outcomes trial "clearly, cardiovascular death, MI, and stroke is the optimal endpoint," Gibson added.
Yael L. Maxwell is Senior Medical Journalist for TCTMD and Section Editor of TCTMD's Fellows Forum. She served as the inaugural…
Read Full Bio
Sources
Ray KK, Landmesser U, Leiter LA, et al. Inclisiran in patients with high cardiovascular risk with elevated LDL cholesterol. N Engl J Med. 2017;Epub ahead of print.
Disclosures
ORION-1 was funded by The Medicines Company.
Ray reports receiving personal fees related to the study from The Medicines Company and investigator-initiated grants to his institution and personal fees from several pharmaceutical companies.
Gibson reports receiving modest consulting fees from The Medicines Company.