PAD in the Spotlight: Awareness, Treatment Remain Low Despite Many Years of Research
"Physicians don't always pay a lot of attention to the legs," one expert says, but simply knowing where to look can improve PAD recognition and care.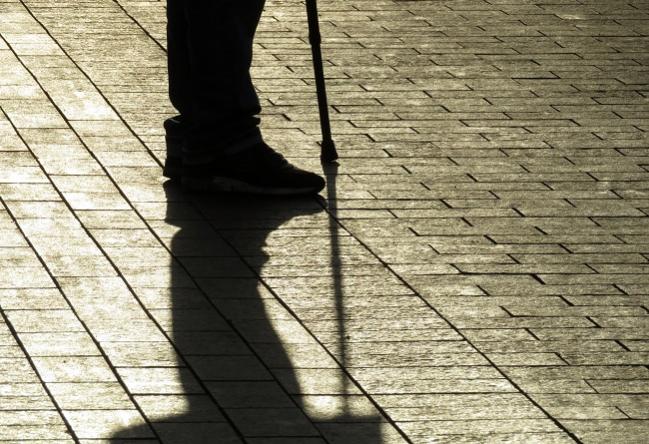 HOLLYWOOD, FL—Peripheral artery disease continues to fly under the radar of many clinicians, despite years of research underlining its impact on patients as well as its role in systemic cardiovascular risk. There are simple steps that cardiologists and vascular specialists can take, however, to improve recognition of the disease, address risk factors, and achieve better outcomes, one speaker urged here at the 2019 International Symposium on Endovascular Therapy (ISET).
A primer on this topic may seem like speaking to the choir when given at a meeting like ISET, but John R. Bartholomew III, MD (Cleveland Clinic, OH), told TCTMD that it never hurts to remind busy physicians about the basics.
"Physicians don't always pay a lot of attention to the legs," Bartholomew said, adding that's also worth reminding interventionalists of the importance of medical therapy. "Once you fix the limb, it shouldn't end there," he advised.
In his talk, he pointed out that the deficit in the diagnosis and treatment of PAD has been known for decades. And as reported by TCTMD last year, this remains the case—only about a third of US patients who have the disease receive guideline-recommended medical therapy or smoking-cessation counseling, and even fewer are advised about diet and exercise.
 'Pan-Vascular Process'
"Atherosclerotic disease is a pan-vascular process" across the entire body from head to foot, Bartholomew told ISET attendees, noting that 60% to 80% of PAD patients also have CAD in at least one vessel and up to 25% have a carotid stenosis of > 70%.
PAD exists across a clinical spectrum, from patients who are asymptomatic to those who experience claudication, atypical leg pain, critical limb ischemia with rest pain and tissue loss, and acute limb ischemia involving painful, pulseless legs. Thus, a comprehensive approach is required, Bartholomew said. "[For] the management of PAD, a three-pronged approach is to a) prevent MI, stroke, and death, b) improve function and quality of life and c) protect the feet and prevent amputation."
What's on the must-do list? A lot, he observed: "We must make our patients quit smoking, add antiplatelet therapy, lipid-lowering therapy with a statin, antihypertensive therapy using an ACE or an ARB, [stress] exercise, nutrition, and weight control [overall] and glycemic control for diabetics, and then monitor for atherosclerosis in other vascular beds."
Millions of people in the United States aren't receiving this sort of secondary prevention, Bartholomew emphasized. "These therapies may reduce the risk of cardiovascular events. Treatment with multiple therapies is associated with reduced all-cause mortality," he said, citing a 2011 paper from Circulation showing that a multipronged approach to therapy was linked to a 65% lower risk of death among patients with PAD but not CAD.
Cardiologists should look beyond the heart, Bartholomew suggested to TCTMD. "I know we're all really very busy, but I don't see a patient unless they're in a gown. They'll say, 'Well, I'm not here for my legs.' . . . If they don't get in a gown, then I kind of make a big deal of it. I think it's very important."
Also, ensure patients take their shoes and socks off, he continued. "PAD, you can miss it. I've had patients come in that have neuropathy and take off their shoes and socks, and they have a big sore they don't even know about because they can't feel it and don't look at it."

Sources
Bartholomew JR III. Systemic cardiovascular risks in PAD patients: the scope of the problem. Presented at: ISET 2019. January 27, 2019. Hollywood, FL.
Disclosures
Bartholomew reports no relevant conflicts of interest.