Physical Activity Conversations With Patients Need to Be Routine, AHA Says
This call to action targeting clinicians and healthcare systems aims to boost the number of patients discussing activity levels with their doctors.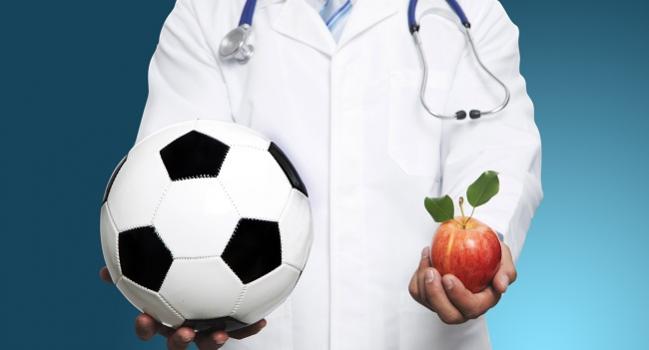 Blood pressure? Check. Lipids? Check. Physical activity?
Probably not.
Despite a strong connection between physical inactivity and a host of chronic health conditions, including cardiovascular disease, patients are not routinely asked about how much they're exercising, and the American Heart Association (AHA) is hoping to change that.
In a new scientific statement, a writing group chaired by Felipe Lobelo, MD, PhD (Emory University Rollins School of Public Health, Atlanta, GA), goes over the evidence dealing with the assessment and promotion of physical activity in healthcare settings and gives recommendations on how to integrate such discussions into everyday clinical workflow.
Lobelo called the statement, published online April 4, 2018, ahead of print in Circulation, a call to action targeting individual clinicians and, more importantly, leaders of healthcare systems who are in a position to implement the necessary changes to electronic medical records.
"Everyone agrees philosophically that it's important, but since our healthcare system is more geared toward . . . managing objective risk factors that you can measure like blood pressure or cholesterol, behavioral risk factors are typically not addressed. This happens for physical activity but it also happens for diet or for sleep," Lobelo said.
It's a systemic issue, he continued. "Clinicians don't get training on assessment of physical activity or counseling on physical activity. The healthcare system typically—although it's changing—doesn't reimburse physicians for counseling on physical activity. It's not part of electronic medical records," he explained. "So there's a number of systemic barriers that make it less likely for it to become standard of practice."
Physical activity has important implications for health, and increasing levels can have beneficial effects on metabolic, hemodynamic, functional, body composition, and epigenetic risk factors for cardiovascular disease and dozens of other noncommunicable chronic diseases, according to the statement authors. In many cases, the effects of exercise meet or exceed those that can be achieved with drugs.
Nevertheless, the vast majority of US adults (80%) don't meet recommendations for physical activity from the US Department of Health and Human Services when taking into account both aerobic and muscle-strengthening exercises. Beyond the medical harm of this inactivity, there's an economic toll to pay, according to the authors. They point out that researchers have estimated that inadequate physical activity is to blame for 11% of aggregated healthcare expenditures in the United States, equal to about $120 billion per year.
"We still have been unable, at least in this country, to move the needle in terms of getting the population to be more active. On top of that, we know that there is still a lot of room for improvement for clinicians to discuss physical activity with their patients," Lobelo said, estimating that only about one-third of patients have this talk.
The new scientific statement builds on a prior one that addressed the assessment of physical activity for clinical and research purposes by giving recommendations for overcoming barriers and integrating discussions about physical activity into daily practice. The document also contains sections on how consumer-oriented wearable technology fits in and on the roles of healthcare systems and various types of professionals, including physicians, physical therapists, nurses, and fitness professionals.
It is possible for assessment and promotion of physical activity to be worked into a daily routine, Lobelo said, pointing out that some large healthcare systems like Kaiser Permanente and Intermountain Healthcare have made it a part of their electronic medical records.
"The overarching goal here is to increase the proportion of patients that are discussing activity with their clinicians from 30% to 60% and then to 90%, just as it is for body mass index or for blood pressure," Lobelo told TCTMD. Dedicated efforts over the past 20 years have made BMI a routinely assessed variable, he pointed out, and "we are hopeful that we can take a page from that and make sure that physical activity follows a similar pattern."

Todd Neale is the Associate News Editor for TCTMD and a Senior Medical Journalist. He got his start in journalism at …
Read Full Bio
Disclosures
Lobelo reports being director of the Exercise is Medicine Global Research and Collaboration Center of the American College of Sports Medicine.