PINNACLE FLX: New-Generation Watchman Has High Closure Rates, Good Safety
The Watchman FLX LAA closure device is a clear and significant improvement over its predecessor, one expert says.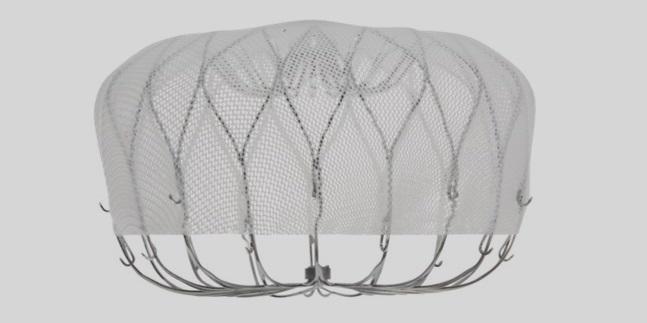 Left atrial appendage (LAA) closure with the new-generation Watchman FLX device (Boston Scientific) provides a high rate of effective closure with few early adverse events, according to results of PINNACLE FLX, the US investigational device exemption (IDE) trial.
At 1 year, effective closure—defined as peridevice flow ≤ 5 mm on transesophageal echocardiography (TEE)—was seen in 100% of patients who had a Watchman FLX successfully implanted, Shephal Doshi, MD (Pacific Heart Institute, Santa Monica, CA), reported at the Heart Rhythm Society (HRS) 2020 Scientific Sessions, held as a "virtual" meeting last week. A complete seal—defined as no identifiable leak—was recorded in 89.5%, much higher than what was seen in the PROTECT-AF and PREVAIL trials (66%).
Only two primary safety events—both ischemic strokes—were seen early after procedure, for a rate of 0.5%.
"The Watchman FLX, in combination with a 6-week postprocedural regimen of a [direct oral anticoagulant (DOAC)] and low-dose aspirin, is associated with a low rate of safety events and high rates of effective appendage closure," Doshi concluded, noting that follow-up will continue until all patients reach the 2-year time point.
Commenting for TCTMD, Fred Kusumoto, MD (Mayo Clinic, Jacksonville, FL), president-elect of the HRS, said: "This new device appears to be—at least with the endpoints that were studied and most critically with peridevice leak—dramatically better than the current generation of devices, and I do suspect that this device will usurp the first-generation Watchman device and become the one that is generally used for left atrial appendage occlusion."
PINNACLE FLX
LAA closure has emerged as an option to reduce stroke risk in patients with A-fib who are not good candidates for long-term oral anticoagulation. The Watchman device was first developed more than 15 years ago and has now been implanted in more than 100,000 patients worldwide, Doshi said. It was approved by the US Food and Drug Administration in March 2015 after being put through the regulatory wringer.
The next-generation Watchman FLX, which received CE Mark approval in Europe in March 2019 but has not yet been approved by the FDA, was designed to improve upon the performance and safety of the original device and to expand the eligible patient population. Specifically, the new-generation occluder has a greater number of struts, a closed distal end to lessen the likelihood of perforation, dual-row anchors to reduce the risk of embolization, and reduced metal exposure. It can also be fully recaptured and repositioned.
I do suspect that this device will usurp the first-generation Watchman device and become the one that is generally used for left atrial appendage occlusion. Fred Kusumoto
PINNACLE FLX was designed to evaluate the performance of the Watchman FLX in a US population of patients who are eligible for anticoagulation therapy to reduce the risk of stroke. The single-arm IDE trial enrolled 400 patients (mean age 73.8 years; 35.5% women) at 29 sites. The mean CHA2DS2-VASc and HAS-BLED scores were 4.2 and 2.0, respectively. About half of patients (51.8%) had paroxysmal A-fib, 33.0% had a prior major bleed or predisposition to bleeding, and 22.3% had a history of stroke/TIA or thromboembolism.
The postprocedural antithrombotic regimen included a DOAC plus aspirin for 45 days, followed by clopidogrel plus aspirin through 6 months and then aspirin indefinitely. TEE was performed at 45 days and 12 months.
The implant was successfully deployed in the LAA in 98.8% of cases. On average, 1.2 devices were required per case.
The 100% rate of effective LAA closure at 1 year came in above the 97.0% performance goal derived from studies of the first-generation device (P < 0.0001).
The primary safety endpoint was the occurrence of all-cause death, ischemic stroke, systemic embolism, or device/procedure-related events requiring open cardiac surgery or major endovascular intervention between implantation and either 7 days or discharge (whichever came later). The 0.5% rate came in below the performance goal of 4.2% (P < 0.0001). One of the ischemic strokes occurred a day after an unsuccessful procedure and resulted in a new visual-field deficit. The other occurred 2 days after a successful procedure, leaving the patient with only minimal residual symptoms at discharge.
Nearly all patients (96.2%) discontinued their oral anticoagulation at 45 days after TEE showed that the LAA was closed; 2.8% continued despite an adequate seal and 1.0% continued due to an inadequate seal.
In terms of adjudicated clinical outcomes at 1 year, there was a 6.6% rate of all-cause death, a 4.4% rate of CV/unknown death, and a 2.6% rate of stroke, all ischemic. Pericardial effusions were recorded in four patients (1.0%); all required pericardiocentesis or pericardial puncture. Major bleeding (BARC 3 or 5) was seen in 7.9%.
There were no cases of device embolization, a problem that halted an earlier limited rollout of Watchman FLX in Europe. Device-related thrombus occurred in seven patients (1.8%), all of whom were on dual antiplatelet therapy or aspirin at the time of detection. Two of these patients developed ischemic stroke or systemic embolism, including one who died.
Need for Studies in Higher-Risk Patients
In a commentary after Doshi's presentation, HRS President Christine Albert, MD (Cedars-Sinai Medical Center, Los Angeles, CA), said "the trial shows that this device is definitely better at occluding the left atrial appendage" compared with the first-generation Watchman device.
It's not clear, though, what that means in terms of stroke risk, she said. "You would think that that would lower the risk of stroke, but that hasn't yet been proven and really what we need is a hard-outcome trial."
That's coming in the form of CHAMPION-AF, Albert pointed out. The trial will enroll up to 3,000 anticoagulation-eligible patients at up to 150 sites and will randomize them to LAA closure with the Watchman FLX or a DOAC. Co-primary endpoints of ischemic stroke and systemic embolism will be evaluated at 36 months of follow-up.
And there is also a trial called CATALYST that will randomize about 2,650 patients to LAA closure with another device—the Amplatzer Amulet (Abbott)—or a DOAC, with follow-up lasting 2 years.
"Hopefully with these two trials we'll get a sense of how these devices can be utilized in patients who might not want to be on anticoagulation but don't have a definite contraindication," Albert said.
Isabelle Van Gelder, MD, PhD (University Medical Center Groningen, the Netherlands), who also commented after Doshi's presentation, cited some shortcomings of PINNACLE FLX, including the relatively small number of patients, the lack of data (for now) beyond 1 year, and the absence of a true comparator group. Moreover, though the patients were at risk for both stroke and bleeding, their risks were relatively low, she said, adding that it's unclear what the results would be in less experienced centers.
"What will be the success rate in higher-risk patients and also in lower-volume centers?" Van Gelder asked. She noted, too, that results regarding the secondary efficacy endpoints—ischemic stroke or systemic embolism—assessed at 2 years are eagerly awaited.
"Nevertheless, and above all, this is a very interesting and promising device, a well done study," she concluded.
Photo Credit: Kar S. WATCHMAN: device characteristics, procedural technique, clinical outcomes, ongoing studies, and evolution to WATCHMAN FLX. Presented at: TCT 2019. September 26, 2019. San Francisco, CA.

Todd Neale is the Associate News Editor for TCTMD and a Senior Medical Journalist. He got his start in journalism at …
Read Full Bio
Sources
Doshi SK. Primary outcome evaluation of a next generation LAAC device: the PINNACLE FLX trial. Presented on: May 8, 2020. HRS 2020.
Disclosures
PINNACLE FLX is sponsored by Boston Scientific.
Doshi reports being a consultant to Abbott, Biosense Webster, and Boston Scientific and being the co-national principal investigator for PINNACLE FLX and CHAMPION-AF.
Kusumoto reports no relevant conflicts of interest.