Polypill Drops BP, LDL Cholesterol in a Disadvantaged US Population
Along with the recently published PolyIran trial, this study helps build momentum for the polypill concept, one expert says.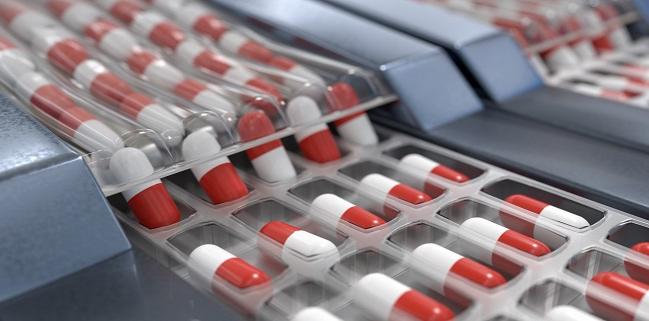 Use of a fixed-dose combination of a statin and three antihypertensives led to greater reductions in LDL cholesterol and systolic blood pressure than did usual care in an underserved, predominantly African-American community in Alabama, new randomized data show.
After 1 year, there was a net reduction in LDL cholesterol of 11 mg/dL and a decrease in systolic blood pressure of 7 mm Hg among patients who received the polypill, researchers report in the September 19, 2019, issue of the New England Journal of Medicine.
Those are statistically and clinically significant changes, lead author Daniel Muñoz, MD (Vanderbilt University Medical Center, Nashville, TN), told TCTMD. Based on data from prior trials, his team estimated that sustaining those lower levels would result in about a 25% lower risk of cardiovascular events.
"The simplicity of a single daily pill is likely to improve adherence, and I think [the study] suggests that—particularly in underserved communities with barriers to accessing care—a polypill approach may offer vulnerable individuals kind of a running start in cardiovascular disease prevention," said Muñoz, who noted that this strategy does not preclude use of more targeted precision approaches. "Patients can always be prescribed additional medications, additional doses, at the discretion of their doctor. And so the polypill really provides a base of care that can be built upon."
 The polypill really provides a base of care that can be built upon. Daniel Muñoz 
Amit Khera, MD (UT Southwestern Medical Center, Dallas, TX), commenting for TCTMD, said the study helps fill gaps in knowledge about the polypill concept both by focusing on a socioeconomically disadvantaged population and by having been conducted exclusively in the United States.
Along with other studies, such as the recently published PolyIran trial, this new effort helps build momentum for the polypill concept, which has not gained traction in everyday practice, said Khera, a spokesperson for the American Heart Association.
The key next step for moving this idea forward will be figuring out the right types of populations in which it is best suited, he said, adding that communities with socioeconomic disadvantages, poor access to care, and high cardiovascular risk—similar to the cohort studied here—likely represent the "sweet spot."
Help for the Most Vulnerable
Muñoz said this is the first US-based trial of a polypill in a socioeconomically vulnerable population. He explained part of the motivation for conducting such a study: "In the richest country in the world, there are still significant health disparities that exist in the cardiovascular disease prevention space, and so the polypill may serve as an innovative tactic or creative tactic in trying to bridge that gap."
In particular, patients who seek care at community health centers have traditionally been underrepresented in clinical trials, he said. "It's our feeling that we need to better understand what works and what doesn't in these settings so we can improve outcomes not just for people who have ready access to medical care but for our fellow citizens who may be most vulnerable."
The trial included 303 adults without cardiovascular disease who were recruited from a federally qualified community health center, Franklin Primary Health Center in Mobile, AL. Mean age of the participants was 56 years, 96% were African-American, and 60% were women. About three-quarters had an annual income of less than $15,000. A large minority (43%) had hypertension stage 2 or higher, and slightly more than half were already taking an antihypertensive medication. Mean estimated 10-year cardiovascular risk at baseline was 12.7%.
In an open-label fashion, participants were randomized to take the polypill—which contained atorvastatin 10 mg, amlodipine 2.5 mg, losartan 25 mg, and hydrochlorothiazide 12.5 mg—or receive usual care, which included routine visits at the health center along with any care they were already receiving.
In the polypill group, the medication was provided at no cost to the participants. At 12 months, median adherence based on pill counts was 86%. Getting people to take their medications is a challenge in general, and one that is exacerbated in resource-poor settings, "so 86% adherence, particularly in a socioeconomically vulnerable population that faces challenges and barriers to accessing care, is encouraging," Muñoz said.
At baseline, average blood pressure was 140/83 mm Hg and average LDL cholesterol was 113 mg/dL. Patients in the polypill group—44% of whom had their other antihypertensive or lipid-lowering regimens de-escalated—had significantly greater reductions in both measures compared with those receiving usual care. The findings were consistent across various subgroups.
The polypill was also associated with declines in diastolic blood pressure, total cholesterol, and estimated 10-year cardiovascular risk, which stood at 9.4% in the polypill group and 13.3% in the usual-care group at the end of the study.
As for safety, there were five serious adverse events in the trial, including three noncardiac deaths, one stroke death, and one CABG; none was deemed related to the study by the trial's data and safety monitoring board. In the polypill group, myalgia and hypotension/light-headedness were each reported by 1%. No participants had abnormal liver function test results.
Changing Physician Mentality
Though the polypill concept has been bolstered by recent randomized findings, Khera said one of the challenges with implementing the strategy in practice—at least in the United States—will be getting clinicians to change the way they think about patient management.
"We're so used to the treatment mentality where we're using higher doses and trying to achieve certain numbers, and the strategy here is very different, which is lower doses of combination medicines to try to move the needle [on cardiovascular risk]," he said. The focus of a polypill strategy is really on population risk, he added: "You don't get maybe as much precision with numbers, but you end up getting a lot more people to move their numbers."
How care is currently provided is not effective for everyone, so different approaches need to be explored, Khera indicated. "We know it's not [working] for many groups. It's falling short and many, many, many people are undertreated and don't have good access to care. And so that's where this [polypill concept] really fills an important void."
Muñoz agreed that the idea of titrating therapy to individual patients is engrained in US practice and that this might be one factor holding polypills back.
But in addition, he suggested that efforts are needed to spur industry to develop polypills containing generic, low-cost medications. "Scaling that up to a polypill concept, [one] that would be widely available, would probably require some innovative private-public partnerships, as I'm not sure there's a natural market incentive for the development of these pills," he said.

Todd Neale is the Associate News Editor for TCTMD and a Senior Medical Journalist. He got his start in journalism at …
Read Full Bio
Sources
Muñoz D, Uzoije P, Reynolds C, et al. Polypill for cardiovascular disease prevention in an underserved population. N Engl J Med. 2019;381:1114-1123.
Disclosures
The study was funded by the American Heart Association Strategically Focused Prevention Research Network and the National Institutes of Health.
Muñoz and Khera report no relevant conflicts of interest.