Quicker Diuretics Not Associated With Better Outcomes in Acute Heart Failure
Door-to-diuretic time in this setting can't be equated with door-to-balloon in STEMI, experts say. Better to "get it right" than "do it fast."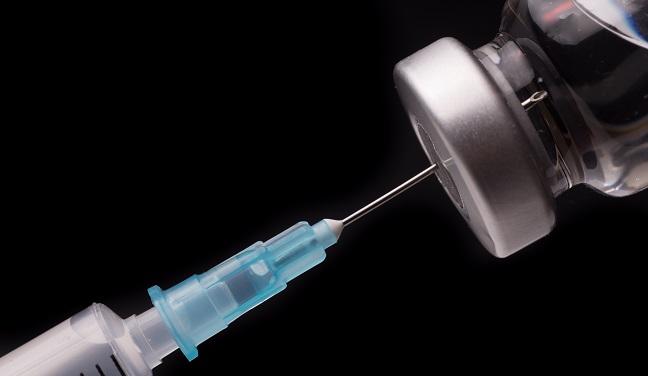 Maintaining a narrow focus on shortening the time from arrival at the emergency department to administration of IV diuretics may not be critical in patients with acute heart failure, a registry study indicates.
Among patients admitted to South Korean hospitals, those who received IV furosemide within an hour of presentation did not have lower rates of mortality in the hospital or up to a year after discharge compared with those with delayed administration, according to researchers led by Jin Joo Park, MD (Seoul National University Bundang Hospital, Seongnam, South Korea).
There were no differences between groups in hospitalization for heart failure at 1 month or 1 year either, they report in a study published in the April 2018 issue of JACC: Heart Failure.
"Given the observational nature of this study, the definitive effect of [door-to-diuretic] time on mortality should be investigated in successive clinical studies," they write.
Commenting for TCTMD, Christopher O'Connor, MD (Inova Heart & Vascular Institute, Falls Church, VA), editor-in-chief of the journal, said the lack of a relationship between time to treatment and outcomes was surprising given the fact that another registry study—REALITY-AHF—had supported the thought that early decongestion with diuretics could be beneficial in patients with acute heart failure.
It would be important, said O'Connor, who also has an appointment at Duke University, to conduct a randomized trial to examine whether early or late administration makes a difference in terms of outcomes. In fact, he said, "there could be an advantage to late administration in that you have more time to sort out the diagnosis and the etiology of decompensation."
Acute Heart Failure Is Not Acute MI
For their study, Park et al turned to the Korea Acute Heart Failure registry, which enrolled patients at 10 tertiary university hospitals in South Korea between March 2011 and December 2014. This analysis included 2,761 patients who received IV furosemide within 24 hours of presentation. The median door-to-diuretic time was 128 minutes, with early treatment (within 60 minutes) occurring in 24%.
Early treatment was not associated with lower rates of death or hospitalization for heart failure at any time point.
Outcomes With Early vs Delayed Diuretic Treatment
 

Early

(n = 663)

Delayed

(n = 2,098)

P Value

Mortality

    In-Hospital

    1 Month

    1 Year

 

5.0%

4.0%

20.6%

 

5.1%

3.0%

19.3%

 

>0.999

0.238

0.458

Hospitalization for HF

    1 Month

    1 Year

 

7.1%

22.1%

 

6.9%

21.8%

 

0.822

0.888
The findings were similar in additional analyses adjusting for Get With The Guidelines-Heart Failure risk score and other variables, and when using propensity matching.
Speculating on why time to treatment might not be as important in acute heart failure as it is in acute MI, the authors said: "In contrast to patients with STEMI, where acute occlusion of a coronary artery and the following ischemia lead to irreversible myocardial injury within a short time period ("time is myocardium"), [acute heart failure] is a 'subacute' process with a remote trigger and successive decompensation leading to hemodynamic and clinical congestion.
Taking a little more time doesn't necessarily mean you're putting the patient in harm's way. Christopher O'Connor, MD
"Considering the reversibility of congestion and the relatively long time period between the trigger and full-blown [acute heart failure]," they continue, "the door-to-diuretic time may have limited clinical impact on clinical outcomes."
O'Connor touched on that idea as well, noting that about half of the patients with acute heart failure—and possibly more in the United States—may have been decompensating over a period of days or weeks, eventually reaching a discomfort threshold triggering the visit to the emergency department. Also, acute decompensated heart failure can be traced to a number of potential causes, making an accurate diagnosis all the more important before initiating therapy.
"Jumping onto a diagnosis of acute heart failure and then starting the diuretic therapy early may change the mindset of the clinical team to say, 'We'll wait and not think about alternative diagnoses until they respond or don't respond,'" O'Connor said. "Aggressive early therapy may delay an alternative diagnosis and that could be probably one of the most important things that could be learned from this, that taking a little more time doesn't necessarily mean you're putting the patient in harm's way."
As G. Michael Felker, MD (Duke University, Durham, NC), and James Januzzi Jr, MD (Massachusetts General Hospital, Boston, MA), put it in an accompanying editorial: "Although it certainly stands to reason that prompt diagnosis and initiation of therapy are part of efficient clinical care, the overriding consideration should remain 'get it right' rather than 'do it fast.'"

Todd Neale is the Associate News Editor for TCTMD and a Senior Medical Journalist. He got his start in journalism at …
Read Full Bio
Disclosures
The study was supported by Research of Korea Centers for Disease Control and Prevention and by the SNUBH Research Fund.
Park, Felker, Januzzi, and O'Connor report no relevant conflicts of interest.