Racial, Ethnic Minorities Largely Left Out of Major A-fib Trials
RCTs have reporting and representation problems, particularly when it comes to African Americans and Hispanics.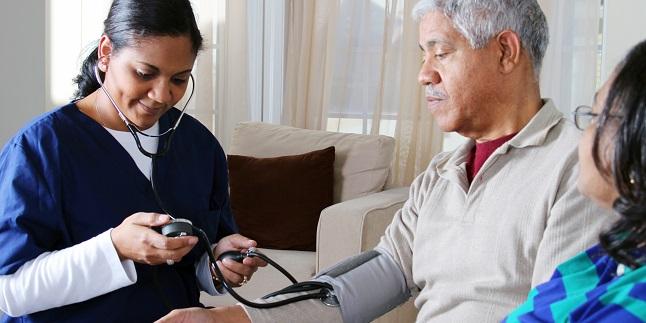 Many of the influential A-fib trials cited in the most recent update of the US guidelines on atrial fibrillation are not doing a good job at enrolling and reporting on patients from racial/ethnic minority groups, researchers found.
Fewer than half of the randomized trials cited in the 2019 focused update of the 2014 guidelines (44%) reported participant-level racial/ethnic data, and those that did showed that people from minority groups—particularly African Americans and Hispanics—were underrepresented compared with their proportions in the overall US population, according to lead author Ashish Sarraju, MD (Stanford University, CA), and colleagues.
"Clinical trials form the bedrock of our guidelines and how we practice, and it's important . . . that the evidence is generated on populations that reflect the people that they're going to be used for" in order to ensure broad generalizability of the findings, Sarraju told TCTMD.
The findings of this analysis, published online June 15, 2020, as a research letter in JACC: Clinical Electrophysiology, "are a reason to systematically study this more, including thinking about: should we be standardizing how we report these data in clinical trials? And how can we systematically study what current barriers to more robust recruitment among minorities are there and how can we improve upon that?"
For the study, the investigators identified 34 RCTs, published between 1996 and 2019, that were cited in the 2019 focused update. They addressed a variety of topics, including anticoagulation, antithrombotic, and antiarrhythmic drug therapy; procedural and lifestyle interventions; and ambulatory monitoring.
Only 15 of the trials reported participant-level information on race/ethnicity, and all were published in the last decade of the study period. Another eight trials included data on geographic areas without participant-level data.
Among the 14 trials that reported non-Hispanic white participation rates, the proportion of white individuals was 85.6%. The proportion of African-American, Asian, and Hispanic participants was reported in only eight, seven, and six trials, respectively.
"Even from a reporting standpoint, we're limited in our ability to look at these trials and try to understand how well they represent the local population that we might be trying to apply them to," Sarraju said.
Though Asian individuals were overrepresented in trials compared with their proportions in US census data from 2010 and 2018, African Americans and Hispanics were underrepresented. African Americans accounted for just 2% of trial participants despite making up 13.4% of the US population in 2018. The participation rate for Hispanics was 5.6%, far lower than their 18.3% proportion of the American population in 2018.
"Underrepresentation of African-American and Hispanic participants was pretty striking in these results, and I think represents a source of what could be systemic bias at a fairly upstream place in our evidence base, at the stage of trial recruitment," Sarraju said.
None of the studies provided disaggregated data from Hispanic or Asian subgroups, "likely due to low representation, which is notable given documented health differences within disaggregated subgroups," he and his colleagues note in their letter.
"There is a need for uniform reporting standards for participant-level racial/ethnic data in clinical trials to allow assessment of generalizability across diverse groups and identification of minority participation gaps," they conclude.
Sarraju noted that this issue has already been highlighted by the US Food and Drug Administration, which designated 2016 the "Year of Clinical Trial Diversity." But these new findings should provide the impetus to try to better understand what the barriers are to trial recruitment among certain groups so they can be overcome, he said.
Recognizing these gaps, he continued, is a first step before trying to determine whether the issue is having an impact on patient outcomes.

Todd Neale is the Associate News Editor for TCTMD and a Senior Medical Journalist. He got his start in journalism at …
Read Full Bio
Disclosures
Sarraju reports no relevant conflicts of interest.