'Redlining' of Neighborhoods Left a Legacy of Poorer CV Health
The data show how discriminatory housing practices from nearly a century ago have had long-term impacts.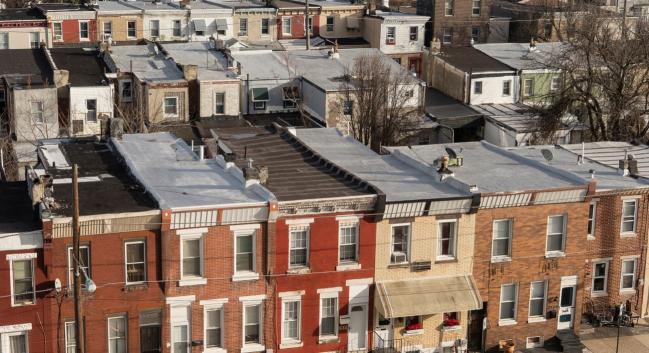 Discriminatory housing practices from nearly 100 years ago have had long-term impacts on CV disease and risk factors among people who live in areas once considered 'redlined,' a new study suggests.
Senior study researcher Sadeer Al-Kindi, MD (Case Western Reserve University School of Medicine, Cleveland, OH), said the study fills in crucial gaps in the story of redlining's impact on health today.
"It's important that we really study policies like this and learn from history," he told TCTMD. "These racist policies are continuing to shape our current and future cardiovascular health, so we need to identify ways to mitigate those as contributors to healthcare disparities, which are continuing to widen."
The term 'redlining' emerged during the 1930s and refers to racist zoning practices in which color-coded maps were created by the US federal government's Home Owners' Loan Corporation (HOLC) to justify refusal to insure mortgages in and near Black neighborhoods. Those coded as red were considered hazardous to lenders. Although redlining was outlawed in the 1960s, it has been linked to a host of contemporary health disparities, including higher rates of pre-term birth and ED visits due to asthma, and lower rates of screening for lung cancer in populations living in historically redlined areas.
Using the original HOLC color-coded maps and data from the Centers for Disease Control and Prevention (CDC) PLACES database, Al-Kindi and colleagues found that adults living in previously redlined areas had higher rates of diabetes, obesity, smoking, and hypertension, as well as CAD, stroke, and chronic kidney disease (CKD) than those living in areas that HOLC designated green (best), blue (still desirable,) or yellow (declining).
These racist policies are continuing to shape our current and future cardiovascular health. Sadeer Al-Kindi
The association between redlining and health outcomes appears to be the result of multiple contributing factors. In addition to the clear impact of structural racism, Al-Kindi and colleagues say environmental exposures and socioeconomic attributes also may play roles.
Commenting for TCTMD, William Aitken, MD (University of Miami, FL), who has studied the inverse association between living in neighborhoods with more trees, plants, and green areas and the incidence of CVD, said that the findings shed important light on how communities can quickly become unhealthy and stay that way while others around them thrive.
"You look at the cities that had those red lines and you can see that this is not the fault of anyone who lived there," he said. "It is the result of a policy, and it's a good time to start thinking about how changes can be made in those areas."  
Green Versus Red Areas
For the study, published July 4, 2022, in the Journal of the American College of Cardiology, Al-Kindi, lead researcher Issam Motairek, MD (University Hospitals Cleveland Medical Center, OH), and colleagues examined 11,178 HOLC-graded census tracts in four major regions: Midwest, Northeast, South, and West. In all, more than 38.5 million US residents were included. Compared with white residents, the percentage of Black and Hispanic individuals was lowest in green HOLC areas and highest in red HOLC areas in each region.
Looking at disease prevalence, there were significant increases across the HOLC areas from green to red in incidence of diabetes (from 9.2% to 13.5%), obesity (from 28.5% to 35.3%), hypertension (from 30.0% to 33.8%), smoking (from 13.1% to 20.6%), CAD (from 5.3% to 6.2%), stroke (from 2.9% to 4.2%), and CKD (from 2.7% to 3.6%; P < 0.001 for all comparisons). The researchers also linked census tract-level exposure of particulate matter < 2.5 mm and diesel  particulate matter as potential environmental confounders. Adding those into the fully adjusted model with other socioeconomic factors weakened the associations for CAD, stroke, and CKD.
While all regions of the US showed the same general trends, the Southern and Northeastern states had the greatest magnitude of difference between residents of HOLC green and red areas for CAD (1.8% vs 41.5%), stroke (23.3% vs 86.2%), and CKD (18.5% vs 59.3%).
Moving the Needle
"What was really astonishing to me was that the degree of the relationship was so strong. It speaks to the importance of the idea that where you live really does matter," Al-Kindi observed. "It shouldn't affect your cardiovascular health, but this shows that it does to a large degree, not to a small degree. For me it shapes how we take care of patients and how we think about health markers and risk."
Al-Kindi said more work will be needed to understand which aspects of undesirable neighborhoods most affect cardiovascular health. The data build on similar observations in the MESA cohort, however, that Black adults living in redlined areas had a lower composite CV health score than Black adults living in greenlined areas.
The researchers say future work should "focus on incorporating region-specific social and environmental exposures," with an eye toward how variations may contribute to differences in risk factors. Red-lined neighborhoods, they note, are often in close proximity to major sources of air, water, and soil pollution. Residents in these neighborhoods also may experience financial toxicity and racial discrimination, leading to elevated stress and associated adverse health outcomes.
Al-Kindi and colleagues are part of a research collaboration called ACHIEVE GREATER that was recently awarded over $18 million from the National Institutes of Health to study community-based interventions aimed at combatting hypertension, heart failure, and CAD in Black patients living in Detroit and Cleveland. To TCTMD, Al-Kindi said community-based screening and other efforts aimed at taking healthcare into underserved neighborhoods may be a key to figuring out new delivery pathways for improvement.
While it will be a big undertaking to address the most important factors that contribute to adverse CV health in redlined areas, Aitken said zeroing in on families that have remained in those areas the longest may provide important intergenerational clues.
"To move forward, we have to look back sometimes. I would love to see more longitudinal or longitudinal cross-generational analyzes in this area of research," he said.

Sources
Motairek I, Lee EK, Janus S, et al. Historical neighborhood redlining and contemporary cardiometabolic risk. J Am Coll Cardiol. 2022;80:171-175.
Disclosures
Motairek, Al-Kindi, and Aitken report no relevant conflicts of interest.