Reports of Sudden Deaths Among Athletes After COVID-19 Vax Are 'Misinformation'
Sports cardiologists said they aren't aware of any credible cases of athletes dying from shot-related adverse effects.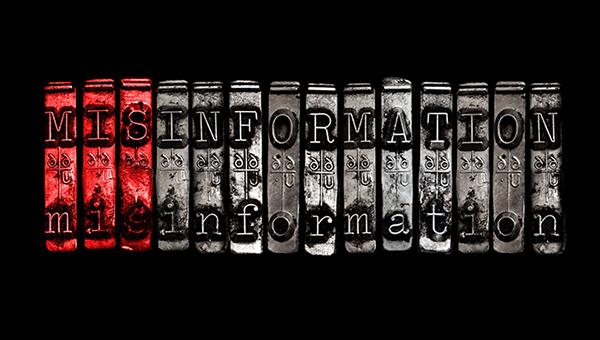 Lists of athletes who have died after receiving a COVID-19 vaccine have been circulating on social media, and the issue has been brought up recently by a US senator and a former basketball star, but there's absolutely nothing to the purported link, according to sports cardiologists interviewed by TCTMD.
One such claim still popping up on social media—see here on Twitter—is that 108 FIFA-registered players or coaches died over a 6-month period last year after receiving a COVID-19 vaccine. Reuters debunked that one back in December, and FIFA itself, responding to a request from TCTMD, said it "is not aware of any scientifically validated link between COVID-19 vaccination and deaths in footballers."
The idea that athletes are keeling over after getting the shot was given new life late last month when similar claims were put forth by US Senator Ron Johnson, a Republican from Wisconsin, and former NBA great John Stockton, as reported by the New York Times. The Washington Post has delved into the timeline of how this rumored connection between the vaccines and athlete deaths spread, starting after 29-year-old Danish soccer player Christian Eriksen went into cardiac arrest during a Euro 2020 match in June 2021.
Get vaccinated, 100%. The risk-benefit ratio here is heavily weighted towards benefit. Jonathan Drezner
The problem with these claims, experts say, is that there's no evidence conclusively connecting COVID-19 vaccination to any sudden deaths among athletes.
"I think those links are completely false information," said Jonathan Drezner, MD (UW Medicine Center for Sports Cardiology, Seattle), editor-in-chief of the British Journal of Sports Medicine. "Many of those cases have other diagnosed conditions and even occurred before the pandemic started—so there's nothing to this."
Drezner works with the National Center for Catastrophic Sport Injury Research, which aims to monitor all cases of sudden cardiac arrest and death among competitive athletes from middle school up through the professional level, and he said "I am not aware of any COVID-19 vaccine-related athletic death that's occurred."
Eugene Chung, MD (University of Michigan, Ann Arbor), chair of the American College of Cardiology's Sports and Exercise Cardiology Council, echoed that, saying, "The sports cardiology community is a pretty tight-knit community and we talk frequently and many of us have been involved with the cohort studies that have been published over the last year-and-a-half . . . and in those studies, there have been no cases that have been confirmed that have been due to the vaccine."
Asked about the issue, a spokesperson for the US Food and Drug Administration noted that reports to the Vaccine Adverse Event Reporting System (VAERS), where anyone can submit suspected events and some have looked to find definitive proof of vaccine harms, "do not necessarily mean that a vaccine caused a health problem. A review of available clinical information, including death certificates, autopsy, and medical records, has not established a causal link to COVID-19 vaccines."
The Dangers of Misinformation
Drezner thinks a general antivaccine movement is spurring these reports, with people taking the small risk of vaccine-associated myocarditis and overstating its impact. Accumulating research has shown that these cases of myocarditis generally follow a relatively benign course, despite being associated with the typical symptoms of fever and chest pain and usual testing and imaging findings. "But to say that those cases are now being linked to cardiac arrest on the athletic field is simply misinformation," Drezner said.
Josef Niebauer, MD, PhD (Paracelsus Medical University, Salzburg, Austria), chair of the sports cardiology and exercise section of the European Association of Preventive Cardiology, told TCTMD that sudden death potentially linked to the COVID-19 vaccine just isn't a big topic of conversation in the sports cardiology community, reiterating that there's no solid evidence behind it. "I'm not aware of any athlete that died where it was suspected there was a side effect of the vaccination," he said, adding, "I don't know where these [rumors come] from."
Niebauer raised the possibility that disseminating such claims about the COVID-19 vaccines could have a real impact on public health. "If you don't want to get vaccinated, say it, but don't make up stories and don't spread rumors that might actually prevent others from getting vaccinated," he said. "If it's your fear, that's fine, but don't create false fear here."
What About Myocarditis?
Niebauer said the main concerns about the vaccine that he heard from athletes, particularly leading up to the Olympics, revolved around when to get the shot and whether they'd have to miss training time to deal with fever, headache, and other effects of vaccination.
Other experts made similar comments, noting that when potential cardiac effects are mentioned, it's usually regarding the established relationship between COVID-19 vaccination—particularly with the mRNA-based shots from Pfizer/BioNTech and Moderna—and pericarditis and myocarditis. Myocarditis has been shown to be a rare side effect of the shots, with cases clustered in younger males. Numbers vary across studies but two sports cardiologists quoted a figure suggesting that about one in every 20,000 young people will develop myocarditis after getting a shot.
Myocarditis is indeed a major cause of sudden cardiac arrest and death, but if vaccine-related inflammation of the heart were fueling a spike in deaths among athletes, it would be obvious, experts indicated.
I don't know where these [rumors come] from. Josef Niebauer
"Think how many millions of young athletes have been vaccinated," said Drezner, team physician for the Seattle Seahawks, OL Reign, and Washington Huskies. "And so, if there were even undiagnosed vaccine-related adverse outcomes happening, we would be hearing about them and we're not." He compared the situation to early concerns about cardiac complications stemming from SARS-CoV-2 infection in young athletes, which were driven by studies of imaging abnormalities primarily in hospitalized patients. "Thankfully, it didn't pan out . . . that we were having huge cases of myocarditis, and certainly not sudden death, and I think the same is true here."
Clinically diagnosed myocarditis related to a COVID-19 vaccine is "really, really rare," Chung pointed out, "and what we've found is that [with] clinically significant cases, for the most part, someone will have symptoms, and have on the order of moderate symptoms, and so they'd be on our radar and will likely be appropriately evaluated." If an athlete were showing any signs of myocarditis, they wouldn't be playing sports and wouldn't return to action until they had an appropriate workup and resolution of symptoms, he added.
Importantly, Niebauer said, the low risk of myocarditis has not really kept anybody from getting the vaccine in his experience.
"Those who don't want to get vaccinated, they come with all sorts of reasons, and then it doesn't really help much to argue," Niebauer said. "Then there's maybe a bigger proportion that has some concerns and just wishes reassurance, and you can show them how tiny the risk is of myocarditis associated with a vaccination and how high it would be if they get COVID, and that puts things into perspective."
'Get Vaccinated'
All of the sports cardiologists interviewed by TCTMD agreed that the benefits of vaccination are far greater than any potential safety concerns.
Ankit Shah, MD (MedStar Heart & Vascular Institute, Baltimore, MD), team cardiologist for the Baltimore Orioles and USA Swimming, and a cardiology consultant for the Baltimore Ravens and Washington Capitals, said not only is the risk of myocarditis greater with the infection than with vaccination, but also the vaccine prevents and minimizes both short-term adverse outcomes and longer-term problems like multisystem inflammatory syndrome in children (MIS-C) and postacute sequelae of the virus, or long COVID.
"I'm very supportive of it and I encourage it because it's safe [and] it prevents some of the long-term consequences," Shah said about vaccination, noting that from a sports perspective, getting the shot may prevent athletes from missing time if they get infected with the virus. "I think we have the facts that say it's safe and it's beneficial, both from the individual perspective and obviously from the public health perspective."
The message for Drezner is: "Get vaccinated, 100%. The risk-benefit ratio here is heavily weighted towards benefit. When individuals of all ages are fully vaccinated and boosted, they just don't get serious health outcomes related to SARS-CoV-2, and we know that the infection—especially with Omicron—is so common."
I think we have the facts that say it's safe and it's beneficial. Ankit Shah
Serious outcomes from the virus are less likely in younger, healthier individuals—like athletes—but they can still occur. "Young athletes can still be hospitalized, young athletes can still have a pulmonary embolus, and young athletes rarely can still get myocarditis from the virus," Drezner said, noting that cardiac involvement is more commonly seen with the infection than after vaccination. "So, in combination with the public health benefits of having a society that's more vaccinated, there's absolutely no question that for all young athletes, my recommendation would be to get vaccinated."
Chung noted that the rate of myocarditis related to infection with the virus, particularly early on during the pandemic, was estimated at around one in every 200 patients, much higher than the rate of vaccine-associated myocarditis even in the most-vulnerable groups. "We have seen how coronavirus can affect the heart, and I think the data is pretty clear: the benefits of being vaccinated and trying to avoid getting the coronavirus in the first place far outweigh the risks."
The spreading of rumors about athletes dying after getting a COVID-19 vaccine is "really concerning," Chung said. "I just would emphasize that anyone with concerns about getting vaccinated should certainly seek out their healthcare team and try to get as much information as they can. But I still would emphasize that the data has shown that the risk of myocarditis from the vaccine is quite rare and it's much rarer than potential inflammation of the heart if one gets coronavirus infection."
With a nod to the rare risk of myocarditis, Niebauer did advise athletes to pay attention to any cardiac symptoms after getting the vaccine, just as one would after any vaccine or any infection. If any palpitations or shortness of breath develop, that should be shared with the team doctor. "But don't be scared," Niebauer said, "and certainly don't let it put you off vaccination."

Todd Neale is the Associate News Editor for TCTMD and a Senior Medical Journalist. He got his start in journalism at …
Read Full Bio
Disclosures
Chung, Drezner, Niebauer, and Shah report no relevant conflicts of interest.