Large Series Confirms Myocarditis Post-COVID-19 Vax Is Mild in the Young
Fewer than 20% of adolescent patients had impaired LVEF, with function normalizing early on. Long-term data are still lacking.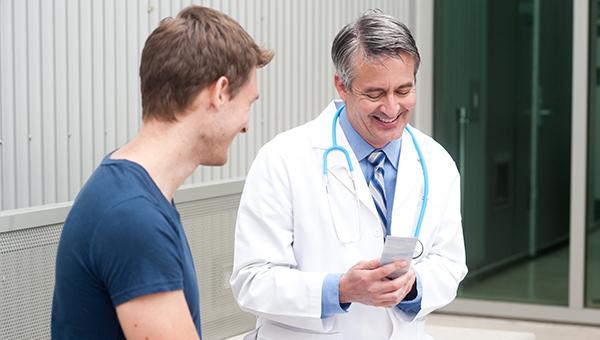 Patients younger than 21 with probable or confirmed myocarditis after COVID-19 vaccination generally fare well, with rapid resolution of symptoms and a short hospital stay, a multicenter US and Canadian study shows.
Most patients who underwent cardiac magnetic resonance (CMR) imaging had abnormalities suggestive of myocarditis, although LV function was impaired in only 18.7%. Among that latter group, function normalized on follow-up for all but one patient (who had not yet completed follow-up at the time of the study publication), according to researchers led by Dongngan Truong, MD (University of Utah and Primary Children's Hospital, Salt Lake City).
"Ventricular arrhythmias and the need for inotropic/vasoactive medications were rare, and no patients died or required mechanical circulatory support," they report in a study published online this week ahead of print in Circulation.
"Despite laboratory and cardiac MRI evidence of myocardial injury, the majority of adolescents and young adults with suspected myocarditis following COVID-19 vaccination have rapid recovery of symptoms and mild clinical course," Truong et al conclude. "Further studies are needed to better understand the timing of resolution of myocardial injury, mechanism of myocardial injury, and long-term outcomes."
Speaking with the media in a press conference, Truong said these new data can be used to counsel families as they consider COVID-19 vaccination for their children and are important for physicians so they know what to watch out for. Nearly all patients had chest pain, with fever and shortness of breath also commonly seen. "If a patient presents with these symptoms, that will trigger that this patient should be evaluated for myocarditis," she said.
Rare reports of myocarditis following COVID-19 vaccination started coming in shortly after the shots were introduced, first in adults and then in adolescents when they became eligible. Since then, accumulating data have supported the link between vaccination—particular with the mRNA-based shots from Pfizer/BioNTech and Moderna—and myocarditis, with cases mostly clustered in young males. Still, regulators, public health agencies, and professional medical societies have maintained that vaccination's benefits in terms of protecting against severe COVID-19 outcomes and death outweigh the rare risk of myocarditis and other potential side effects.
A Relatively Benign Course
To explore the features of suspected COVID-19 vaccine-associated myocarditis in younger patients, Truong et al performed a retrospective study of patients younger than 21 who had suspected myocarditis and elevated troponin within 30 days of receiving a shot and who were treated at one of 26 pediatric medical centers across the US and Canada. The analysis included 139 patients with 140 episodes of suspected myocarditis who presented before July 4, 2021. Overall, 35% of cases were confirmed as COVID-19 vaccine-associated myocarditis based on criteria from the US Centers for Disease Control and Prevention (CDC), and the rest were deemed probable.
Patient age ranged from 12 to 20 (median 15.8), and most patients (90.6%) were male. Most were tested for SARS-CoV-2 at presentation, and all were negative. Roughly one in nine had evidence of prior COVID-19, but none had a prior history of multisystem inflammatory syndrome in children (MIS-C).
All but three cases (97.8%) were associated with receipt of an mRNA vaccine—the Pfizer/BioNTech shot in 94.2% and the Moderna vaccine in 3.6%. Symptoms, which started a median of 2 days after vaccination, typically occurred after the second dose (91.4% of cases). Nearly all patients presented with chest pain (99.3%), with fever and shortness of breath observed in 30.9% and 27.3%, respectively.
Treatment included nonsteroidal anti-inflammatory drugs in 81.3%, IV immunoglobulin in 21.6%, glucocorticoids in 21.6%, and colchicine in 7.9%. Another 8.6% received no anti-inflammatory medication, and all recovered completely.
The clinical course was relatively benign overall, with a median hospital stay of 2 days. ICU care was delivered in 18.7% of cases, although only two patients (1.4%) required inotropic/vasoactive support. No patients received extracorporeal membrane oxygenation and none died.
In terms of cardiac testing, most patients (69.8%) had abnormal ECG findings, most commonly ST-segment and/or T-wave abnormalities/elevation. Fewer than one in every five had an LVEF below 55% on echocardiography. Of the subset of patients who underwent CMR (a median of 5 days from symptom onset), 76.3% had late gadolinium enhancement, 55.7% had myocardial edema, and 50.5% met Lake Louise criteria for myocarditis.
Weighing the Risks and Benefits
The authors acknowledge that vaccine-associated myocarditis is a concern, despite the generally mild effects, but say "its risk must be balanced against critical illness and cardiovascular involvement associated with acute or postacute sequelae of COVID-19 infection, and particularly with MIS-C in youth." They point to poorer outcomes observed with either of those conditions than with vaccine-associated myocarditis as described in the current study.
Although the investigators were not able to calculate the incidence of myocarditis after COVID-19 vaccination in this study, Truong cited previous analyses by the CDC and a group at Seattle Children's Hospital to call the potential complication "a very rare event."
Moreover, Truong said, in CDC analyses weighing the risks and benefits of COVID-19 vaccination, "the balance has always been in favor of vaccination . . . even within the category of patients that we were most frequently seeing the postvaccine myocarditis [in] at 12 to 17 years of age."
She said, however, that "risk is on an individual basis, and I think those risks need to be spoken [about] with your medical providers."
It's important to track the issue, Truong et al indicate, and they encourage reporting of suspected myocarditis cases to the Vaccine Adverse Event Reporting System in the US and similar systems in other countries. "Future studies that focus on determining risk factors and mechanisms of development of myocarditis are urgently needed, particularly as COVID-19 vaccines become more widely available to younger children in the future," they write.
In addition, Truong said, "we do need to follow these kids long term to get a better idea of the long-term outlook for these patients."

Todd Neale is the Associate News Editor for TCTMD and a Senior Medical Journalist. He got his start in journalism at …
Read Full Bio
Disclosures
Truong reports a pending relationship with Pfizer to serve as a consultant on vaccine-associated myocarditis.