Research Series Sheds Light on Questions Surrounding Stroke Risk in Women
During the month of "Go Red for Women," the journal Stroke highlights work by female investigators focused on gender research.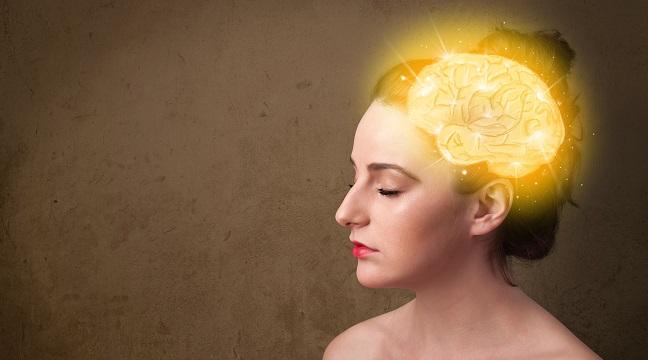 Underrepresentation of women in clinical studies has left an uneven playing field for researchers trying to understand differences between men and women when it comes to stroke risk factors and outcomes, according to several papers published in Stroke focusing on women's risk.
The new reviews, as well as an accompanying editorial, seek to address where the evidence gaps lie and how they can be addressed.
"We need to keep educating on simple principles related to heart disease and stroke because it's difficult to get people to pay attention," said Stacie L. Demel, DO, PhD (Michigan State University, East Lansing), in an interview with TCTMD. "The fact that more women than men die from stroke and that it's more common in women than breast cancer still comes as a shock to patients when I tell them. We've been putting it out there for a long time and we try locally to educate the best that we can . . . but there is no simple answer."
Stroke risk factors unique to women include exogenous hormone therapy (for contraception or during menopause), pregnancy, and pregnancy-related complications like gestational diabetes and preeclampsia, which can lead to stroke later in life. While some risk factors such as early age at menarche and menopause, low adrenal hormone, and use of oral estrogens and combined oral contraceptives are clear-cut and backed by significant data, other suspected risk factors have seen little to no research. One example is transdermal estrogens for which research is scant, but at least one study has shown a signal for increased stroke risk with higher-dose formulations.
Separate risk prediction models for men and women are also needed, Demel said, but these risk-stratification tools hinge on getting data from large, prospective studies. To date, most of the risk differences between sexes have been shown primarily in small studies.
The group also turns their attention to risks specific to transgender patients. The researchers say the few data that are available suggest women identifying as men do not seem to have a confirmed increased stroke risk from hormonal therapy, but men identifying as women and taking exogenous hormone have an increased risk for deep vein thrombosis, pulmonary embolism, and possibly ischemic stroke.
"For physicians who treat transgender patients, we think this is something that at least needs to be on their radar," Demel observed. She suggested that starting a registry "would be helpful to understanding the risk in this population."
Dearth of Quality Data on Women and Stroke
In a review of sex differences in patient-reported outcome measures in the first year after a stroke, it was shown that women tend to report more depression and activity limitations, as well as worse health-related quality of life, compared with men.
The review, which was led by Seana Gall, PhD (University of Tasmania, Hobart, Australia),  identified 1,875 potential articles, yet only 22 met the authors' criteria, demonstrating a clear lack of studies designed to examine sex-related differences in patient-reported outcomes after stroke. The researchers also noticed that few studies looked at "aspects of clinical care, social factors, or mental health that may drive poor outcomes in women."
"For these reasons, studies that identify modifiable factors contributing to sex differences in stroke outcomes remain a priority," Gall and colleagues write.
More studies are needed to examine potential confounders that have not been a priority thus far, but that may impact women more than men when recovering from a stroke. These include prestroke health, social isolation and loneliness, socioeconomic status, and mental health. Gall and colleagues point out that studies have shown older women are at least twice as likely to live alone than are older men, and that living alone before a stroke is associated with delays in getting to the hospital and less use of tissue-type plasminogen activator. Differences in socioeconomic status and its impact on men versus women after stroke is another area where data are lacking, say the researchers.
Treatment Disparities Pose Greater Risk for Women
Migraine with aura is another risk factor for ischemic stroke that is poorly understood, yet more common in women than men. Researchers led by Tracy E. Madsen, MD (Alpert Medical School of Brown University, Providence, RI), who performed a review looking at conventional stroke factors and their impact on women,  state that it's crucial to "discern the mechanism by which migraines lead to stroke," and whether more aggressive treatment of migraines might reduce the risk.
Additionally, atrial fibrillation and cognitive impairment are more common in women than men. Despite this, women are prescribed oral anticoagulants less often, are less likely to have cardiac ablation, and typically receive lower doses of non-vitamin K antagonist oral anticoagulants. Among patients with dementia, women are less likely than men to be treated with cholinesterase inhibitors, the researchers write.
Finally, a review from Mollie McDermott, MD (University of Michigan, Ann Arbor), and colleagues highlights the significantly increased risk of ischemic stroke in women with preeclampsia, which occurs in 5% of all pregnancies. They say women who develop preeclampsia are 80% more likely than those who do not to have a future risk of ischemic stroke.
In an editorial accompanying the papers, Eric Kaplovitch, MD (University of Toronto, Canada), and Sonia S. Anand, MD, PhD (McMaster University, Hamilton, Canada), say the greatest gains in stroke prevention for women will come from increased screening and treatment of primary risk factors early in life, "especially in the obese, during pregnancy, and those from high-risk ethnoracial groups."
Stroke editor-in-chief Marc Fisher, MD (Harvard Medical School, Boston, MA), explained in a press release that the studies, all led by female researchers, are being featured in February because it is the month when the American Heart Association/American Stroke Association focuses on women's health with Go Red For Women.

Disclosures
Gall, Madsen, McDermott, Kaplovitch, and Anand report no relevant conflicts of interest.
Demel reports receiving compensation as a member of the speaker's bureau for Genentech.