To Save a Dying Mother
Pregnant patients and new mothers can, and do, develop sudden and devastating cardiovascular conditions that take their lives.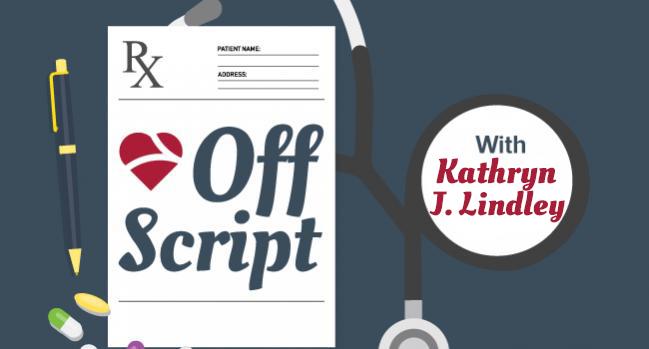 When I decided to become a cardiologist, I never expected to have discussions with my patients about abortions. I thought I would talk to them about beta-blockers, statins, and ejection fractions. But eventually I decided to specialize in what I know must be the single most rewarding area of medicine: cardio-obstetrics.
I take care of patients with cardiovascular conditions, who many times thought they could never carry a pregnancy, and I get to see them through the excitement, anticipation, and fears of their pregnancies. I get to care for them during those early sleepless weeks after birth, when their attention is on their baby and not their own health. And then I get to see those adorable, chubby babies grow into toddlers spilling goldfish crackers on my exam room floor and then into school-age children dressed as Spiderman.
I also see mothers die.
I disproportionately see poor, Black mothers die. I see perfectly healthy patients welcome a healthy baby into the world then suffer a massive pulmonary embolism. I see perfectly healthy mothers leave the hospital with their bundle of joy, to return a few days later on a ventilator in cardiogenic shock from new-onset heart failure. I review cases every other month for the state Maternal Mortality Review Committee, and over and over again see young patients succumb to preeclampsia, heart failure, strokes, heart attacks, and pulmonary emboli. Even when we least expect it, pregnant patients and new mothers can, and do, develop sudden and devastating cardiovascular conditions that take their lives.
I never know exactly when a mother is going to die. I use our best data—risk calculators, personal experience, patient characteristics—to make an overall assessment of a patient's risk of death with pregnancy. And when that risk is too high, in my best judgement, I offer them the option of termination. It's always easy to say you didn't really know if they were going to die. Which is true. If they terminated the pregnancy and survived, I can't know what would have happened had they continued the pregnancy. But when the patients continue their pregnancies in that situation, I respect their choice, we don't look back on it, and I lose a lot of sleep on their behalf.
I have utmost honor and respect for their choices and the reasons behind them. But the choice should be theirs. And they must be offered the choice to live. Kathryn J. Lindley
One patient of mine was a healthy 21-year-old woman who developed severe preeclampsia at 25 weeks gestation. She delivered a baby who died within days of life. Shortly thereafter, the patient developed severe peripartum cardiomyopathy. On guideline-directed medical therapy she had some improvement in ejection fraction and later became pregnant again.
Pregnancy termination was recommended, but she wanted to continue. Unfortunately, she suffered an intrauterine fetal death in the late second trimester, which required termination of that pregnancy. She got pregnant again—twice—each time pregnancy termination was recommended due to her very high risk, but she strongly desired pregnancy continuation. Those pregnancies were complicated by long and recurrent hospitalizations for heart failure and ventricular arrythmias, and both were complicated by very preterm deliveries for severe preeclampsia, leading to prolonged NICU stays for her babies.
Following each of those pregnancies, her heart function declined a little more. When she came to see me in late first trimester with her next unplanned but strongly desired pregnancy, she was already in overt heart failure and her heart function was extremely poor.
This was our toughest discussion yet. This pregnancy, I told her, wasn't likely to be survivable. In the end she agreed that termination was the best option forward.
When she came into the hospital to get optimized before her termination procedure, she was already in low-grade shock. She underwent a first-trimester pregnancy termination, but her heart function was already too far gone and she left the hospital with a left ventricular assist device.
Fortunately, thanks to advanced cardiac care, and the life-saving procedure of a pregnancy termination, that patient survived and was able to return home to her two sweet babies.
This is not always the case. Another patient of mine had mild pulmonary hypertension. She became pregnant and survived the pregnancy. Several years later, she again became pregnant. By then her pulmonary hypertension had progressed and we recommended a pregnancy termination because she fell into WHO class IV for pregnancy risk. She agreed with our recommendation and went through with the termination.
When she became pregnant a third time, she wanted to see it to term. She felt optimistic, she said, because she had done well with her first pregnancy. She declined a termination, and we meticulously cared for her throughout the pregnancy.
Multiple echos. Pulmonary vasodilators. Diuretics. Early hospital admission. When her heart failure symptoms progressed despite best medical therapy, we brought her to the cardiac OR to perform a cesarean delivery. We had ECMO on standby. During delivery, she developed refractory hypoxia and required mechanical support. She was never able to wean from the ECMO and passed away about a month later, never meeting her new baby boy and leaving her toddler motherless.
My job brings me incredible joy. I work with an amazing team of obstetricians and anesthesiologists to find a way to bring incredibly sick patients through hazardous pregnancies. Sometimes they make it, but without that sweet bundle of joy to show for it, often with the physical and emotional scars of a highly morbid hospitalization. And unfortunately, sometimes they don't.
Pregnancy termination is a part of the necessary arsenal that must be available for me to take the best possible care of complex, reproductive-age patients. Sometimes my patients take my advice, sometimes they decline it. I have utmost honor and respect for their choices and the reasons behind them. But the choice should be theirs. And they must be offered the choice to live.
Off Script is a first-person blog written by leading voices in the field of cardiology. It does not reflect the editorial position of TCTMD.

Kathryn J. Lindley, MD, is Director of the Center for Women's Heart Disease and an Associate Professor of Medicine at…
Read Full Bio