Semaglutide Effective for Weight Loss in Adolescents: STEP TEENS
Given the positive results from the trial, the US FDA approved semaglutide for obese/overweight teenagers.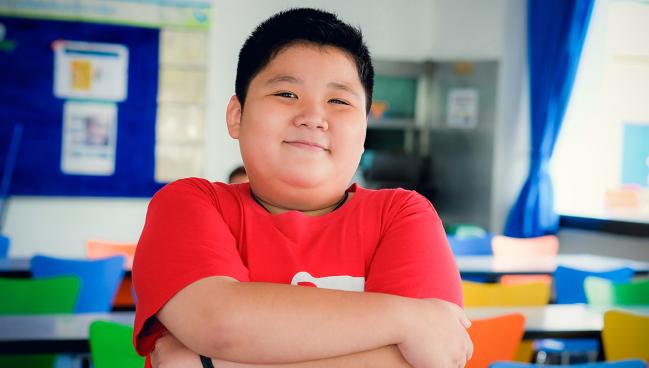 Semaglutide, a glucagon-like peptide-1 (GLP-1) receptor agonist approved for the treatment of obesity in adults, is an effective weight-loss drug in teenagers, according to results from the STEP TEENS study.
Among adolescents with obesity, once-weekly semaglutide led to significant reductions in body mass index (BMI) compared with placebo, the study's primary endpoint. Also, nearly three-quarters lost 5% of their body weight when treated with semaglutide, a statistically significant reduction when compared with placebo-treated teenagers.
In addition to weight loss, there were significant improvements in cardiometabolic risk factors among the semaglutide-treated participants, including positive changes in waist circumference as well as levels of glycated hemoglobin, total cholesterol, LDL cholesterol, very-low-density lipoprotein cholesterol (vLDL), triglycerides, and alanine aminotransferase (ALT).
"These findings are clinically relevant, given that BMI, triglycerides, and total cholesterol levels have all been established as childhood risk factors associated with subsequent cardiovascular events in adulthood," write Daniel Weghuber, MD (Paracelsus Medical University, Salzburg, Austria), and colleagues in the December 15, 2022, issue of the New England Journal of Medicine. "Furthermore, we observed an improvement in weight-related quality of life."
Just a week after STEP TEENS was published, the US Food and Drug Administration approved semaglutide (Wegovy) for the treatment of obesity in adolescents, according to a statement from Novo Nordisk, the drug's manufacturer.
Michael Blaha, MD (Johns Hopkins Medicine, Baltimore, MD), who wasn't involved in the study, told TCTMD the study findings and subsequent approval could have profound implications for primary and secondary prevention.
"Like most risk factors, it is much better to lose weight earlier in life compared to later," he said. "We are commonly treating 65-year-olds with ASCVD [atherosclerotic cardiovascular disease], diabetes, atrial fibrillation, and heart failure with preserved ejection with semaglutide and seeing great results. But we can't reverse the existing ASCVD. GLP-1 receptor agonists will have an even greater impact as a primary prevention drug compared to secondary prevention. The impact on childhood obesity could be huge."
Drug therapy is not a substitute for the need to change the existing food environment, with its easy access to high-calorie, processed foods, nor does it erase the need to improve access to physical activity, among other necessary changes, said Blaha. The reality, though, is that there is little evidence showing that lifestyle is an effective bulwark against obesity. Given the reductions in cardiometabolic risk factors in adolescents, Blaha said STEP TEENS, and the drug's approval, is a big deal in cardiometabolic medicine.   
GI Side Effects Most Common
Semaglutide, when known as Ozempic, is indicated as an adjunct to diet and exercise to improve glycemic control in adults with type 2 diabetes. When marketed as Wegovy, semaglutide dosed at 2.4 mg once weekly is approved for chronic weight management in adults with obesity or those who are overweight with at least one weight-related condition, such as high blood pressure, type 2 diabetes, or high cholesterol. The FDA indication was based on results from the STEP 1 trial which showed semaglutide reduced body weight by roughly 15% compared with placebo.
The STEP TEENS study enrolled 201 adolescents 12 to 17 years old and randomized them 2:1 to once-weekly subcutaneous semaglutide (2.4 mg) or placebo for 68 weeks. Most participants were girls (62%), and the mean age and body weight were 15.4 years and 107.5 kg, respectively. Just 13% had hypertension and only 4% had diabetes at baseline. Only one participant in the semaglutide-treated study arm was overweight with a coexisting condition.
The study included a 12-week lifestyle intervention run-in phase before randomization, which is recommended in the clinical guidelines.
Treatment with semaglutide reduced BMI by 16.1% compared with a 0.6% increase in the placebo arm, a between-group difference of 16.7% (P < 0.001). In total, 73% of treated participants had a 5% or greater reduction in body weight compared with 18% of the placebo patients (P < 0.001). Of the 131 patients treated with semaglutide, 81 (62%) had a 10% or greater reduction in body weight while 49 (37%) had a 20% or greater reduction. The semaglutide-treated teens had an absolute 15.3 kg reduction in body weight, or a 14.7% relative reduction.
Those treated with semaglutide had improvements in the Impact of Weight on Quality-of-Life scores, mainly the result of an improvement in physical comfort.
Gastrointestinal disorders (eg, nausea, vomiting, and diarrhea) were the most frequent adverse effects reports, but mild or moderate and generally short duration. The side effects tended to peak around week 16 when the dose was escalated. Serious adverse effects were observed in 11% of the semaglutide-treated patients and 9% of those who received placebo. Just 5% and 4% of participants in both study arms stopped treatment because of adverse events. There were no deaths.
Popular Weight-Loss Drug
On social media and elsewhere, both Wegovy and Ozempic are having a moment, which has led to increased demand. Even Elon Musk has said he's taking the drug for weight loss. While only Wegovy is approved for weight loss, demand is so high that both it and Ozempic are listed as in short supply on the FDA's drug list. There are reports that some patients with type 2 diabetes are having trouble getting Ozempic given its use as a substitute for Wegovy.
To TCTMD, Blaha said they use semaglutide routinely in their cardiometabolic clinic, as well as tirzepatide (Mounjaro, Eli Lilly) and dulaglutide (Trulicity; Eli Lilly). Semaglutide is used for patients with diabetes, ASCVD risk reduction, and weight loss. As a cardiometabolic clinic, almost all of their patients by definition have increased cardiovascular risk, he said. High cardiovascular risk might be existing ASCVD, including atrial fibrillation and heart failure with preserved ejection fraction, a high coronary artery calcium score, or a diagnosis of obstructive sleep apnea or nonalcoholic fatty liver disease.
"If a patient has diabetes, we are going to get the patient on a GLP-1 receptor agonist unless there is a specific contraindication, such as active GI disease," said Blaha. "It is usually easy to get approval if the patient has diabetes. If the patient is obese but nondiabetic, particularly class II [obesity] or those with a BMI > 35, we also generally look to prescribe a GLP-1 receptor agonist, usually Wegovy, although we have had a few approvals for Mounjaro, as well. However, here we have limited access."
Some private insurance plans may cover GLP-1 receptor agonists for patients with nondiabetic obesity, but Medicare will not, he added. Given the worldwide shortages of Wegovy for obesity, they are having success in prescribing Ozempic for obesity.
In terms of weight loss, Blaha said they've had excellent results, with reductions generally consistent with what's been seen in the clinical trials. In clinic, they prep patients on the possible side effects, with an emphasis on the GI issues. They will sometimes titrate the dosing a little more slowly that what was done in the clinical trials, he added. In terms of what comes next, Blaha said there's a lot of anticipation for the SELECT trial, a cardiovascular outcomes study of 17,500 patients with obesity or overweight treated with semaglutide.
"I am on record as saying the SELECT trial is the most important ongoing trial in preventive cardiology," said Blaha. "Linking weight loss to ASCVD benefit has been elusive but could be absolutely game changing. But the effect will be much broader than ASCVD. It will be the impact on sleep apnea, atrial fibrillation, heart failure, musculoskeletal outcomes, and quality of life/productivity."

Michael O'Riordan is the Associate Managing Editor for TCTMD and a Senior Journalist. He completed his undergraduate degrees at Queen's…
Read Full Bio
Disclosures
Weghuber reports consulting for Novo Nordisk.
Blaha reports serving on advisory boards for Novo Nordisk and Boehringer Ingelheim and providing independent CME supported by Eli Lilly.