Ship Out, Shape Up? Post-ACS Patients Not Getting Enough Physical Activity
Outdated worries about exercise after heart attacks may be partly to blame for poor adherence, study author says.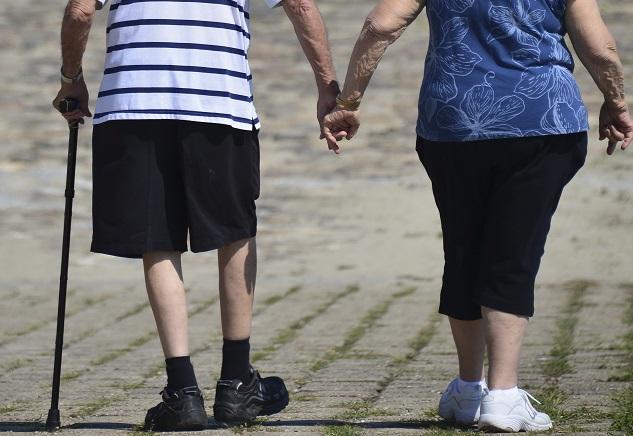 Fewer than one in five patients who are discharged from the hospital following an acute coronary syndrome meet guideline-recommended levels of physical activity within 5 weeks, according to a new research letter published in the Journal of the American College of Cardiology.
The challenges for physicians associated with counseling patients to exercise have been detailed by TCTMD and others, but these are often thought of in a preventative mindset: more exercise tends to increase fitness, which in turn decreases the risk of cardiac events. But when patients already have a history of cardiovascular disease, the stakes are even higher.
Physicians should assume that "pretty much none of your patients" will adhere to physical activity goals discussed, regardless of their overall health, lead study author Ian Kronish, MD (Columbia University Medical Center, New York, NY), told TCTMD. Of 330 post-ACS patients his team followed using accelerometer devices worn on the wrist for 5 weeks, only 16.0% met the threshold of at least 30 minutes of moderate-to-vigorous intensity physical activity for at least 66% observed days. About a quarter of study participants followed completed some form of exercise, but 56.5% did not do any.
Some good news was that the proportion of patients meeting physical activity guidelines increased from week 1 to week 5 (4.7% to 16.0%; P < 0.001).
Kronish said he was surprised by just how few patients in his study were meeting guideline recommendations, since his team hypothesized the rates would hover somewhere around 30% to 50% based on what has been observed in the literature.
He has a few ideas as to why ACS patients might be reluctant to exercise, with the first being tied to how they were treated in the past. "Patients would sort of sit and be on bed rest in the hospital for weeks at a time. There's still some belief among heart attack survivors that they need to take it easy and not strain their hearts, and that actually exercise might be harmful to them," Kronish explained.
There's still some belief among heart attack survivors that they need to take it easy and not strain their hearts, and that actually exercise might be harmful to them.Ian Kronish
 "Another piece," Kronish added, "is that a lot of people are under psychological distress after the cardiac event, and depression has been associated with more sedentary behavior. If you're more depressed then you're less likely to want to do your regular activities, let alone do more types of vigorous exercise."
While this study did not address patient perspectives, he said his team plans to investigate this further in the future.
Another component is the "lack of referring people to cardiac rehab and then maybe not doing enough to get people engaged that they sort of show up and buy in and try it out," Kronish commented. As previously reported by TCTMD, ACS patients are in and out of the hospital much more swiftly than in years past, leaving less time for caregivers to provide diet, lifestyle, and exercise recommendations—and giving patients less time to digest this advice. Increasing the referral rates to well-constructed cardiac rehab programs could reassure patients that exercise is safe and ease their fears, he added.
In the future, Kronish said his team plans to "test the waters" with using FitBits and other devices to judge the effectiveness of incorporating mobile health monitoring into clinical practice and increasing physical activity rates. But for now, he advises clinicians to have a serious, tailored, and nonjudgmental conversation with each ACS patient before they leave the hospital about physical activity, with a primary focus of exploring the barriers to and misperceptions of exercise for each individual.
"Clinicians might also want to explore the psychological impact of the heart attack with patients because they may learn about some underlying depression or anxiety that might have emerged," he noted, suggesting this could be addressed either directly or via referral to mental health specialists.
Yael L. Maxwell is Senior Medical Journalist for TCTMD and Section Editor of TCTMD's Fellows Forum. She served as the inaugural…
Read Full Bio
Sources
Kronish IM, Diaz KD, Goldsmith J, et al. Objectively measured adherence to physical activity guidelines after acute coronary syndrome. J Am Coll Cardiol. 2017;Epub ahead of print.
Disclosures
The study was supported by grants from the National Heart, Lung, and Blood Institute and the National Institutes of Health.
Kronish reports no relevant conflicts of interest.