Smoking Cessation Drugs After MI Prescribed but Underused
Patients are not filling their scripts or fail to take their medications, new research shows.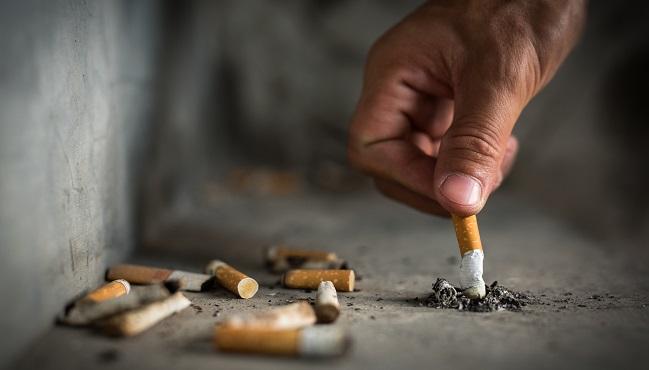 Smoking cessation medication (SCM) counseling rates are high, but actual use of these cessation aids could be higher, particularly following MI, a new study shows.
Clinicians are aware of the advantages of smoking cessation among patients with heart disease, but "only 52.8% of patients with MI quit smoking by 1 year after the event," report lead author Neha J. Pagidipati, MD, MPH (Duke University, Durham, NC), and colleagues. Previous research has found smoking cessation medications like bupropion and varenicline to be safe and effective, but those studies didn't assess "the prevalence of their use among patients with MI in community practice," they say.
Among those who don't cut out cigarettes, "we know that continued smoking significantly increases their chances of having another MI or dying," Pagidipati explained to TCTMD. "And we as providers should be doing everything that we can to help them quit smoking and minimize that risk. What this indicates is that there is definitely room for improvement in the use of smoking cessation medication."
The findings were published online yesterday as a research letter in the Journal of the American Medical Association.
Pagidipati pointed out that evidence has suggested SCMs are helpful for getting people to quit smoking, but that they just aren't being used. "We can't say that it's not being prescribed because we had [claims] data and not prescription data, but this would suggest that somewhere in this process there is a definite gap and definitely room for improvement in getting these effective medications to patients, who could potentially benefit from them," she elaborated.
A Missed Opportunity
Pagidipati and her co-investigators gathered patient data from the Acute Coronary Treatment and Intervention Outcomes Network Registry, which is America's largest MI registry. They focused on the 183,783 patients who were admitted for MI between April 2007 and December 2013, of whom about 15% were current or recent smokers.
Early prescription SCM use—specifically bupropion and varenicline—was defined as a prescription being filled within 90 days following discharge or supply remaining from a preadmission fill. Duration of SCM use was defined as the time from the first prescription fill up until the date of anticipated end of supply.
There were 9,193 smokers with MI, and 97% of them received smoking cessation counseling during their hospital stay. However, only 7% had early prescription SCM use (bupropion 47.3% and varenicline 52.7%). Varenicline use declined from 12.6% in 2007 to 2.2% in 2013, a decrease that Pagidipati described as "surprising."
Of note, however, this window includes the period of time in which the US Food and Drug Administration added a "black box warning" to varenicline's packaging that cited possible neuropsychiatric side effects—a warning that was ultimately removed in 2016.
The median period of use were 6.2 weeks for bupropion and 4.3 weeks for varenicline; only 36.7% and 19.7% filled prescriptions for the typically recommended course of 12 weeks. Within 1 year of discharge, SCM use increased to 9.4%.  Pagidipati noted that "it was also surprising that individuals are using these medications for half or less than half of the duration that's recommended."
Patients who were young, female, and white were more likely to be SCM users in comparison to those who did not use prescription SCMs early post-MI. Each 5-year decrease in age was connected with a 52% greater likelihood of early SCM use (OR 1.52; 95% CI 1.38-1.67). Women (OR 1.46; 95% CI 1.24-1.71) and who were living in counties with greater than a median high school graduate rate (OR 1.14; 95% CI 1.07-1.23) had a higher likelihood of early SCM use. Patients who underwent in-hospital coronary revascularization (OR 1.25; 95% CI 1.02-1.52) and those with peripheral arterial disease (OR 1.23; 95% CI 1.01-1.50) also were more likely to take the drugs.
It's important to figure out what works, but then it's equally as important [to figure out] how to get what works to the patients who need [it]. Neha J. Pagidipati, MD, MPH
Pagidipati explained that the study had limitations because it relied on claims data. Some were related to "the possibility of residual confounding and lack of data about prescription rates, smoking cessation rates post-MI, [and] reasons of drug prescription or discontinuation," the paper emphasizes.
"We did not have information on what was actually prescribed, meaning the number of prescriptions, the drugs that were prescribed, or the provider characteristics. What we had was what was actually filled at the pharmacy by the patient. Also, because this was claims data we did not have information on actual smoking cessation rates, so we couldn't look to the future to see whether or not the patient who used these medications actually quit smoking or not," Pagidipati said.
In the end, the investigators suggest that there is a need for words to be followed by action and "for further education on adherence to reduce relapses in smoking behavior." Patients who are older, men, and those with lower education levels could be key target populations for more intensive counseling and assistance, they add.
Pagidipati and her fellow researchers have already begun working on another study that looks at both prescription and over-the-counter smoking cessation medications. Side effects are of particular interest. "I think going forward there needs to clear be implementation and initiatives where we try to understand where the gaps are and exactly how we can fill those gaps. Because it's important to figure out what works, but then it's equally as important [to figure out] how to get what works to the patients who need [it]," said Pagidipati.

Ashley Lyles is the 2017 recipient of the Jason Kahn Fellowship in Medical Journalism. She is currently a graduate student…
Read Full Bio
Disclosures
Pagidipati reports no relevant conflicts of interest.