Statin Use, at Any Dose, Not Linked to Excess Dementia Risk in FH
The findings should reassure patients concerned about mental capacity when taking statins for many years, senior author says.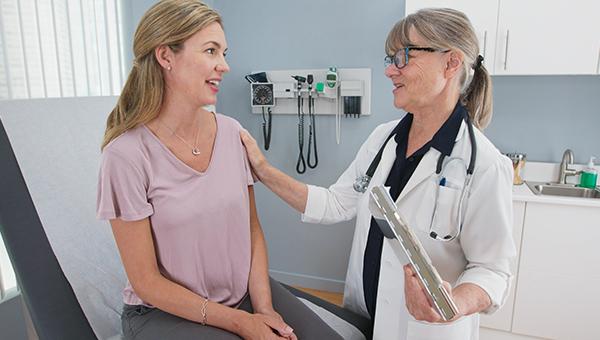 Among patients with familial hypercholesterolemia (FH), statin use does not seem to be associated with an increased risk of dementia, according to new Norwegian data.
People with FH are often put on statins at a young age to keep their genetic predisposition for high cholesterol in check. As a result, "a lot of patients are a little bit anxious of using statins for so many years," senior author Kjetil Retterstøl, MD, PhD (Oslo University Hospital, Norway), told TCTMD. He noted that among many other side effects reported with statins, some patients worry about how the drugs will affect their mental capacity as time goes by.
While data have shown a connection between increased LDL cholesterol and risk for dementia, statins have not been conclusively linked with this condition, Retterstøl said. Here, since researchers found no connection between statin use and dementia, their results "suggest that high cholesterol is in a way a biomarker of an unhealthy lifestyle. So, if you're eating a bad or unhealthy diet, you will have higher cholesterol. That may be the cause why previous reports have found a clear association between high cholesterol and the risk of dementia," he speculated.
For the study, published online this week in JAMA Network Open, Retterstøl along with lead author Liv J. Mundal, MD, PhD (Oslo University Hospital) and colleagues prospectively compared dementia rates between 3,520 patients with FH (52.9% women; mean age 51.8 years) and 69,713 age- and sex-matched controls (53.0% women; mean age 51.7 years) in Norway between 2008 and 2018. Prior coronary heart disease and hypertension were more prevalent among FH patients than controls, and so were use of antithrombotics and antihypertensives.
Overall, 62 patients (1.7%) with FH and 1,294 controls (1.9%) developed dementia—total dementia, vascular dementia, and Alzheimer disease-dementia—over follow-up. About two-thirds of the cases were reported in those at least 70 years old, and most were in women.
There was no excess risk found for total dementia (HR 0.9; 95% CI 0.7-1.2), vascular dementia (HR 0.9; 95% CI 0.5-1.6), or Alzheimer disease-dementia (HR 1.1; 95% CI 0.8-1.6) in patients with FH compared with matched controls.
The researchers also found no relationship between cumulative daily doses of statins and total dementia in patients with FH regardless of whether the dose was between 5,000-10,000 mg (HR 1.2; 95% CI 0.4-3.8) or higher than 10,000 mg (HR 1.9; 95% CI 0.7-5.0). The median cumulative statin dose for FH patients in the study was 8,798 mg.
'Absolutely' Reassuring
"Besides age, a healthy lifestyle with healthy diet, no smoking, and regular exercise may prevent dementia," the authors write. "We have previously shown that individuals with FH have lower levels of smoking-associated cancer, which may indicate this."
These findings should be "absolutely" reassuring for FH patients who have been taking statins for a long time, Retterstøl said. "There are people who are afraid. Some people may have some sleep disturbances when they use statins or they may have some other strange feelings that they cannot really place, and if you have a lower sleep quality, over time, you will be less sharpened and it is easier to forget things. I think that is something that everyone will think about from time to time. At least people who are getting old."
Dementia is "so normal" for those over 80 years old, he continued. "If they take statins, they may suspect that this has something to do with a use of statins. They may stop taking statins, and we can see that. Compliance with statins is a huge problem."
More research should focus on the connection between LDL cholesterol and dementia, Retterstøl said. "This study is studying the consequence of a mutation causing high cholesterol, while most of the other studies have been population-based studies looking into high cholesterol that has been caused by lifestyle and other factors, not only a mutation. The important question then I think is: is it really something? Can dementia be caused by high cholesterol or can it not?"
The FH population is even more complex in that they are often told to be stricter than the general population about sticking to a healthy diet, he explained. "For these people, it may be the opposite way around. They have high cholesterol, but they eat healthier. Most of the other people with high cholesterol, there will be some kind of an association between bad lifestyle and high cholesterol."
Yael L. Maxwell is Senior Medical Journalist for TCTMD and Section Editor of TCTMD's Fellows Forum. She served as the inaugural…
Read Full Bio
Disclosures
This work was funded by South-Eastern Norway Regional Health Authority and the Throne Holst Nutrition Research Foundation, Norway.
Mundal and Retterstøl report no relevant conflicts of interest.