Structural Heart Hype: As Fellowship Programs Mushroom, Who's Keeping Tabs on Quality and Numbers?
The allure of TAVR and LAA closure sways many trainees to sign on for an extra year, but programs are varied and jobs are few.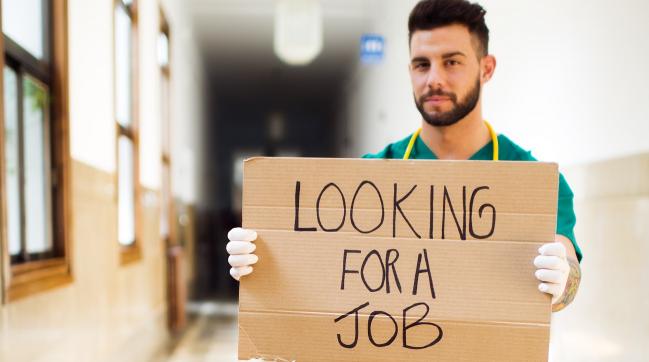 When Abdul Moiz Hafiz, MD, decided to train in structural heart interventions and dedicate an additional year on top of the 16 he had already spent honing his skills, he did so because the pioneering field was changing the way cardiology was practiced. For him, becoming an interventional cardiologist meant becoming a structural heart interventionalist.
As a resident and then a general cardiology fellow at Winthrop University Hospital (Mineola, NY), he remembered that TAVR was "all people would talk about." Hafiz went on to complete an interventional cardiology fellowship as well as an unaccredited year of structural heart training in 2016, calling this last step "the hardest thing I ever did in my training years."
Now, 2 years out of fellowship he worries there is a disconnect between the hype of training in structural interventions and the realities of the job market. "After all that hard work, you would think that the jobs would be there lined up for you," he told TCTMD. "And the opposite is true."
Hafiz's story is not unique. In almost a dozen interviews conducted by TCTMD, physicians—particularly those early in their careers—describe having fallen for the allure of this burgeoning specialty, only to find limited job options when they finished their specialized training.
After all that hard work, you would think that the jobs would be there lined up for you. And the opposite is true. Abdul Moiz Hafiz
Hafiz, who admittedly was looking for a harder-to-come-by academic position, said he applied across the United States. Most of the time, he never even got a reply and when he did, he typically heard: "You guys are a dime a dozen, there are too many of you," he recalls. "There are many well-qualified people in the market."
Rahul Sharma, MD (Carilion Clinic, Roanoke, VA), finished his year of training in structural heart interventions at Swedish Medical Center (Seattle, WA) in 2017. Sharma began searching for a post the minute he knew he'd got a structural fellowship spot, because he was aware how tough the job hunt could be.
"Number one, most places have a senior interventional cardiologist who either may have done structural training years ago in some way—whether it's overseas or whether they were formally trained here in the US, or they just had on-the-job exposure—and now they've amassed so much experience that they are basically a structural interventional proceduralist without a fellowship certificate," Sharma noted to TCTMD. "So why would that individual need a second partner?"
Moreover, multiple paths lead to structural proficiency, he explained. "All these different pathways are basically muddying the water, and it can be really challenging for someone who says 'Hey, look at me. I did a 1-year fellowship.' Well, congratulations. There are so many other players on the stage that have approached this field from so many different angles, and now we have to absorb someone that's done a formalized fellowship. Where is that person going to fit into the equation?"
'A Box of Chocolates'
Unlike current training programs in interventional cardiology, which are overseen by the Accreditation Council for Graduate Medical Education (ACGME), structural heart fellowships are not beholden to any set curriculum, nor are they monitored by any governing body beyond the institution in which they are hosted. In fact, no one seems quite sure exactly how many of these programs even exist.
On the day this story was published, the website for the Society for Cardiovascular Angiography and Interventions (SCAI) listed 40 structural training programs in the United States, but the American College of Cardiology (ACC) showed 32 US-based programs and one in Canada.
Frederick Welt, MD (University of Utah School of Medicine, Salt Lake City), who serves as chair of the ACC Interventional Section Leadership Council, acknowledged that structural programs have proliferated without much oversight, noting that he's involved in a white paper that they hope to release within the next year. "We don't even have a great idea of how many there are. We don't know exactly what they're teaching fellows, and we don't have an idea of what's happening to fellows once they get their training—how many of them are actually going off into either academic or private practices [where] they're able to employ that training," he told TCTMD.
Asked about the proliferation and lack of standardization in structural heart fellowships, a SCAI spokesperson said the organization did not have a position at this time.
The conversation about how much training one needs to become a full-fledged structuralist is not a new one, and the path has been fraught with challenges for several years. Even with calls to action for change and suggestions for new curriculum pathways, the right formula is still up in the air.
Two years ago, Harold Dauerman, MD (University of Vermont Medical Center, Burlington), was looking to hire someone out of a structural interventions fellowship and quickly saw for himself the discrepancies between programs. "For some people, doing a structural heart fellowship is to them the same as doing an interventional cardiology fellowship. They think it's 'you check the box and you've done it,' and not realize that it isn't a single box—it's a box of chocolates, and you don't know what's inside until you open it up and start eating them. They are all different."
For example, Arka Chatterjee, MD (University of Alabama at Birmingham), said the procedural volumes among structural fellowships are "very variable." He told TCTMD he knows of "at least a few" such programs with low volumes of mitral procedures, meaning that fellows may get very little hands-on experience. "And if they are getting less hands-on," he said, "then what's the point of doing a fellowship?"
Several people who spoke to TCTMD for this story described an even more concerning scenario—fellows at some programs are scrubbing in for procedures to merely observe without physically operating. Yet these procedures are still counted in their total volumes.
Jon Resar, MD (Johns Hopkins Hospital, Baltimore, MD), who has directed the structural fellowship at his institution since its inception in 2012 and has heard of this practice at other centers, called it "nonsense," stressing that if fellows are not actually getting hand-on experience but come out of training with a resume that hints at adequate volumes, "that's a big issue."
For comparison's sake, he told TCTMD that structural fellows graduate from his institution having been the primary operator in "240 TAVRs, 50-60 MitraClips, 50-60 Watchmans, and a boatload of ancillary procedures: PFOs, ASDs, probably another 50-75 of those. So [they are a] really high-volume operator."
What Does It Mean to Be a Structuralist?
Even the concept of what it means to be a structural heart interventionalist is up for debate. "You can't just sit in the cath lab all day and have people feed you structural procedures. It doesn't work that way," said David Cohen, MD (University of Missouri-Kansas City). "Most interventional cardiologists, all as far as I know, continue to do coronary work," Cohen commented to TCTMD. As far as he's concerned, there's no such thing as a "pure structural job" and anyone seeking such a post is likely to be disillusioned.
Wah Wah Htun, MD (Chinatown Cardiology, New York, NY), who finished her structural training year at Wayne State Detroit Medical Center in 2017, agreed. She told TCTMD that today about 20% of her time is spent doing structural heart procedures. "I trained for everything, so I do complex coronaries, complex PCIs, peripherals, EVAR, all these different things," she said. As far as she can tell, Htun said, there is no job that's purely structural.
Likewise, Anuradha Tunuguntla, MD (Nebraska Heart Institute, Lincoln), who told TCTMD she spends about 15% of her time doing structural work, said "it's going to be extremely rare to have a purely structural job because everyone does a little bit of coronaries." Yet, this isn't readily discussed in the community when trainees are being seduced by the glamour of transcatheter valve procedures, she added.
"No TAVR operator shouldn't feel completely comfortable with coronary intervention—however that gets maintained, you have to be able to stent the left main artery quickly and without any hesitation as a TAVR operator. It's part of the procedure," Dauerman added. "What's happened, I think, is some structural fellowships may hire people to primarily assist with the volume of TAVR that they have and may not actually train that person adequately to find a good job."
Consensus on Training
In 2010, SCAI published an expert consensus statement outlining the training needs and knowledge base for structural and adult congenital interventions. Mauricio Cohen, MD (University of Miami Miller School of Medicine, FL), who participated in the early TAVR clinical trials and "got grandfathered" into being a structuralist through on-the-job training rather than a formalized fellowship, acknowledged that much has changed. In the past decade, the field has developed in so many directions, creating such a wide breadth of procedures, that "not one person can do every single intervention in structural heart disease," he observed.
What's happened, I think, is some structural fellowships may hire people to primarily assist with the volume of TAVR that they have and may not actually train that person adequately to find a good job. Harold Dauerman
"We're talking about completely different pathologies, completely different areas of the heart, with diseases that have completely different complexity," Mauricio Cohen said. "Specializing in one of the procedures doesn't mean that you're good at doing another procedure. For example, the fact that I'm very good at doing TAVRs doesn't mean that I'm wonderful at doing pulmonary valve intervention or interventions in complex congenital heart disease."
David Cohen had similar sentiments. "Just because you know how to get femoral access and push a large sheath in doesn't mean you're a skilled TAVR operator, and just because you know how to advance a transseptal catheter into the left atrium doesn't mean you know who needs MitraClip and who doesn't, and how to evaluate those sorts of patients and the anatomy and all those things," he said.
There's also the issue of interdepartmental politics at different institutions dictating who can even perform a given procedure. "At our institution, electrophysiology [EP] does Watchman, and in a lot of other institutions, interventional cardiology and EP do them together, and in some programs, interventional cardiology does it alone," Chatterjee said. "It's just that there are a whole lot of variability in terms of what is allowed, what is not allowed, and a lot of institution-driven practices rather than standardized practices. . . . Standardization is going to be what drives better procedural outcomes."
Additionally, some structuralists come from a surgical background, and because they possess a different set of baseline skills, no straight path exists for them to become a recognized player in the heart team.
David Fullerton, MD (University of Colorado Hospital, Aurora), co-chair of the ACC Surgeons' Section Leadership Council and executive director for the American Board of Thoracic Surgery, said that a handful of surgeons have gone on to do both interventional cardiology and then structural heart fellowships. But that is a long journey and "the education that's provided to people coming through these fellowships is not standardized, [and] it's in some cases very superficial," he pointed out to TCTMD. "Obviously, the surgeons and the cardiologists are coming at it from different backgrounds, but neither is receiving what I would consider to be an optimal education in structural heart disease."
Funding Conflicts
A major issue that many flagged for TCTMD is the way structural heart disease fellowships are currently funded. While most ACGME-accredited programs receive funding from Medicare and other governmental sources, unaccredited structural interventional fellowships are sponsored through a variety of sources including but not limited to industry grants, foundational gifts, and sometimes through part-time STEMI call and other limited faculty work that fellows are assigned.
Industry involvement, in particular, raises a red flag for some—it hints that companies are expressly helping to turn out more physicians with the skills to use more of their devices, or with a predilection for one manufacturer's device over another. But several senior physicians interviewed by TCTMD explained that there are appropriate systems in place to limit undue influence.
At Resar's institution, "the hospital doesn't provide any funding for any fellow," he said. "I usually write industry grants to underwrite some of the fellows and it goes through the Rockefeller Foundation, St. Jude has one, Boston Scientific has had one in the past, and Medtronic has had one." However, the fellows have "no idea" where the money is coming from, he stressed. "When I tell a fellow that they have been accepted for a structural heart disease fellowship, the funding for that fellowship is coming from me. It's not incumbent on anything that they do."
David Cohen said that his institution receives grants from several different device manufacturers every year and that this money has funded the fellows. This is not, however, a "sustainable" system, he noted. According to Cohen, his concern stems primarily from the fact that "the companies are always cutting back on how much they give, and it's a lot of work to raise money from four or five different companies in order to fund one fellow."
Cohen, though, described this model as very common in the structural field and the money as very justified. "I certainly could understand that the optics are not perfect," he acknowledged, but added: "The field of interventional cardiology has lots and lots of industry/hospital/foundation relations, and so I don't see [funding for structural heart training] as being particularly worse than these companies giving grants to the ACC to run their meeting or to a group like [the Cardiovascular Research Foundation] to run their meeting."
But Dauerman argued that industry funding of these programs results in "a conflict of interest for program directors and for structural fellows that doesn't need to be present. And that needs to be resolved, where individual program directors should not need to go to specific industry sponsors in order to have a structural heart fellowship."
Rather, he suggested the funding could come, for example, from a larger pot managed by a society like SCAI. "You would apply to [the group] for funding for your fellowship by demonstrating that you have a curriculum and you've met the volume requirements and [they] would then disperse the monies and you wouldn't know if it's coming from Medtronic or Edwards or Boston Scientific. You'd be getting it from a society independent of a vendor-sponsored program," said Dauerman.
I definitely think that funding should not come from the companies that are actually manufacturing and selling those devices to a hospital. Rahul Sharma
For Sharma, who knew the funding for his fellowship uniquely came from a single, former-physician donor, the current system for how these programs are generally paid for is not ideal. "It's great to have funding coming from a nonstructural device company. There's no question," he said. "Moving forward as we take new shape with how these structural training programs are going to be and what they're going to look like, I definitely think that funding should not come from the companies that are actually manufacturing and selling those devices to a hospital."
Hafiz, who ultimately found a place at Southern Illinois University (Springfield), co-published a paper last year outlining how he thinks advanced structural heart programs should be designed and funded—notably in a hybrid fashion where 20% of the individual's time is spent working as a coronary heart disease attending to at least partially subsidize the cost of their education. "So in the same room, in one case you could be the attending and on the next case you could be a fellow depending on what the case is," he explained. "My experience was very good because not only was I able to keep my interventional skills and worked at maintaining my confidence when I had difficult cases, the attendings there [also] knew that I was just coming out of interventional fellowship so they would be more than willing to help me out."
Bring in the ACGME
Several years into the boom of structural interventions, many are calling for a drastic change to how people are trained—namely, that the programs should be accredited by the ACGME. But how that would happen and what exactly the curriculum should look like remains up in the air.
"It's a growing field. It's so dynamic and it's hard to make formal decisions when something is so rapidly evolving. That's the problem with structural heart," said Tunuguntla.
Welt was one of many who told TCTMD he would be in favor of ACGME accreditation. "My guess is that there is a really varied experience from program to program," he commented. "I think that having a sort of consensus about what are really the essentials of a training program [and] in terms of experience will be important, so that as people come out  there are some defined skill sets that we can all agree need to be present to safely do this in the community."
Resar pointed out also that ACGME does important evaluations that involve "talking to the fellows about the adequacy of the training and so on and so forth. They really help to provide some legitimacy for the training programs." Getting to the point of accreditation will take effort from multiple parties, including societies like SCAI and the ACC, he continued. "They should certainly play a role in terms of defining what constitutes an adequate training program as they have done for other subspecialty training programs."
Once this happens, Mauricio Cohen acknowledged that on-the-job training, for better or worse, will "not be an option anymore."
For those in practice who gained experience without completing a formal structural fellowship, Chatterjee suggested that with ACGME accreditation should also come "some pathway for people who graduated 5, 10, 12 years back. Because right now at least 50% of the operators are people who have not done a second dedicated year, so how do we balance that out? You can't lose all those people," he said.
"The most important thing is making it uniform as to what are the requirements for doing the procedure once you're out of training," Chatterjee added. "Otherwise, we'll have this fight continue, and obviously at the end of the day patients will suffer if somebody who's not equipped to do a procedure tries to do a procedure."
Fullerton noted that a formalized training program should provide opportunities for both those trained in cardiology and surgery. "The goal is not to try and take cardiac surgeons and turn them into interventional cardiologists, nor is it to take interventional cardiologists and turn them into surgeons. But I do think that in order to successfully treat many of the complexities of structural heart disease in a multidisciplinary fashion, everybody coming into that heart team needs to have a certain fundamental level of knowledge and fundamental technical skills. Those would be acquired in this structural heart fellowship," he said.
The most important thing is making it uniform as to what are the requirements for doing the procedure once you're out of training. Otherwise, we'll have this fight continue. Arka Chatterjee
Still, others doubt whether structural heart training is ready for ACGME accreditation. "I think it's getting close, but I don't know that there's any clear articulation of what the curriculum ought to be or what the training is," said David Cohen. "To be ACGME-accredited, that presumably means there's going to be some board certification as well in this. It just might be too young of a field."
There could, however, be value in "starting to have the societies get together and say what a structural fellowship should look like," he added, whether that's ACGME or not.
Regardless of how the programs are qualified, Sharma said there is going to need to be some sort of means of assessing fellows' cognitive capacity at the end of the training year. "I'm not going to use the phrase 'board exam,' but . . . that's something that I think is an unresolved issue and really a topic of discussion unto itself," he said, suggesting that perhaps an oral board could be a good fit here.
Saturation Point
The most important question the field needs to ask itself right now, according to Tunuguntla, is: "Are we producing more structural interventional cardiologists than the need exists?" With potentially too many graduates, there is the greater potential for unnecessary procedures to satisfy volume requirements, she emphasized.
Right now, "people are finding it extremely hard to find a job," Tunuguntla continued. "There are a lot of people very passionate about it and want to do it, but the number one big question that all the fellows were asking me is: 'Will we find a job?' We've seen that a lot of fellows coming out [have] had to settle for jobs that they wouldn't have just because of their structural training. Maybe it's a remote area that they don't want to be at. Maybe it's a program that doesn't have an existing program and they have to now establish [one] and take a chance."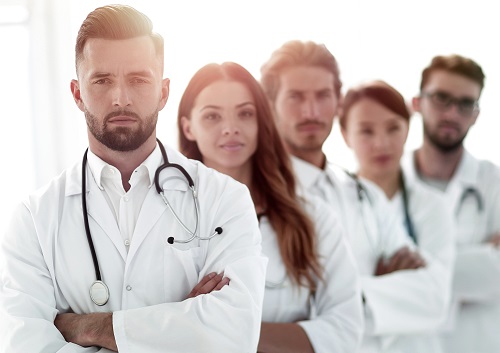 Hafiz remembers feeling angry to find his options so limited when he'd finished his additional year of training. "I was very mad at the process of how this whole thing is set up," he recalled. "Like, didn't anybody figure out that if we need structural people trained, they have to be balanced in terms of people who are qualified and [what] the market needs? And why isn't anybody figuring this out?"
Mauricio Cohen acknowledged that there may have been some overhyping of the structural field to fellows over the past few years. However, he said, "I think there's lots of room for development and more devices will be developed and more interventions will be created. There's going to be more opportunities to grow, which is also very promising, and it's very enticing and it's very sexy. But I don't know how many people are going to be able to do them and how many sites will be able to do them."
As the field awaits the US Food and Drug Administration's decision regarding TAVR in patients at low-risk for surgery, some think a positive indication could lead to higher procedural volumes and a need for a larger physician workforce.
The results of PARTNER 3 and the Evolut TAVR in Low-Risk Patients trials "were a huge wake-up call for everybody, because up until now we've always thought of TAVR as a subset of patients. But I think obviously with low-risk coming out, there's a very realistic expectation that this may be the predominant way that aortic valve disease is treated," Welt said. "That changes the needs assessment dramatically."
Tunuguntla, for her part, said she believes that an expanded indication will help to "balance out" the load, such that lower-volume centers can grow their practices and increase their patient numbers.
Others may be able to leverage low-risk TAVR to bring on additional structural heart trainees, something Resar's program hopes to do in 2021 by raising his program's number from one to two. "We need the fellows to be able to assist in the procedures because the volumes are increasing so dramatically at our institution. And then once we have low-risk TAVR approval, those volumes are probably going to increase by another 25%," he said. But this may complicate the problem, Resar allowed. "The issue is going to be, again, for those fellows to find a job that enables them to do structural heart disease once they complete their training."
Why not just hire a full-fledged structuralist to do this work? Resar said that on top of being a teaching institution and preferring "to have that work done by fellows who are learning the procedures," these trainees are also needed to do tasks such as "consenting patients, assisting in clinics, and to be very frank, doing a lot of the grunt work that's involved in these procedures."
Sharma maintained the US has reached saturation in the number of structural heart fellows being trained and that the number of programs in the country should not increase going forward. "Frankly, I don't think low-risk TAVR is really going to bump the TAVR numbers to the extent that everyone is hypothesizing or postulating," he said. "To some extent, there have already been some low-risk patients encompassed in the commercial intermediate-risk TAVR population. Certainly it will grow the TAVR volumes a little bit, but not so much so that you would say we need to increase the number of structural training programs by twofold because low-risk TAVR is coming.
"We're at a steady state," Sharma continued. "Keep doing what we're doing. We don't need to take the programs up to 75 or 100 and then potentially have even less control over an even more diverse pool of challenges."
Passion vs Sacrifice
Looking back, Hafiz said he has no regrets about doing a dedicated structural heart year, but admitted it wasn't entirely positive. "I feel a little sense of disappointment, disillusionment, with the structure of the whole practice," he elaborated. "It should be totally worth it and, I think for the field that's one good reason, [but] you don't need the emotional trauma that one goes through afterwards if you don't have a job."
Hafiz had advice to trainees thinking about following the same path he did: "If you're one of those people who absolutely has a passion for the field and want to do it no matter what happens—as long as you're aware that you may not be able to practice what you trained [without having] regrets and you can do it financially, physically, emotionally [while] knowing that there's probably not going to be a job lined up afterwards—I would say go ahead and do it."
There isn't going to be some magic carpet ride to being a structural interventionalist, especially if you want to be in academics or in a large program. David Cohen
Practically speaking, Dauerman advises his interventional fellows who are considering a structural heart fellowship "to apply for jobs now and if you find a job that will allow you to do structural heart procedures, then take it. If it's a good job, don't do the extra structural heart year because you can learn and grow on the job just like every attending has for the last 20 years if you're in the right environment. I don't think any interventional fellow needs to feel that they should not look for a job because they're sure that they'll get a better job after a structural year."
The reason for this, he clarified, is because something that "many interventional fellows have done forever is defer the actual going into practice and making a good salary for endless training. . . . And for some people that may not be the right option—they have loans to repay, they have families to feed—and for them I recommend make sure you look at jobs as part of this interventional cardiology year rather than just looking at more options to train indefinitely."
"There isn't going to be some magic carpet ride to being a structural interventionalist, especially if you want to be in academics or in a large program," warned David Cohen. "You're going to have to compromise on something, either where you live or the size and level of development of a program or being lower down on the totem pole until you grow into the job or the job grows into you."
However, "you don't get as far as some of us have in life without being confident in your own abilities and confident that you can overcome whatever challenges are being put in your pathway," he said.
Tunuguntla said the choice to go into structural interventions all goes back to the balance between passion and sacrifice. "If TAVR makes you happy, if that's what you need to do or you're going to be miserable without being involved in that field and that's what really excites you, that's what wakes you up in the morning, then nothing else matters," she said.
It's not that a well-trained structural fellow won't find a way to make a living, Mauricio Cohen said. "There's always going to be a job. Is it going to look like your dream job? Maybe not. Sometimes we train to drive a Ferrari and we end up driving a Yugo."
Chatterjee recommended talking with current fellows as much as possible before committing to a structural fellowship. "Try to find out the realities," he advised. "There's enough people with inside know-how of the program, [and] unless you know for sure, you shouldn't sign up."
Even after being hired, new structuralists are going to need to get on rotation and build up their referrals, Resar added. "It's just not going to come to them on a silver platter."
And for those who can tally their experience in decades, not years, they may be experiencing a bit of déjà vu. "I remember when I was training—it seems like eons ago—in interventional cardiology," Resar recalls. "They said, 'Oh, there are too many interventional cardiologists, there aren't going to be any jobs' and that type of thing. In terms of physician supply, I'm always skeptical of those predictions, and there's always room for a well-trained, competent person."

Yael L. Maxwell is Senior Medical Journalist for TCTMD and Section Editor of TCTMD's Fellows Forum. She served as the inaugural…
Read Full Bio
Disclosures
Hafiz, Sharma, Chatterjee, Htun, Tunuguntla, and Fullerton report no relevant conflicts of interest.
Welt reports serving on the advisory board for Medtronic.
Dauerman reports serving as a consultant to and receiving research grants from Medtronic and Boston Scientific.
Resar reports receiving institutional research funding from all of the major catheter companies and serving on the physician board of advisors for Boston Scientific.
David Cohen reports receiving research grant support from Edwards, Medtronic, Abbott, and Boston Scientific and consulting income from Medtronic.
Mauricio Cohen reports receiving consulting fees from Abiomed, Terumo Medical, Medtronic, Merit Medical, and AstraZeneca; holding stock or equity in Wolters Kluwer; and founding Acumed Radial Systems.