At STS 2023, Outgoing President's Address Spurs Shock and Anger
The society apologized, saying the remarks were "inconsistent with STS's core values of diversity, equity, and inclusion."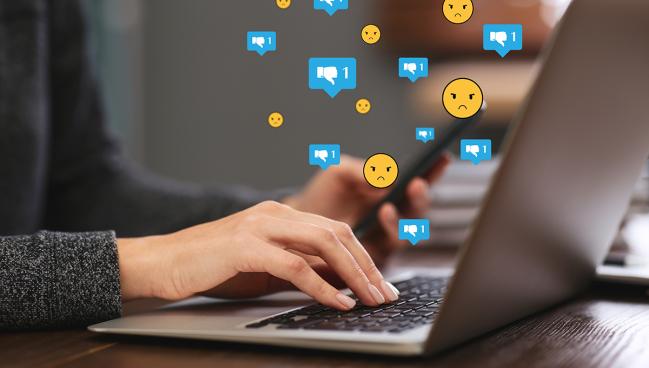 SAN DIEGO, CA—Physicians were left reeling from a slide presented by the outgoing president of the Society of Thoracic Surgeons (STS) at the group's annual meeting last weekend: it urged programs to "search for the best candidate" and said that "affirmative action is not equal opportunity."
The address, given as a plenary talk Sunday morning by outgoing STS President John Calhoon, MD (UT Health San Antonio, TX), has produced an uproar on social media and prompted the society to issue a middle-of-the-night statement yesterday denouncing Calhoon's comments, saying they were "inconsistent with STS's core values of diversity, equity, and inclusion."
The very public incident took place as affirmative action is making headlines in the United States, where the Supreme Court is expected to announce that admissions programs at universities like Harvard and the University of North Carolina that have prioritized race for decades are unlawful. Many observers are concerned that such a decision would have immediate implications for representation of Black and Latino students at top universities around the country.
Contacted by TCTMD, Calhoon insisted: "A great deal of thought, effort, and respect were given to creating and delivering the address. The themes were education, societal change, and the need for better long-term patient outcome data. I did my best to present them fairly and frankly."
He further stressed: "I never wish to offend or hurt anyone. I have apologized in person to folks who might have been offended during the business meeting. More than I know."
Incoming STS President Thomas MacGillivray, MD (MedStar Washington Hospital Center, Washington, DC), told TCTMD that the organization plans to take additional measures to rectify any hurt caused by Calhoon's address. "It is one thing to say you are sorry, it's another thing to look at our policies and our processes and to see where we can make changes that will demonstrate our commitment to adherence of our core values. So we do have plans to do that," he said.
Among the areas they'll be assessing, he said, are the topic of the presidential address as well as by any guest lecturers invited to the annual meeting—one of this year's plenary speakers was evangelical minister Max Lucado, MA. In the past, said MacGillivray, both the presidential address topic and invited speakers have been chosen solely by the president; STS leadership plans to look into changing policies related to selection of these for future meetings.
Not Ideal Ideals
Photos of Calhoon's slide entitled "Virtuous Ideals" were posted on Twitter by two trainees Monday night. In addition to the bullet points that seemed to dismiss affirmative action, the slide states: "Diversity is occurring rapidly" and "Best metric is simply whether someone does good."
The talk, unlike other main stage presentations, is not currently available on demand and is no longer listed in the online program.
Clinicians, including some who had been on site in San Diego during the talk, soon began posting reactions of shock and disgust. Head and neck surgeon @DrRebeccaHammon tweeted that she was "uncomfortable in the audience of my office reading this slide. Can't imagine what it was like hearing it live." In response, thoracic surgeon @TomVargheseJr tweeted: "It was horrific," while thoracic surgeon @JulliardWalker called this an "embarrassing moment for our profession and our society."
Heart failure and transplant cardiologist @DrNasrien tweeted surprise that "they put this on a slide at a national conference," while psychiatrist @drjessigold said: "I…I don't even have words. I would love to hope people got up and walked out but I'd guess not."
In its full statement, posted just before midnight on Tuesday, the STS acknowledged that Calhoon's comments "were hurtful and we regret the pain they have caused to so many valued colleagues."
While some saw that apology as a good first effort, others felt it didn't go far enough. Interventional cardiologist @SueroGregory was pleased that the STS "stepped up and made it clear" that Calhoon's comments do not reflect the organization's principles, but he suggested that many individuals still associated may hold "similar ideals" and urged the STS to make corrections. Similarly, thoracic surgeon @ElliotServaisMD said the statement is "one small step, . . . [but] a sad and sobering reminder of how far we have yet to go."
However, interventional cardiologist @cardiojaydoc02 called the STS statement an "empty response." Surgeon @DavidTestrake questioned why it took "pressure from third party witnesses to even get you to bang out a quick PR blurb." Also, surgeon @callie_mt said the statement did not go far enough and needed to "specify what you don't agree with & you need to outline the actions of the organization that run counter to the assertions."
Looking ahead to his term as president, MacGillivray said the backlash to Calhoon's speech has "created appropriate concern and discussion among the membership and among the leadership. . . . I want everybody to feel welcome in the STS. We are the largest and most inclusive professional society in cardiothoracic surgery in the world, and the apology that the statement that we made was a first step. There is more that needs to be done, not just in response to these discussions, but to implement changes to demonstrate that we stand by these core values that we have. We are going to do what we can to re-earn the trust of our members who have been hurt."
TCTMD reached out to several surgeon leaders as well as organizations, and all either declined to speak on the record or did not reply in time for publication.
An STS member since 1992, Calhoon served as president for the past year after having been elected by a committee of the last five living STS presidents and previously serving as second vice president and first vice president. He is board certified in thoracic surgery and congenital cardiac surgery and has served in other leadership roles including at the Southern Thoracic Surgical Association, Thoracic Surgery Directors Association, American Board of Thoracic Surgery, and The Thoracic Surgery Foundation—the charitable arm of STS.

Yael L. Maxwell is Senior Medical Journalist for TCTMD and Section Editor of TCTMD's Fellows Forum. She served as the inaugural…
Read Full Bio