STS Data: Mitral Valve Cases Are Fastest-Growing CV Surgical Intervention in North America
The researchers say the data show opportunities for improving success rates and highlight the importance of early repair.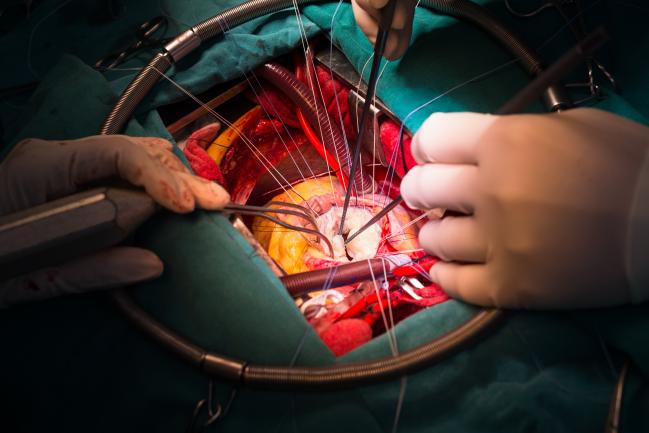 Mitral valve repairs and replacements now constitute the most rapidly growing segment of all cardiac procedures performed in North America, according to new data from the Society of Thoracic Surgeons Adult Cardiac Surgery Database (STS ACSD). A review of the data also shows that isolated mitral surgery in patients with degenerative disease has greatly increased in the last few years and accounts for about two-thirds of all procedures.
"It gives us a really good snapshot of what's going on with mitral valve surgery," the study's lead author, James S. Gammie, MD (University of Maryland School of Medicine, Baltimore), told TCTMD. Operative mortality was observed to be low, at 2.0% for the entire cohort over the study period (2011-2016), with the highest operative mortality risks seen among patients with or without degenerative disease undergoing mitral valve replacement and the lowest in those undergoing repair.
Gammie and colleagues found that repair rates remained relatively stable over the study period among the overall cohort, but the repair rate for those with degenerative leaflet prolapse declined slightly from 83.5% in 2011 to 80.7% in 2016.
"Many of us think that's an opportunity for improvement," Gammie noted, adding, "Patients and/or their doctors are perhaps waiting a little bit too long to present and undergo surgery, because we found that almost half of patients had an EF of less than 60%, which makes that a Class I indication, [and] a third of them had A-fib."
The study was published online July 18, 2018, in the Annals of Thoracic Surgery.
'Plateau in Enthusiasm' for Less-invasive Procedures
Gammie and colleagues analyzed data on 87,214 patients from more than 1,000 centers in North America who underwent an isolated mitral valve surgery.
During the study period, all mitral valve procedures increased by 24% in the overall group and by 44% among patients with degenerative leaflet prolapse. The compounded growth rate of all mitral surgeries was 4.4% per year beginning in 2011, which was more than double the growth rate of all cardiac procedures as a whole.
The vast majority of repair procedures involved annuloplasty rings. Among replacements, the use of bioprosthetic mitral valves increased over time, accounting for 70.8%. "We found that in the degenerative group, of all the replacements that were done about 16% had an unsuccessful attempt at repairing in the valve," Gammie added. "It suggests that there are opportunities for improvement here in terms of improving success rates."
The researchers also observed what Gammie described as "an apparent plateau in enthusiasm" for less-invasive, nonsternotomy mitral procedures, as evidenced by only a small increase in their use over the study period. The rate was 23% for these interventions during 2011-2016, which he told TCTMD is not much higher than the 20% rate that was noted in 2008 in the STS ACSD.
Looking at mitral valve procedures by volume, the data show that a small number of centers perform the majority of surgeries. Additionally, among hospitals performing isolated degenerative mitral procedures, only 147 of 1,125 (13%) performed 10 or more per year.
Disclosures
Gammie reports a financial relationship with Edwards Lifesciences.