Survey Says: Interventionalists Believe Public Reporting Leads to High-Risk PCI Avoidance, Upcoding
To improve PCI reporting programs, one expert suggests that unhappy doctors continue making specific, consistent recommendations to their state.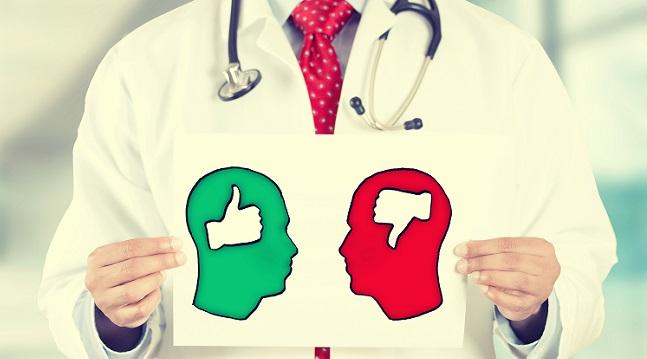 ANAHEIM, CA—Most interventional cardiologists believe that public reporting of PCI outcomes leads to avoidance of procedures and upcoding of patient clinical comorbidities, according to a survey of practitioners in New York and Massachusetts. Moreover, while most survey respondents reported at least some understanding of the risk-adjustment methods used by PCI public reporting systems, three-quarters said they don't trust them.
Currently, both Massachusetts and New York are among the states that collect and report risk-adjusted mortality data at the hospital and physician levels for patients undergoing PCI after some exclusions. While these programs were designed to increase transparency, improve outcomes, and reduce harm, interventional cardiologists have expressed concern in the past about unintended consequences of public reporting. Specifically, the Society for Cardiovascular Angiography and Interventions (SCAI) released a statement last year suggesting changes like transitioning from procedure- to disease-based reporting and de-emphasizing risk-adjusted mortality as a primary metric.
But things seem to be a standstill. Presenting his team's findings in a poster session this week at the American Heart Association 2017 Scientific Sessions, Daniel Blumenthal, MD, MBA (Massachusetts General Hospital, Boston, MA), said that of 456 interventional cardiologists from New York and Massachusetts surveyed between November 2016 and February 2017, 38% said they had often or sometimes been pressured by colleagues to avoid an indicated PCI due to concern that the patient is at too high of a mortality risk. Almost two-thirds said that, on at least two occasions, they did not perform PCI due to a concern over a bad outcome affecting either their own or their institution's publicly reported outcomes.
Additionally, all but 5% of respondents said they believe that interventional cardiologists in their states avoid certain PCIs due to public reporting concerns, and 52% said they think that interventional cardiologists and hospitals in their states knowingly code their PCI patients to suggest they have more comorbidities than they do. Lastly, 81% said they know at least something about the risk-adjustment methods used to calculate mortality and other outcomes in PCI reporting programs, but 74% have little or no trust in these methods.
Better Education Needed
Blumenthal told TCTMD that some of their results surprised him. "I did not expect to find that the majority, or that as many interventional cardiologists as we found, actually believed that they really understood risk adjustment," he said.
One of the potential ways in which those who manage public reporting systems could reduce the negative consequences associated with these programs is to better educate interventional cardiologists, Blumenthal observed. Acknowledging that the survey findings are subjective, in that respondents were asked to assess their own knowledge, this means that current "efforts to actually better educate interventionalists about how public reporting works and how risk adjustment occurs may have limited benefits in terms of their ability to reduce the unintended consequences," he said.
However, there are other policy tools available to physicians. For example, Blumenthal explained, Massachusetts has a post hoc palliative exemption for public PCI reporting in some patients, but it "is not really a sturdy system on which interventional cardiologists can kind of hang their hats and say, 'I'm confident that this is going to be a palliative exemption and so I'm going to move forward with this procedure.' Frankly, the palliative exemption may only be for people who are so sick that it may not make a difference for a cohort of people who are really high-risk and don't necessarily qualify for that palliative intervention but still may be avoided under this current system."
He called for "more comprehensive mechanisms in Massachusetts potentially, or even nationally, that focus on helping interventional cardiologists to feel better supported [and] less penalized for performing cases which have a high likelihood of actually yielding a true mortality benefit." This should be a "collaborative effort" between national societies, clinicians, and government, according to Blumenthal.
[This] gets to the very core of human psychology: what motivates us and the forces that make us anxious. Daniel Blumenthal
This whole issue "gets to the very core of human psychology: what motivates us and the forces that make us anxious," he observed. "Human nature indicates that we are going to try to do things to defend ourselves when [we] have a conflict [between] doing something that's the right thing to do for somebody else and doing something that could potentially lead to harm . . . to your own person or to the institution that you work for. It's a really challenging position to put a physician in. I understand the rationale for it, but we now have a great deal of evidence that suggests that unintended consequences are a real problem for public reporting systems in that they have real consequences for patients in terms of lives lost."
Come Forward With Specific Recommendations
Commenting for TCTMD, Edward Hannan, PhD (State University of New York, Albany), who is responsible for analyzing the New York data and compiling the quarterly reports sent to hospitals, said he was stunned by the proportion of respondents who believe upcoding is prevalent throughout their institutions. "We have a pretty thorough auditing process," he said. "It doesn't audit everything because we don't have the resources to do that, but we feel that we do a pretty good job of catching upcoding of comorbidities."
The survey findings make it obvious that interventional cardiologists "are very dissatisfied" with public reporting, Hannan commented, noting that surgeons seem to no longer "have these surveys or complain about the process."
In New York, Hannan said, the health department "entertain[s] recommendations from interventional cardiologists . . . in terms of high-risk cases to exclude for public reporting purposes, and we do have two types of high-risk cases that are currently excluded—refractory shock and anoxic brain injury." While interventional cardiologists have made the case to also exclude patients with nonrefractory shock and others in the past, the cardiac advisory committee has not voted to support this yet.
Better education of physicians in states with public reporting could certainly be an answer, Hannan said. "It's shocking that so many [respondents] don't trust the risk-adjustment methods, because these are the methods that are used for other kinds of patients [as well]." He noted that New York State did hold an educational forum "many years ago, and there has been talk about doing it again."
It's shocking that so many [respondents] don't trust the risk adjustment methods because these are the methods that are used for other kinds of patients [as well]. Edward Hannan
"It probably would help to have a session in which cardiologists from across the state are invited to voice their concerns and hear more about the process," Hannan continued. "It is interesting that over the years cardiologists from New York State who have been on the cardiac advisory committee and are privy to the way things are done, in my opinion, have been supportive of what has been done and supportive of public reporting as far as I can tell. So that speaks to educational efforts possibly having some fruits."
He also said that there may be a shift in the way reporting is done—examining diseases rather than procedures. "New York is on the verge of putting out its first public report for [acute] MI patients, which . . . would get at whether or not hospitals are avoiding high-risk cases," according to Hannan.
If interventional cardiologists who practice in states with public reporting want to see further change to their state's system, they need to come forward with specific recommendations for what they would like to see and, in many cases, to keep the dialogue going, he suggested. However, "it's probably unwise to take a stance that there shouldn't be public reporting for PCI," Hannan cautioned.
Acknowledging that many have already come forward with alternative ideas, Hannan said some have been conflicting. "They need to come up with a very consistent set of recommendations and make a case for why those recommendations should supersede what is being done now," he concluded. "As far as New York is concerned, what they need to do is to be persuasive to the clinicians on the advisory committee of the state health department."

Yael L. Maxwell is Senior Medical Journalist for TCTMD and Section Editor of TCTMD's Fellows Forum. She served as the inaugural…
Read Full Bio
Sources
Blumenthal DM. Interventional cardiologists' knowledge, attitudes, and beliefs about public reporting of percutaneous coronary intervention: a survey of interventional cardiologists in Massachusetts and New York. Presented at: American Heart Association 2017 Scientific Sessions. November 13, 2017. Anaheim, CA.
Disclosures
The study was funded by an institutional research grant from Abiomed.
Blumenthal reports receiving research funding through the John S. LaDue Memorial Fellowship at Harvard Medical School.
Hannan reports no relevant conflicts of interest.