Taking Your First Steps Into the World of Scientific Research: Five Tips
For a young researcher, starting out can feel daunting. Finding your passion, and the right mentor, can help.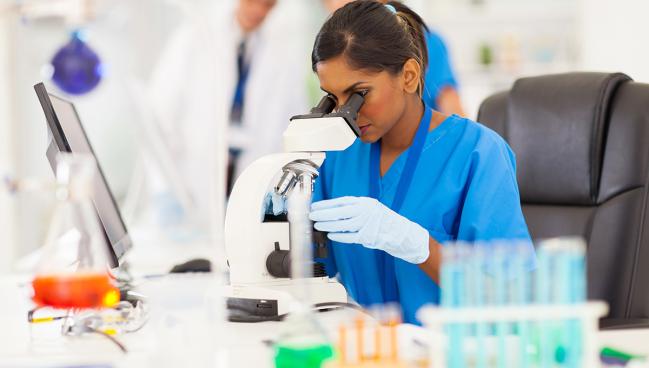 Research is an important part of a career in academic cardiology, but starting out in research may seem daunting, since it comes with a lot of responsibility and the work might not seem blatantly beneficial until you've had years of experience. Research-related tasks require time, passion, and continuous hard work. So where and how do you start? I realized very early on in my research journey to place emphasis not just on the scientific research itself, but on mentorship, evolution, and most importantly teamwork. I am still learning how to walk in the scientific world and it's not easy. But here is what I've come to find important to consider before you embark, with the goal of finding a solid and persistent path towards a successful career:
Have passion and drive
Any research project requires many hours of work and commitment, so find something you are passionate about. It doesn't need to be tied to one niche subspecialty, but rather can be in an area in which you want to lose yourself. It may be hard to know exactly what you want to do before you start, so take the time to reassess once you've been at it for a little while. Without passion, your work will likely become draining and wearying.  
Don't just choose a supervisor, select a mentor
It all starts with finding a mentor, but don't make the mistake of choosing the first one who comes along. Pick one with whom you have chemistry. They should listen to your goals and help you find work that's in line with your passions. This is key to a good and continuous partnership and should ensure individual development and support in achieving your own goals.
Temper your expectations
When you go into a research project, be realistic about what you expect to achieve. It's important to make these assessments before you even begin and in collaboration with your mentor. While it is okay to have certain demands, if your expectations are not aligned between your mentor and yourself, you will end up disappointing each other and the project will likely stall.
Remember that patience is a virtue!
On top of passion, research requires patience, hard work, and time. You won't know how to do it all from the beginning because you are entering a world full of experts who have spent years developing their knowledge. Stay humble. Learn the basics from your mentor and other research fellows. You need a solid knowledge base to develop fundamental scientific skills that will drive meaningful research.
Work as part of a team
You cannot do a research project alone. You need mentors and other fellows around to guide, assist, and share the workload. Don't be afraid to ask for assistance. In fact, go out of your way to find it, especially when it comes to crunching numbers and statistics, reviewing manuscripts, and asking the relevant scientific questions.
It is a challenging road ahead, but don't be afraid to approach it. It may seem like an overwhelming and impossible job to start a research project. However, if you have the right people around you, passion and drive for the endeavor, and a mindset for hard work, the path will become much smoother. Always remember to stay curious and eager to learn, because this is how you evolve not only as a scientific researcher but also as a human being.
As a complement to this blog post, Jasmine Melissa Madsen sat down with TCTMD and her research mentor Jacob Lønborg, MD, PhD. Watch their interview here.

Jasmine Melissa Madsen, MD, is a PhD fellow at Rigshospitalet, Copenhagen University Hospital, Denmark. She earned her medical degree at…
Read Full Bio