For TAVI Patients With CAD, Lifetime Management Is Key: EAPCI
A new consensus statement provides some direction on the timing of PCI and TAVI and best valve type in different settings.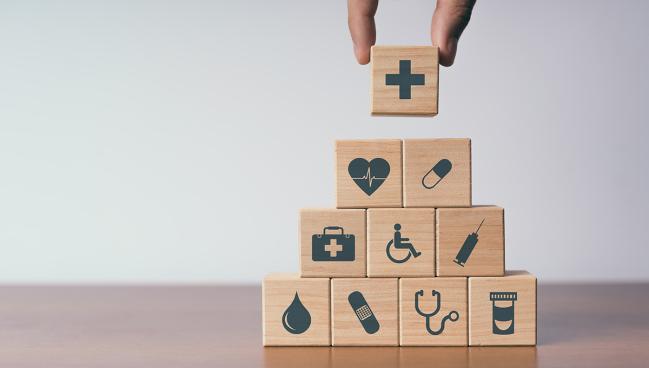 When it comes diagnosing, managing, and treating TAVI-eligible patients with significant coronary artery disease, an area with limited clinical trial data, a new consensus statement is helping to provide some direction and reminding physicians of the importance of lifetime management.
Drafted by the European Association for Percutaneous Cardiovascular Interventions (EAPCI), in collaboration with the European Society of Cardiology Working Group on Cardiovascular Surgery, the consensus statement offers suggestions on the optimal timing of PCI relative to TAVI, the best type of transcatheter heart valve to ensure future coronary access, and various "tips and tricks" for accessing the coronary arteries after TAVI with different valves. 
Giuseppe Tarantini, MD, PhD (University of Padova, Italy), who headed up the writing group, said that there is evidence to support CABG at the time of surgical aortic valve replacement as the gold standard treatment in patients with concomitant significant CAD who are eligible for surgery. However, far less is known about the diagnosis and management of significant CAD in patients undergoing TAVI, including the optimal timing of revascularization, said Tarantini.
"In the absence of randomized trials and robust evidence related to how to deal with coronary artery disease plus aortic stenosis, this is the place of the consensus document: to try to fill the gap in the evidence," Tarantini told TCTMD. "We know that practice tends to run faster compared with guidelines, faster compared with trials and research."
The prevalence of CAD in patients with symptomatic severe aortic stenosis undergoing TAVI ranges in the randomized trials and real-world registries. In the low-risk TAVI trials, for example, the prevalence of CAD was approximately 15% and 25% in the Evolut Low-Risk and Partner 3 randomized trials, respectively. At the other end of the spectrum, the prevalence of CAD was approximately 80% in the CoreValve Extreme Risk study. In the Society of Thoracic Surgeons/American College of Cardiology TVT Registry, as well as the German TAVI registry, the prevalence of CAD among all TAVI-treated patients was a little more than 60%.   
Prevalence is so variable because the age of the patient population varies, but also because of the heterogenous definition of significant CAD across studies, said Tarantini. For example, a history of MI or prior coronary revascularization is sometimes enough to classify a patient as having CAD, whereas other studies and registries might use a higher threshold. In the new consensus statement, Tarantini said they are concerned with patients with "two active, ongoing problems," specifically symptomatic severe aortic stenosis and significant CAD that require intervention.
Optimal Timing of PCI
As part of the consensus statement, which was published this week in EuroIntervention, the experts say that invasive coronary angiography remains the current standard for diagnosing CAD, deferring to the clinical guidelines on valvular heart disease that recommend decisions on revascularization be based on the angiographic degree of disease severity. Where angiography reveals intermediate CAD severity, invasive physiological and imaging assessments of CAD can be performed, although the authors state that more data are warranted on the value invasive physiological assessments in patients with severe aortic stenosis.
They also suggest that noninvasive CAD assessments with CT, potentially in combination with fractional flow reserve (FFR), may offer some advantages in "time, cost, and risk, and may become an alternative first-line screening strategy in selected subsets of [aortic stenosis] patients." The assessment of CAD before TAVI with CT might be considered in younger patients with a low cardiovascular risk profile, for example.
In terms of when to perform PCI, though, the writing group acknowledges there are lots of questions about the best course of action. Should PCI be pursued in every case? Should it be performed before, during, or after TAVI? Should operators aim for complete revascularization?
To TCTMD, Tarantini said PCI before TAVI is strongly encouraged in patients with severe CAD, which is defined as coronary artery stenosis > 70% or > 50% in the left main artery, only in proximal segments, particularly if the patient presents with ACS, symptoms of angina, or subocclusive disease (ie, > 90% diameter stenosis). However, the timing of PCI with respect to TAVI should be based on the patient's clinical presentation, anatomical characteristics, and coronary lesion complexity. PCI before TAVI eliminates the problem of coronary access, but there are risks of hemodynamic instability due to aortic stenosis. Right now, there is limited evidence to support routine PCI prior to TAVI in asymptomatic patients, but if PCI is performed, a separate, staged procedure is preferable.  
PCI after TAVI has its own pros and cons (more reliable FFR assessment, lower risk of hemodynamic instability, and less contrast use, but more technically challenging cases), but Tarantini said that if this is way operators choose to proceed, they need to keep the revascularization at the forefront of their thinking when implanting the transcatheter heart valve.
Everything should be aimed at preserving easy coronary access. Giuseppe Tarantini
"If PCI is planned after TAVI because you think the main reason for the admission is the due to the severity of aortic valve disease, you need to think twice about the type of prothesis you choose," said Tarantini. "It's in favor of a low-frame versus high-frame [device] and you need to take care with your implantation technique. You need to ensure commissural alignment to permit access with a catheter through the struts of the valve. Everything should be aimed at preserving easy coronary access."
The balloon-expandable Sapien 3 and Ultra devices (Edwards Lifesciences) have a low stent-frame height with a row of open cells and an intra-annular leaflet position. The stent frame of Evolut R, Pro, and Pro+ (Medtronic) extends beyond the coronary ostia, but coronary access can be achieved in most cases through the diamond-shaped prosthesis frame cells. Acurate neo and neo2 (Boston Scientific) have a relatively larger post height, but these devices have an open-cell architecture in the frame's upper section to facilitate coronary access. Portico and Navitor (Abbott) also have a tall frame height but open-cell design.
If a tall-frame valve is selected for a patient expected to later undergo PCI, commissural alignment should always be pursued, say the experts. Aside from the JenaValve and J-valve (JenaValve Technology), which have a unique locator to align the valve with the native cusps, commissural alignment is approximate and requires specific preprocedural planning with CT and different procedural skills. Commissural alignment is also critical for future redo TAVI procedures.
More Data to Come
In their review, Tarantini and colleagues point out that 2% of all patients will require invasive angiography and/or PCI in the first year after TAVI, a percentage that increases as patients age. Coronary access after TAVI will only become increasingly more common, as lower-risk patients eligible for the procedure are younger and have longer life expectancies where they may go on to develop significant CAD.
"These patients might end up in a different hospital for a primary PCI," said Tarantini. "You need to think in advance to avoid complicating too much the need for future coronary procedures."
There are ongoing trials that will hopefully illuminate the field in terms of timing, though, including the 900-patient TAVI PCI trial randomizing patients to FFR-guided PCI 1-45 days before or after implantation with a balloon-expandable Sapien 3 valve. The COMPLETE TAVR trial is also underway, a study with 4,000 patients with severe CAD randomized to staged, complete revascularization after TAVI with a balloon-expandable valve versus medical therapy.
In terms of antithrombotic therapy after TAVI and/or PCI, the EAPCI writing group defer to the existing guidelines. Tarantini noted that patients with concomitant CAD and symptomatic severe aortic stenosis tend to be vulnerable for bleeding. Monotherapy with either a single antiplatelet agent or oral anticoagulant remains the preferred option. The standard treatment after TAVI is usually aspirin with oral anticoagulation only given if indicated.  

Michael O'Riordan is the Associate Managing Editor for TCTMD and a Senior Journalist. He completed his undergraduate degrees at Queen's…
Read Full Bio
Disclosures
Tarantini reports lecture fees from Medtronic, Edwards Lifesciences, Abbott Vascular, and Boston Scientific.