As US Cardiologists Mull a Biden Presidency, COVID-19 Trumps All
Some anticipate a more coordinated response to the pandemic and a change in tone under the new administration.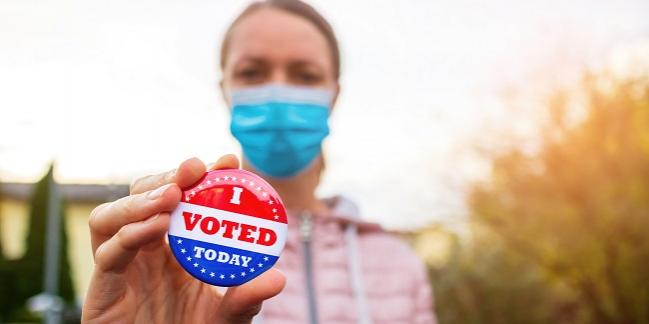 Once President-elect Joe Biden assumes office in January 2021, there will likely be a more focused approach to tackling the COVID-19 pandemic than has been seen under President Donald Trump, some cardiologists interviewed by TCTMD predict. But what else the United States can expect out of the next 4 years is anybody's guess.
Though the practice of cardiology—and medicine in general—is typically not affected much by a change in presidential administration, this time is different, according to Michael Savage, MD (Thomas Jefferson University Hospital, Philadelphia).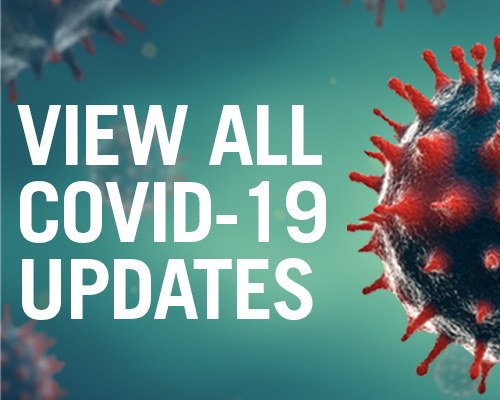 "The big three issues are: the pandemic, the pandemic, and the pandemic," he told TCTMD. As of Friday, the country is seeing more than 160,000 new COVID-19 cases per day, hospitals are filling back up, and states have started reinstating restrictions aimed at mitigating the virus' spread.
Savage, a member of the communications committee of the Society for Cardiovascular Angiography and Interventions (SCAI), and others asked to comment on the impact of Biden's win anticipated that, once he takes over, the new president will ramp up efforts to combat COVID-19, a belief supported by Biden's announcement of the formation of his Transition COVID-19 Advisory Board.
"I think that it's pretty well recognized that there's been a downplaying and a denial and a lack of taking on decisive action to try and take the steps that the public health officials have recommended to deal with COVID-19, and I think we're paying the price for this now as most centers are seeing an uptick in patients being hospitalized," said Savage, who described himself as politically independent. "I think this is going to have a dramatic impact on all of medicine, all of society . . . over the next several months."
From a cardiology perspective, the pandemic has had a major impact, Savage said, pointing to the stoppage of elective procedures early on and increased fear among patients with acute cardiovascular issues like MI that led them to delay or forgo a trip to the hospital. Outcomes have suffered as a result.
"The big overwhelming issue that we have to get on top of in this country is to get control of the pandemic in a way that doesn't overwhelm the healthcare system and do it in a fashion that is safe and the country doesn't have to go back into full lockdown," Savage said.
The idea of a national lockdown lasting 4 to 6 weeks to control the pandemic was proposed this week by one of Biden's COVID-19 advisors, Michael Osterholm, PhD (University of Minnesota, Minneapolis).
Such a move would be divisive and cause chaos across the country, Timothy Henry, MD (The Christ Hospital, Cincinnati, OH), president-elect of SCAI, told TCTMD. Like Savage, he noted that lockdowns early in the pandemic were accompanied by increased fear that kept patients from coming to the hospital for acute emergencies and disruption of the normal systems of care, resulting in greater MI-related mortality, for instance.
I'm hopeful that the biggest impact will be to restore public confidence in science, clinical research, and doctors. Ann Marie Navar
Juan Granada, MD, president and CEO of the Cardiovascular Research Foundation (publisher of TCTMD), said he hopes to see a significant shift in how COVID-19 is handled under Biden. "If I were the president, I would put COVID as number one, number two, and number three, and then once the crisis is over start talking about the rest, because the most important thing is for the country to get out of this COVID crisis as soon as possible, in an intelligent way," he said.
Robert Yeh, MD (Beth Israel Deaconess Medical Center, Boston, MA), agreed. "My hope is that [Biden] puts forward the voices of scientists knowledgeable in the field and helps to create a coherent policy with clear messaging based on the most up-to-date information, something sorely lacking up until now," he told TCTMD by email. "The pandemic has also cast a bright light on underlying health disparities across socioeconomic and racial lines. I'm hopeful that policies aimed at addressing these disparities will be important priorities during the next administration."
Fate of Obamacare
Beyond COVID-19-related issues, several cardiologists pointed out that the Affordable Care Act (ACA) is likely to remain largely intact under the watch of Joe Biden, who was vice president when Barack Obama signed it into law. Biden's campaign website states that he will protect the law and build on it.
Republicans have been trying to dismantle the law for the past decade, and Trump has supported those efforts during his term. The law is currently undergoing its latest challenge in front of the US Supreme Court.
"If parts of the Affordable Care Act are deemed unconstitutional, we could ironically see a growth in uninsured patients in the early months of President-elect Biden's presidency," said Yeh. "It may be that the imprints that Trump has made on the Supreme Court end up having the more significant ramifications for the practice of medicine than Biden's election."
But NPR reports that it's looking like the ACA will survive its latest vetting by the Supreme Court, and that's a good thing during the ongoing pandemic, Savage said. "One can argue the pluses or minuses of Obamacare, but I think the last thing we need is millions of people to not have health insurance at a time like this."
I feel that over the last 4 years we have mistreated a lot of people that feel they are not welcome because they're different, because they have different religions or social background. Juan Granada
Granada also said the ACA is likely to remain unchanged under Biden, commenting: "Healthcare is a human right, and I think that as a country we need to make an effort to try to help those that cannot really have universal access to healthcare. And instead of completely killing some level of progress, what the subsequent government should do is try to see and analyze with data what is working, what isn't working, what makes sense, what doesn't make sense, and actually try to improve it.
"But I don't really think that these drastic 360-degree changes of killing what the previous administration did completely and restarting all over again are helping the country," Granada continued. "I really think when you go to public hospitals and you see what Obamacare, the ACA, has done for people that need it, you see that it's working, with limitations and challenges. But it's helping a specific population that is in need, and we need to be sensitive about it."
Over the next 4 years, Granada predicted, "other than maintaining the same path that we have in healthcare, I don't really think it's going to change."
Restoring Trust in Science and Medicine
Ann Marie Navar, MD, PhD (UT Southwestern Medical Center, Dallas, TX), looked ahead to the next 4 years with optimism about how the medical and scientific communities would be treated. "I'm hopeful that the biggest impact will be to restore public confidence in science, clinical research, and doctors. We've been maligned by the current administration and the consequences are far-reaching. Having a leader that respects scientists and supports research, and can model that for the rest of the country, is far more important than any individual policy or budget line item," she said by email.
For Manesh Patel, MD (Duke University Medical Center, Durham, NC), there's also reason to be optimistic: "My hope is that there will be continued focus on science with support both for the National Institutes of Health [and also a] focus on cardiovascular innovations that help [in the] care of the vulnerable populations at the highest risk."
Moreover, Patel said in an email, "currently there is a great need for our patients and physicians to work to gain the trust to ensure evidence-based medicine is driving our care. I am hopeful that the FDA, with industry partnerships, will continue with some of the lessons learned in COVID times. I can say that our innovation around engaging people in care and research has been tremendous and needs to continue."
Yeh had a similar message. The practice of medicine is not usually influenced by a change in presidential administration, but one area that can be greatly affected is public research funding, he said. "But even though there were concerns that NIH funding would be cut severely under Trump, that actually hasn't happened," he noted. "I do expect and hope that a Biden administration would continue to strengthen funding for biomedical science."
Navar also held out hope that under a Biden presidency the country would start to focus more broadly on health and wellness. "We know that combating disease goes beyond treating blood pressure or cholesterol; we need to tackle societal inequalities by ensuring access to healthcare, education, and healthy foods for all, creating safe communities, safeguarding our planet and ecosystem, and addressing systemic racism," she said. "All of these have huge implications for health."
Even though there were concerns that NIH funding would be cut severely under Trump, that actually hasn't happened. I do expect and hope that a Biden administration would continue to strengthen funding for biomedical science.Robert Yeh
There also is likely to be a shift in the tone of the discussion around immigration and diversity, Granada said. "I see the United States as the most successful innovation and start-up in human history," he said. "As it happens in innovation, you try to recruit the best people that you can to work in your company. The US has been able to recruit throughout centuries the best people around the world. And I really think that's what makes the US special—the diversity, the fact that you actually have people with different mindsets, with different ideas, with different visions for the future, educated in places that push people to grow and to think differently and to create amazing things."
The last 4 years, he continued, "prevented, in a way, that American philosophy of equality and the opportunity for people to come from abroad to really fulfill their dreams in the US. . . . I'm not really saying that the Republicans did that specifically the last 4 years, but it felt that way. It felt that it was more difficult for certain people to come to the country to get their legal status figured out so they could come to this country and fulfill their dreams."
Under a Biden presidency, that will probably change, Granada said. "It's not only the change in policies, but also the change in tone. It's about feeling welcomed. . . . I feel that over the last 4 years we have mistreated a lot of people that feel they are not welcome because they're different, because they have different religions or social background."
Above the Political Battles
Several cardiologists pointed out that any discussion of policy has to acknowledge the political gridlock that would occur if Republicans maintain control of the US Senate (the balance will ultimately be decided by two runoff elections in Georgia). Without a Democrat-led Senate, Biden would have a tough time pushing through his agenda.
"I do also think that Biden's team will need to be cautious when implementing more progressive agenda items to not alienate and potentially empower GOP challengers in the midterms," Navar said. "Many of the policies supported by Democrats, even the most progressive Democrats, are broadly popular—such as universal access to healthcare. We can't let the GOP paint these efforts as 'socialist' or 'far left.'"
While the final configuration of Congress remains up in the air, Granada said he is optimistic. "Regardless of the party that is leading, normality is extremely important. And listening to facts, to data, to science to essentially direct the future of healthcare in this country, I really think is key. Because it's difficult to make decisions in a country like the United States without paying close attention to the data," he said. "I hope for the next 4 years we're going to have a change in that attitude."
Henry bemoaned the divisiveness that exists in American politics, saying that it's unlikely to get better once Biden takes office. "I think that the division between the two parties is unhealthy for medicine and we get stuck between them," he said, expressing his support for term limits. "The division in politics hinders our ability to make healthcare better."
It's possible that polarization within politics is behind why several cardiologists declined to comment for this story, citing either a desire to keep out of political discussions or a directive to stay away from politics by their institution.
I think that the division between the two parties is unhealthy for medicine and we get stuck between them. Timothy Henry
The political discord might even get worse over the next 4 years, Henry argued, as the continuing Democrat-Republican headbutting gets compounded by the struggle between moderate and progressive Democrats over pursuit of single payer, "Medicare for all" insurance coverage.
For that reason, it's hard to predict what's going to happen over the next 4 years, Henry said. But the focus for physicians moving forward, he stressed, should not be on politics but on building systems that provide the best care possible and "doing that for everyone regardless of who they are and where they are. I think building systems that provide more standardized care makes people better—that's what I've spent my life trying to do."
In an emailed statement, American College of Cardiology President Athena Poppas, MD (Lifespan Cardiovascular Institute and Brown University, Providence, RI), also sought to elevate the discussion above politics. "Cardiovascular disease doesn't discriminate based on political party. As such, the American College of Cardiology has a long history of working with each presidential administration and members of Congress on both sides of the aisle to advance health policy solutions that are best for cardiovascular patients and clinicians. We congratulate the newest members of Congress, as well as President-elect Joe Biden and Vice President-elect Kamala Harris, and look forward to working with both the next Congress and the Biden administration to optimize cardiovascular care and improve the lives of all Americans living with or at risk of heart disease."

Todd Neale is the Associate News Editor for TCTMD and a Senior Medical Journalist. He got his start in journalism at …
Read Full Bio