USPSTF Releases Draft Recommendations on ECG Screening for CVD, A-fib
The group seems poised to maintain its 2012 stance against screening for CVD in low-risk adults.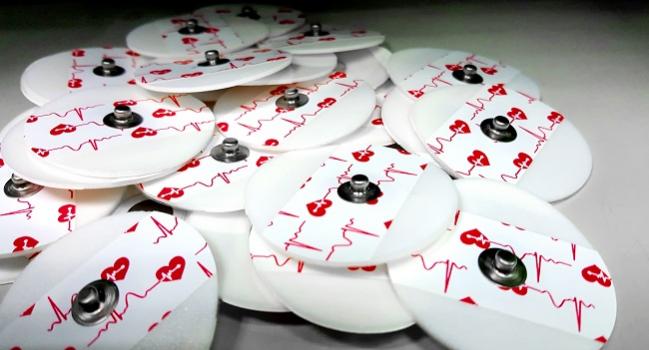 If finalized, draft recommendations from the US Preventive Services Task Force (USPSTF) would maintain the 2012 advice to avoid using ECG to regularly screen for cardiovascular disease in low-risk adults, with the group saying that evidence remains insufficient to make a determination about routine screening in higher-risk adults.
And in a separate draft document, the USPSTF says evidence also is inadequate to draw conclusions about the utility of ECG screening for A-fib in asymptomatic, older adults.
The drafts, with accompanying evidence reviews, were released on December 19 and are open for public comments until January 22, 2018.
Screening for CVD
In 2012, the USPSTF recommended against screening for coronary heart disease with ECG in adults with no symptoms of and a low risk for cardiovascular disease, and said there was insufficient evidence to address the issue in those with intermediate or high risk.
After an updated evidence review, the group maintained those recommendations.
"Based on the epidemiology and natural history of CVD, and established treatment strategies based on risk stratification, it is unlikely that the benefits of screening with resting or exercise ECG in asymptomatic adults at low risk of CVD events are greater than small," the USPSTF says, noting that there is adequate evidence that screening in this group results in "harms that are at least small and may be moderate." Those include unnecessary invasive procedures, overtreatment, and labeling.
Looking at the balance of risks and benefits, they conclude "with moderate certainty that the potential harms of screening with resting or exercise ECG to prevent CVD events equal or exceed the potential benefits in asymptomatic adults at low risk of CVD events."
For adults with intermediate or high risk for CVD, even though the evidence is insufficient to make a conclusion about routine screening, the USPSTF says it could be considered in certain groups: "For persons in certain occupations, such as pilots and operators of heavy equipment, for whom sudden incapacitation or death may endanger the safety of others, considerations other than the health benefit to the patient may influence the decision to screen with ECG to prevent CVD events."
Screening for A-fib
The recommendations regarding ECG screening for A-fib in adults 65 and older without symptoms of the arrhythmia are new.
There is not enough evidence, the USPSTF says, to balance the benefits and harms of the approach. Small-to-moderate harms associated with using ECG to screen for A-fib include misdiagnosis, additional testing, invasive procedures, and overtreatment, they say.
"Randomized trials enrolling asymptomatic persons that directly compare screening with usual care and that assess both health outcomes and harms are needed to understand the balance of benefits and harms of screening for atrial fibrillation," according to the draft recommendations. "Other research needs include understanding the relative benefits of opportunistic versus systematic screening and how to best optimize the accuracy of ECG interpretation."
And while the evidence review was focused on ECG screening, the group says the effectiveness of other screening strategies—namely, pulse palpation and newer technologies capable of assessing pulse and rhythm—should be evaluated.
The USPSTF notes that some ongoing trials—including STROKESTOP, SCREEN-AF, IDEAL-MD, and D2AF—will help address some of those questions.

Todd Neale is the Associate News Editor for TCTMD and a Senior Medical Journalist. He got his start in journalism at …
Read Full Bio