Vitamin D for CV Risk? Think Twice, Meta-analysis Confirms
Physicians should "think twice" before prescribing extra vitamin D, the lead author suggests.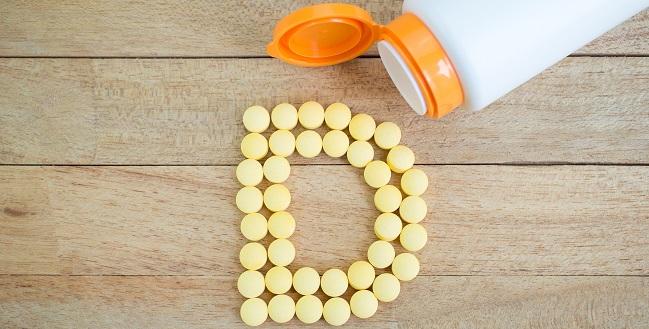 Vitamin D is no better than placebo when it comes to reducing the risk of MACE as a whole or the individual endpoints of MI, stroke, CVD mortality, and all-cause mortality, a meta-analysis of randomized controlled trials has confirmed.
Speaking to TCTMD, lead author Mahmoud Barbarawi, MD (Hurley Medical Center, Michigan State University, Flint), recommended that physicians now "think twice before prescribing these medicines to patients to prevent cardiovascular disease," as vitamin D won't protect them.
Physicians and researchers following recent vitamin D studies won't be shocked by these conclusions. In early 2017, the Vitamin D Assessment Study (VDAS) found that a monthly high dose of vitamin D (100,000 IU) had no benefit when it came to CVD protection. Less than a year ago, the large-scale, National Institutes of Health-sponsored VITAL study showed that taking added vitamin D did not prevent MACE.
But this news may not yet be trickling down to patients, Barbarawi pointed out.
Based on numerous observational studies that indicated low vitamin D levels are associated with a higher risk of CVD, a market in these supplements has ballooned over the past decade, with manufacturers touting the notion that increasing intake of vitamin D reduces the risk of CVD.
The new meta-analysis, published online in JAMA Cardiology, adds weight to the conclusion that increased consumption of vitamin D has no such salutary effects.  
No Vitamin D Impact
Barbarawi and colleagues analyzed the results of 21 RCTs that included 83,291 patients (mean age 65.8 years; 74.4% women) who received either vitamin D supplements or placebo for at least 1 year. In all, there were 6,243 instances of MACE, the primary endpoint.
People who consumed extra vitamin D were just as likely as those who took a placebo to experience MACE (RR 1.0; 95% CI 0.95-1.06). The same pattern held for MI (RR 1.00; 95% CI 0.93-1.08), stroke/cerebrovascular accident (RR 1.06; 95%CI 0.98-1.15), cardiovascular mortality (RR 0.98; 95% CI 0.90-1.07), and all-cause mortality (RR 0.97; 95%CI 0.93-1.02).
We need more large trials focused on cardiovascular disease as a primary endpoint. Mahmoud Barbarawi
One limitation of the meta-analysis, its authors note, is that only four of the 21 studies actually set out to measure the connection between vitamin D supplements and CVD. Most of the studies addressed the impact of vitamin D on other conditions, such as fractures or osteoporosis, as their primary endpoint.
Of the studies explicitly focused on cardiovascular conditions, one was the VDAS study and three were other RCTs published in the last 3 years. All were consistent in showing that vitamin D supplementation has no positive impact on reducing MACE or CVD.
Despite the large size of the meta-analysis, Barbarawi feels that more work remains to be done. "We need more large trials focused on cardiovascular disease as a primary endpoint," he said. Then it might be possible to stratify results by age and ethnicity.
"Additional trials of higher-dose vitamin D supplementation, perhaps targeting members of older age groups and with attention to other CVD endpoints such as heart failure, are of interest," the investigators conclude.

Marcus A. Banks is the 2019 recipient of the Jason Kahn Fellowship in Medical Journalism. He is currently a master's…
Read Full Bio
Disclosures
Barbarawi reports no relevant conflicts of interest.