Women With Acute MI Fare Worse Than Men After PCI or CABG
In a contemporary cohort, women were more likely to die in the hospital and had more complications and longer stays.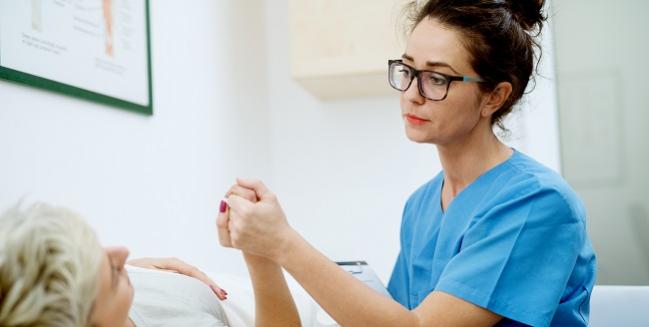 Women with acute MI have poorer outcomes than men across the board after being referred for PCI or CABG, a contemporary nationwide analysis suggests.
According to senior author Mohamad Alkhouli MD (Mayo Clinic School of Medicine, Rochester, MN), the reasons for the differences remain unclear, perhaps because attempts to address them have tried to start from the middle instead of the beginning.
"We have to take a step back and design multistep studies to look at the disease pathophysiology, prevalence, incidence, detection, and referral for treatment . . . to give us a full picture about which angle we need to tackle to remove these inequalities or disparities," he said. "We have the same issue when you talk about racial disparity. Everybody talks about the end product, but nobody talks about: where do we start, and how do we start, to fully address this?"
Based on data from the Nationwide Inpatient Sample, Alkhouli along with lead author Madeline K. Mahowald, MD (Mayo Clinic School of Medicine), and Fahad Alqahtani, MD (University of Kentucky, Lexington), found that women with acute MI not only had greater in-hospital mortality after either PCI or CABG, they also experienced more complications, had longer hospital stays, and were less likely to be discharged home compared with a propensity-matched group of men.
The study was published online July 13, 2020, ahead of print in the American Journal of Cardiology.
More In-Hospital Deaths and Complications
In the study of 3,603,142 acute MI patients who underwent revascularization from 2003 through 2016, 33% were women. Compared with men, women were an average of 5 years older and had significantly more comorbidities including diabetes, hypertension, congestive heart failure, and chronic kidney and lung disease.
In the PCI group, more women had cardiogenic shock, but they were less likely than men to have multivessel procedures, receive mechanical circulatory support, or undergo atherectomy.
In the CABG group, women again had significantly more comorbidities and cardiogenic shock. They also were more likely to undergo concomitant valve surgery and less likely to receive mechanical circulatory support.
After propensity-score matching, in-hospital death following CABG occurred in 4.3% of men versus 5.7% of women (P < 0.001). Similarly, after PCI, in-hospital mortality was 6.6% among men and 7.6% in women (P < 0.001). Stroke and acute kidney injury occurred were more common among women than men after either type of revascularization. Following PCI, more women than men also experienced vascular complications and needed blood transfusions. While 73.2% of men were discharged home after PCI, the number was only 63.3% for women (P < 0.001).
Alkhouli and colleagues note that the in-hospital mortality disparity between men and women, despite rigorous propensity-score matching, has been shown after revascularization for other indications as well. Some possible drivers include later time to presentation and less recognition of ACS in women, differences in anatomy and technique, and occurrence of serious bleeding or vascular complications. Importantly, they add that there may also be more other unknown variables that contribute to poorer outcomes in women "whose impact is unrecognized or that are simply not easy to measure."
To TCTMD, Alkhouli said the search for reasons behind these disparities in acute MI treatment requires much more focused work.
"This study is just a small piece of a bigger slice of this pie, and [it] has to be approached in a holistic way. Otherwise we will still have gaps," he noted. "If we are to tackle this, we really have to find a way of studying all levels of the disease in women from the beginning. Are we not detecting the disease enough in women? Are we not referring enough? If so, why are we not referring enough? Why are they having more complications? These are all things that we still don't know and still don't have the answers we need."

Disclosures
None of the authors report any relevant conflicts of interest.