Women With Early Menopause See Higher Heart Failure, AF Risks
The findings underscore the need to ask female cardiology patients for their full reproductive history, says Sadiya Khan.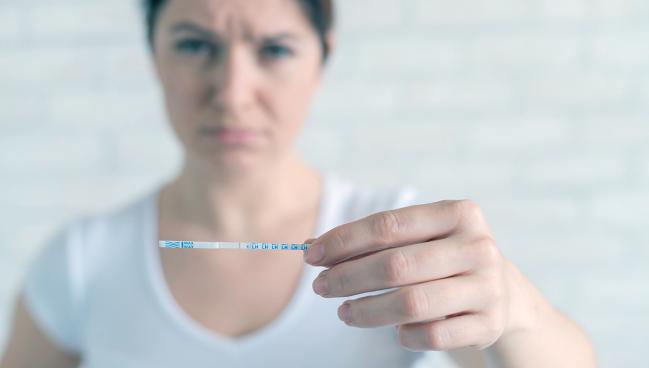 Early onset of menopause may be linked with increased risk of both heart failure and atrial fibrillation (AF), according to new Korean data.
"The misconception that heart disease primarily affects men has meant that sex-specific risk factors have been largely ignored," said senior author Ga Eun Nam, MD (Korea University College of Medicine, Seoul, Republic of Korea), in a press release. "Evidence is accumulating that undergoing menopause before the age of 40 may increase the likelihood of heart disease later in life. Our study indicates that reproductive history should be routinely considered in addition to traditional risk factors such as smoking when evaluating the future likelihood of heart failure and atrial fibrillation."
Prior data has shown a direct association between premature menopause—defined as natural or surgical menopause before age 40—and ASCVD risk as well as coronary heart disease, stroke-related mortality, and all-cause mortality.
Commenting on the findings, Sadiya Khan, MD (Northwestern University Feinberg School of Medicine, Chicago, IL), agreed it's "important to have objective data to confirm the relationship between premature menopause, risk of heart failure, and atrial fibrillation.
"This study," she told TCTMD, "highlights the importance of targeting prevention for women who've experienced premature menopause as a red flag for more intensive screening, risk factor modification, and awareness."
Greatest Risk at Younger Than 40
For the study, published online this week in the European Heart Journal, Jean Shin, MD (Korea University College of Medicine), Nam, and colleagues included 1,401,175 postmenopausal women aged 30 years and older (mean age 60) who underwent a checkup within the Korean National Health Insurance System in 2009 and were followed through 2018.
Premature menopause had occurred in 2.0% of the population at a mean age of 36.7 years. Notably, mean triglyceride levels and the prevalence of diabetes, chronic kidney disease, and coronary heart disease were significantly higher in this cohort than in those who were older than 40 at menopause.
Over a mean follow-up of 9.1 years, new cases of heart failure and AF were reported in 3.0% and 3.2% of the overall population, respectively. Those with a history of premature menopause saw increased risks of both heart failure (HR 1.33; 95% CI 1.26-1.40) and AF (HR 1.09; 95% CI 1.02-1.16) compared with those who started menopause after age 40. The incidence rate and risk of coronary heart disease were also higher in those with premature menopause.
In a serial analysis, women who were aged 45-49, 40-44, and less than 40 years at menopause showed an inversely graded increase in risk for both heart failure and AF compared with those who were at least 50 years old at menopause (P for trends < 0.001).
Risks vs Women ≥ 50 Years at Menopause
| | | |
| --- | --- | --- |
|   | HR | 95% CI |
| Heart Failure |   |   |
|     45-49 | 1.11 | 1.08-1.13 |
|     40-44 | 1.23 | 1.19-1.28 |
|     < 40 | 1.39 | 1.31-1.47 |
| AF |   |   |
|     45-49 | 1.04 | 1.02-1.06 |
|     40-44 | 1.10 | 1.06-1.14 |
|     < 40 | 1.11 | 1.04-1.18 |

Subgroup analyses of smokers and patients with diabetes confirmed the main findings.
"Women with premature menopause should be aware that they may be more likely to develop heart failure or atrial fibrillation than their peers," Nam said. "This may be good motivation to improve lifestyle habits known to be linked with heart disease, such as quitting smoking and exercising."
Importance of Reproductive History
In an accompanying editorial, Tina Torbati, DO (Cedars-Sinai Smidt Heart Institute, Los Angeles, CA), and colleagues write that the study "adds to the growing body of evidence that a woman's reproductive history is important for assessing cardiovascular risk later in life. . . . The current study extends the prior literature by investigating a larger and broader cohort of postmenopausal women, including women with surgical and natural menopause."
They question the mechanistic role of estrogen in the relationship between menopause and cardiovascular risk. "While the menopause transition contributes to activation of the renin-angiotensin-aldosterone system as a result of estrogen loss, the current analysis controlled for hormone therapy and menopause hormone therapy suggesting the mechanism of increased risk cannot be blamed on estrogen alone," Torbati and colleagues say. "However, inflammation may mediate relations between estrogen loss and CV risk, which can predispose these women to AF and HF."
Khan said what remains unknown is whether "premature menopause really [is] just a marker of poor cardiovascular health rather than having any direct causal relationship with these outcomes."
There's likely nothing "magical" about being younger than 40 at menopause, she observed. The researchers assessment by age lends support to the notion of "dose dependent relationship where the earlier the menopause occurred the higher the risk," Khan added.
She called for future studies to help determine whether premature menopause is indeed a marker of poor cardiovascular health and hence should be considered as a risk enhancing factor that can be targeted with interventions. "If it's a marker, then the targets for intervention are not really changing the age of menopause but really optimizing cardiovascular health," Khan said.
Ultimately, Khan said she hopes the study emphasizes the importance of taking full reproductive histories of all women who come to the cardiology clinic. "I can't emphasize enough how rarely people are asked in cardiovascular clinics when did they transition to menopause," she said. "[This] really highlights the importance of collecting that reproductive history, which is important for menopause but also adverse pregnancy outcomes."
Also, Khan added, with more and more devices available to screen for AF, it is important for clinicians to understand "that at-risk women are an important target population to be studying and screening for both heart failure and atrial fibrillation."

Yael L. Maxwell is Senior Medical Journalist for TCTMD and Section Editor of TCTMD's Fellows Forum. She served as the inaugural…
Read Full Bio
Disclosures
Shin, Torbati, and Khan report no relevant conflicts of interest.