ACC Releases Initial Cardiac Guidance on Novel Coronavirus
One piece of advice is to not overlook classic symptoms and presentation of acute MI in the context of COVID-19.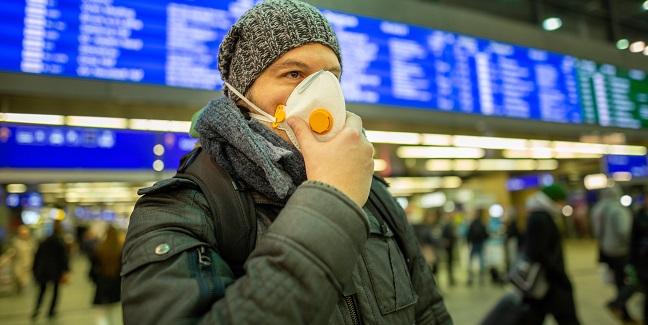 The American College of Cardiology (ACC) has released a clinical bulletin summarizing the potential cardiac implications of the developing situation around the novel coronavirus first identified in Wuhan, China, late last year—now dubbed COVID-19 by the World Health Organization (WHO)—and offering some preliminary guidance.
According to the latest situation report from the WHO, there are about 47,000 confirmed cases worldwide, with all but about 450 in China. The virus has been found in 24 countries outside of China, including the United States, where the Centers for Disease Control and Prevention just confirmed a 15th case.
In its bulletin, the ACC noted that early case reports indicate that patients with underlying conditions have a heightened risk for complications or death related to COVID-19 and that 40% of hospitalized patients have cardiovascular or cerebrovascular disease. Some patients develop myocarditis.
Beyond standard public health strategies for preventing spread of a viral infection, the ACC said that in areas of active viral transmission—mostly in China at this point—"it is reasonable to advise patients with underlying cardiovascular disease of the potential increased risk and to encourage additional, reasonable precautions."
In addition, "some experts have suggested that the rigorous use of guideline-directed, plaque-stabilizing agents could offer additional protection to CVD patients during a widespread outbreak," the professional society said, adding that "such therapies should be tailored to individual patients." Among the options are statins, beta-blockers, ACE inhibitors, and aspirin.
The ACC stressed the importance of vaccinations, including those against pneumococcal disease and influenza, and cautioned that the classic symptoms and presentation of acute MI should not be overlooked in the context of the COVID-19 situation.
Where COVID-19 is not currently a major problem, "emphasis should remain on the threat from influenza, the importance of vaccination and frequent handwashing, and continued adherence to all guideline-directed therapy for underlying chronic conditions," the ACC advised.
However, noting that this "is a fast-moving epidemic with an uncertain clinical profile," the college said "providers should be prepared for guidance to shift as more information becomes available."

 


Todd Neale is the Associate News Editor for TCTMD and a Senior Medical Journalist. He got his start in journalism at …
Read Full Bio