AHA Announces Fully Virtual Meeting in Light of Surging COVID-19 Numbers
The planning committee had hoped to get back to an in-person meeting this year but changed course as the pandemic rages on.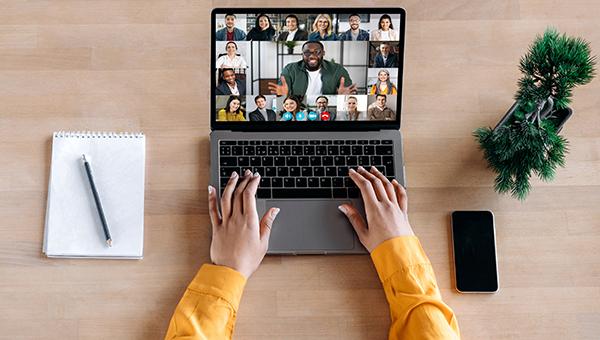 It's the last major, general cardiology meeting of 2021, and like the others before it this year, the American Heart Association (AHA) Scientific Sessions will be a completely virtual event, the society revealed this week.
Scheduled for November 13 to 15, the AHA meeting, which includes the Resuscitation Science Symposium and the Quality of Care and Outcomes Research Scientific Sessions, had initially been planned as a combined in-person and virtual event, but the ongoing wave of COVID-19 led the planning committee to cancel the in-person component in Boston, MA.
"The decision to shift to an interactive virtual event from the previously planned, blended in-person and online experience, is a consequence of the continuing surge of the Delta variant of the COVID-19 virus requiring many healthcare professionals to attend to patient needs in their community," said Manesh Patel, MD (Duke University School of Medicine, Durham, NC), the chair of the scientific sessions program committee, in a statement explaining the change.
In addition to protecting physicians and patients, the AHA said the health and safety of its volunteers and staff, as well as its supporters and participants, factored into the decision.
After more than a year-and-a-half of COVID-19, many of the major meetings now have experience in fully interactive programs, and the AHA is no exception. In his statement, Patel said the meeting will draw on their all-virtual experience in 2020, the goal being a platform where cardiovascular professionals can interact and exchange meaningful scientific information in an accessible format.
"This approach will not only help ensure the health and safety of our attendees by reducing associated travel and multiday large public gatherings, but the virtual format may actually improve the access and reach of the event to international attendees who may not presently be able to attend in person," states Patel.
Several physicians reacting to the news on Twitter said the decision to cancel the meeting was a tough call, but ultimately the right one in light of the ongoing pandemic. Next year's scientific sessions are scheduled to be held in Chicago, IL.
The TCT 2021 meeting, hosted by the Cardiovascular Research Foundation—which publishes TCTMD—is scheduled for early November in Orlando, FL, as both an in-person and online meeting.

Michael O'Riordan is the Associate Managing Editor for TCTMD and a Senior Journalist. He completed his undergraduate degrees at Queen's…
Read Full Bio