Amyloid Removal Looks Possible in ATTR Cardiomyopathy Imaging Trial
Meeting attendees who saw the late breaker, showing effects on cardiac function and biomarkers, hailed it as a "game changer."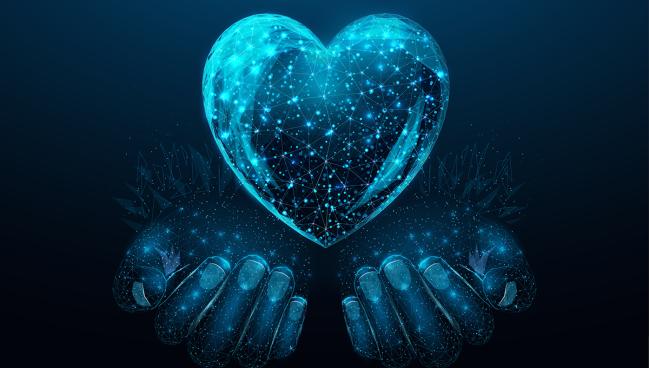 PRAGUE, Czechia—A phase I, randomized, double-blind trial of an intravenous antibody in transthyretin amyloid (ATTR) cardiomyopathy is being hailed as a potential "game changer" after imaging studies show signs that the therapy is actually removing amyloid from the body.
While there are many regulatory hoops ahead, the small study offers exciting hints that recombinant human antibody NI006 (Neurimmune), which was well-tolerated, was linked to improvements in left ventricular function, cardiac biomarkers, and quality of life.
"We are confident that this drug is safe and the preliminary data that we have certainly support moving forward in order to improve these patients, because all the drugs we have currently available stop amyloid accumulation but do not remove the amyloid that is in the heart," said Pablo Garcia-Pavia, MD, PhD (Hospital Universitario Puerta de Hierro and CNIC, Madrid, Spain), who presented the study here at the European Society of Cardiology Heart Failure (ESC-HF) 2023 Congress.
The results were published simultaneously in the New England Journal of Medicine.
A Novel Approach
As Garcia-Pavia explained in his talk, NI006 selectively binds with amyloid conformations of both wild-type and variant TTR. In preclinical studies, the antibody formulation led to phagocytosis of ATTR fibrils and subsequent removal of ATTR deposits from tissue.
This first-in-human investigation assigned 40 patients with either wild-type or variant ATTR in a 2:1 ratio to infusions of NI006 or placebo every 4 weeks for 4 months, with ascending doses ranging from 0.3 to 90 mg per kg of bodyweight.
After a roll-in phase, patients were transitioned to an open-label extension phase, receiving eight infusions with stepwise dose increases, undergoing either serial bisphosphonate scintigraphy or cardiac magnetic resonance (CMR) imaging at 4 and 12 months.
Cardiac tracer uptake on scintigraphy and extracellular volume (ECV) on CMR both showed cardiac amyloid load to be reduced by 4 months, and even more so by the 12-month mark. For patients initially randomized to placebo who switched over to therapy at 4 months, they showed evidence of amyloid depletion by 12 months, too, with both imaging tests offering complementary patterns of reduced amyloid load.
"We found that both tracer uptake and ECV values had a relationship with the amount of NI006 administered both at 4 months and 12 months, with a reduction that was related to the exposure to the drug," said Garcia-Pavia.
Both NT-proBNP and troponin T biomarkers fell over the ensuing months, also tracking with the amount of NI006 received. A prespecified analysis looking at patients who'd received the highest dose (≥ 10 mg/kg versus the lowest dose, ≤ 3 mg/kg) showed a median 58% reduction in NT-proBNP at 12 months and a 29% reduction in troponin T.
Adverse events were mostly mild-to-moderate, the most common being nonserious musculoskeletal adverse events that could be managed with painkillers and steroids. No acute echocardiographic changes, no ECG changes or arrythmias, and no clinically meaningful changes in laboratory values were seen.
"We believe these data support further clinical investigations with NI006," Garcia-Pavia said.
To TCTMD, Garcia-Pavia characterized this early study as "an initial proof of concept that it is possible to remove TTR amyloid deposits from the heart using anti-TTR antibodies." Importantly, he clarified, "this antibody binds specifically to misfolded TTR. Therefore, it cannot be used to remove other types of amyloid fibrils. Nevertheless, the approach might be useful in other amyloid types."
However, he continued in an email, "it would be necessary to develop specific antibodies to those other types of amyloidosis and see if removing amyloid translates into clinical benefits."
Excitement and Praise
His presentation was met with long, sustained applause in the late-breaking session, prompting moderator Frank Ruschitzka, MD (University Heart Center, Zurich, Switzerland), to predict that we are "witnessing the rise of cardioimmunology."
Likewise, Mathew S. Maurer, MD, director of the cardiac amyloidosis program at NewYork-Presbyterian/Columbia University Irving Medical Center, New York, NY, who headed to the microphone following Garcia-Pavia's presentation, opened by congratulating the researchers. "I would say I've been skeptical of this approach, but wow. I mean, if this pans out," he said and touched his fingers to his temples, expanding them outwards in the universal gesture of "mind blown."
This is really a game-changer, it could shift completely the interest in this field. Nathan Mewton
Nathan Mewton, MD, PhD (Hôpital Cardiovasculaire Louis Pradel, Lyon, France), speaking with TCTMD, characterized this small, proof-of-concept study as the major talking point of ESC-HF 2023, calling it an "exceptional" study.
"We still have to see how it translates into survival and symptoms," he said, "but the results are so spectacular on an imaging level, with very precise imaging on CMR and bone scintigraphy, that it is something which is kind of unheard of. It is really, really novel."
Amyloid disease is estimated to account for at least 15% of the disease in heart failure with preserved ejection fraction, meaning that a therapy of this sort could have a major impact, he noted. "This is really a game changer, it could shift completely the interest in this field. It is a new kind of therapy in cardiology."
In recent years, cardiac amyloidosis has enjoyed an explosion of research advances, both in the field of noninvasive diagnostics and, more importantly, in new treatments, such as tafamidis (Vyndamax and Vyndaqel; Pfizer). Indeed, immediately following Garcia-Pavia's presentation t ESC-HF 2023, Marianna Fontana, MD, PhD (University College London, England), presented 18-month open-label-extension results from the APOLLO-B trial of patisiran (Alnylam) in ATTR amyloidosis with cardiomyopathy.
These extended study results showed that the improvements in functional capacity, health status, quality of life, and cardiac biomarkers with the agent during the double-blind phase of the trial were sustained out to 1.5 years. Moreover, while patients initially randomized to placebo who crossed over to treatment saw gains on patisiran after starting on the therapy, they were also more compromised than patients treated earlier, underlining the importance of early intervention. To date, the new drugs approved or entering regulatory review have not been shown to reverse disease.
Patisiran is slated to be reviewed by the US Food and Drug Administration later this year.

Shelley Wood is Managing Editor of TCTMD and the Editorial Director at CRF. She did her undergraduate degree at McGill…
Read Full Bio
Disclosures
The study was supported by Neurimmune.
Garcia-Pavia reports speaking and consulting fees from Pfizer, Bridgebio, Ionis Pharmaceuticals, AstraZeneca, Novo Nordisk, and Alnylam Pharmaceuticals; additional consulting fees from ATTRalus, Intellia, General Electric, and Alexion, and research/educational support to his institution from Pfizer, Bridgebio, AstraZeneca, Novo Nordisk, Intellia, and Alnylam Pharmaceuticals.