As Amyloidosis Field Explodes, Physicians Need to Spot and Treat
A dedicated issue of JACC: CardioOncology highlights the dramatic progress in diagnostics and treatment, with room for change.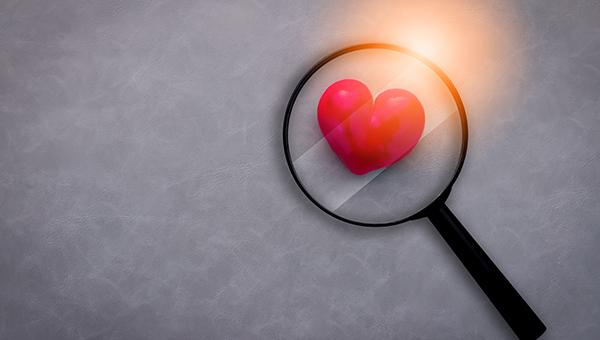 Cardiac amyloidosis is not nearly as rare as one might think, and with effective treatments finally emerging in recent years, there's a need to increase awareness of the condition to allow for earlier diagnosis and better patient outcomes.
So say the editors behind an amyloidosis-focused special issue of JACC: CardioOncology, published Tuesday, and other researchers in the field interviewed by TCTMD.
"The field of amyloidosis has really seen an explosion in growth, and I think a lot of that is secondary to advancements in science," said Bonnie Ky, MD (University of Pennsylvania, Philadelphia), editor-in-chief of the journal. She pointed to developments in diagnostic strategies—especially the use of noninvasive modalities rather than biopsy for identifying transthyretin (ATTR) amyloidosis—and "dramatic improvements in terms of treatment strategies that have really changed the game."
A recurring theme across the papers included in the special issue, however, is one of underdiagnosis of both light-chain (AL) and ATTR amyloidosis or delayed recognition of the conditions until patients are in more-severe stages of disease. For Ky and others, the critical first step to overcoming this problem is to get physicians thinking more about the potential diagnosis, which was once thought to be quite rare.
"That speaks to the need for better education," Ky said. "And that's the purpose of this issue—to educate the providers and the clinicians, the folks that will be seeing these patients in practice."
An important overall shift in the field in recent years, commented Martha Grogan, MD (Mayo Clinic, Rochester, MN), is that there are now approved treatments for all of the common types of cardiac amyloidosis, which "takes it out of the realm of the academic disease into a very treatable disease."
One treatment, tafamidis (Vyndamax and Vyndaqel; Pfizer), was shown to reduce all-cause mortality and CV hospitalizations among patients with ATTR cardiomyopathy in the ATTR-ACT trial, leading to US Food and Drug Administration approval the following year. And there are two other agents—patisiran (Onpattro; Alnylam) and inotersen (Tegsedi; Akcea)—that have been approved for use in hereditary ATTR neuropathy and are being studied for ATTR cardiomyopathy.
Grogan, too, underscored the need to better inform physicians and others about cardiac amyloidosis, because "it used to be said that the average cardiologist would see one patient with cardiac amyloid in their whole career. That's how rare it was thought to be." Although it's not clear exactly how common wild-type ATTR amyloidosis is, for example, there is plenty of evidence that it's much more prevalent than many still believe, she pointed out.
"I think we're really to the point where all cardiologists need to have a pretty good understanding," Grogan said, adding that the special issue of the journal focused on amyloidosis should help counter those misconceptions. The situation will be further improved once physicians start identifying patients. "People have to really make the diagnosis themselves, and then realize that they can make the diagnosis," she said, "and then they'll find more patients in their practice."
A Comprehensive Overview
Discussing the need for a focused issue, Ronald Witteles, MD (Stanford Amyloid Center, Stanford University School of Medicine, CA), associate editor of JACC: CardioOncology, said "this is an incredible time for the field of amyloidosis. The two main forms of the disease, AL and ATTR amyloidosis, have both had really tremendous advances in therapy and in the case of ATTR amyloidosis, in diagnosis."
Therefore, "the time seemed perfect" for this issue, he said.
Over the span of about 150 pages, readers will see state-of-the-art reviews covering management and treatment strategies for AL amyloidosis and the more-common ATTR amyloidosis and the electrocardiographic signs of cardiac amyloidosis, in addition to primers on the roles of cardiac transplantation and mechanical circulatory support and on screening for monoclonal gammopathy in patients with suspected amyloidosis.
There are also five original research papers covering cardiac amyloidosis in Denmark; temporal trends in a global survey of wild-type ATTR amyloidosis; the potential role for genomic screening to identify unrecognized amyloid cardiomyopathy; the coexistence of ATTR amyloidosis and severe aortic stenosis; and the effect of tafamidis on serum transthyretin levels in patients with ATTR cardiomyopathy.
Three clinical case challenges address use of bone scintigraphy to diagnose cardiac amyloidosis in patients with a monoclonal gammopathy; the importance of cardiac biopsy to diagnose ATTR cardiomyopathy in a patient with multiple myeloma and heart failure symptoms; and the "phenotypic spectrum" of ATTR amyloidosis within a family. The issue is rounded out by an international perspective on establishing a patient referral center for amyloid cardiomyopathy in Brazil along with viewpoints on managing amyloid cardiomyopathy in resource-limited settings and the overlap between ATTR cardiomyopathy and heart failure with preserved ejection fraction.
What Cardiologists Should Look For
There are several features that should raise suspicion of cardiac amyloidosis for cardiologists and others, experts said. Unexplained heart failure is a major one, especially if it is accompanied by other key signs of possible amyloidosis like neuropathy, carpal tunnel syndrome, or liver enlargement, Grogan said. Other clues include spinal stenosis (particularly for ATTR amyloidosis), bicep tendon rupture, conduction-system disease requiring a pacemaker, and severe aortic stenosis.
In the past, if you missed the diagnosis it did not matter too much, because there was nothing you would have done anyway. But if you miss it now, it's unfortunate, because we could have potentially treated this patient. Sharmila Dorbala
A history of atrial arrhythmias, especially if there aren't really any other risk factors and there is echocardiographic evidence of thicker ventricular walls, should also get clinicians thinking about amyloidosis as a possible diagnosis before patients progress to heart failure, Grogan said. "If we diagnose them earlier during their rhythm-disturbance phase, we certainly have an opportunity for better outcomes through earlier therapy."
Indeed, Sharmila Dorbala, MD (Brigham and Women's Hospital, Boston, MA), noted, studies of tafamidis have shown that patients with advanced disease (ie, class III/IV heart failure) derive less benefit from treatment compared with those earlier in the disease course.
In an older patient with heart failure, any of the "red flag" signs—like those described by Grogan—should lead to consideration of amyloidosis as a diagnosis, Dorbala said. She noted, too, that African-American individuals are more likely than those of other racial/ethnic backgrounds to have a mutation that predisposes to ATTR amyloidosis, which usually manifests at age 65 to 70.
Once the decision is made to test for ATTR amyloidosis, the diagnostic algorithm is straightforward. It includes a lab test to rule out the presence of a monoclonal protein and, if that's negative, a cardiac bone scintigraphy scan, Witteles said.
Moving Forward
One critical issue that needs to be addressed in the coming years is the cost of therapy, multiple commentators said. Tafamidis is really a "home run" for patients with ATTR cardiomyopathy, with few side effects, and "in 2021, pretty much every patient with cardiac amyloidosis, unless they're truly at end of life, should be on it," Witteles said.
Since it was approved, however, drugmaker Pfizer has come under fire for the price tag of $225,000 per year. Though there are assistance programs to help patients afford the drug, it still comes with "very significant financial toxicity" for many, Grogan said, noting that it's common for a Medicare-insured patient to pay $1,000 to $1,500 each month. But despite the high cost, "definitely we recommend it to our patients because there's very robust evidence from the clinical trial that it is beneficial."
Highlighting the cost issue further, Grogan noted that patisiran and inotersen, currently under investigation for ATTR cardiomyopathy, are twice as expensive as tafamidis.
Ky said: "I understand that drug development and science is expensive, but it needs to be more accessible to the patient. And I hope that even by highlighting some of these concerns, we can help motivate providers as well as patients to further advocate for greater access to these therapies."
I understand that drug development and science is expensive, but it needs to be more accessible to the patient. Bonnie Ky
In the meantime, there is still a need for additional therapies, and many are in the pipeline. Another stabilizer of the TTR protein, like tafamidis, is AG10, and it is currently in a phase III trial. There is also interest, Grogan said, in medications that disrupt the amyloid fibrils already present in the tissue.
Moreover, the possibility of using a CRISPR-Cas9 gene-editing approach to treat ATTR amyloidosis has sparked some excitement after promising early results were published a few months ago in the New England Journal of Medicine.
With treatments already available and more likely on the way in the coming years, researchers will continue to push for earlier diagnosis, Grogan said, noting that her group has been involved in using artificial intelligence to look for signs of cardiac amyloidosis on 12-lead ECGs.
A question then becomes which populations should be targeted for screening to identify amyloidosis as well as when and how this should be done. Moreover, development of robust noninvasive methods for diagnosing AL amyloidosis is needed to overcome potential delays in recognition stemming from a hesitancy to send patients for biopsy, Ky said.
But overall, the experts agreed that there is an immediate need to raise awareness of cardiac amyloidosis among clinicians so the diagnosis can be made as early as possible.
"Education is the key—really increasing awareness of amyloidosis so that clinicians think about it. Because we have all the tools now and we have the treatments," Dorbala said. "In the past, if you missed the diagnosis it did not matter too much, because there was nothing you would have done anyway. But if you miss it now, it's unfortunate, because we could have potentially treated this patient."
Grogan agreed, but urged caution in making the diagnosis. "Unfortunately, we are increasingly seeing groups of patients who are misdiagnosed with ATTR amyloidosis who don't have it or they're diagnosed with ATTR amyloidosis when they really have AL amyloidosis," she said. "It's not a real complicated diagnosis, but there are some nuances to it."

Todd Neale is the Associate News Editor for TCTMD and a Senior Medical Journalist. He got his start in journalism at …
Read Full Bio
Disclosures
Dorbala reports having received research grants from Pfizer/GE Healthcare/Attralus; and having received consulting fees from Pfizer/GE Healthcare/Ionis.
Grogan reports having received research (clinical trial) grant support from Alnylam, Eidos, Pfizer, and Prothena; and having received consulting fees and honoraria paid to Mayo Clinic (no personal compensation) from Akcea, Alnylam, Eidos, Pfizer, and Prothena.
Witteles reports having served on advisory boards for Pfizer, Alnylam, Eidos, Ionis/Akcea, and Regeneron.
Ky reports no relevant conflicts of interest.