Tafamidis Approved for Treatment of Transthyretin Amyloid Cardiomyopathy
The drug was designated a breakthrough therapy for this rare, late-onset cardiomyopathy in early 2018 to expedite FDA review.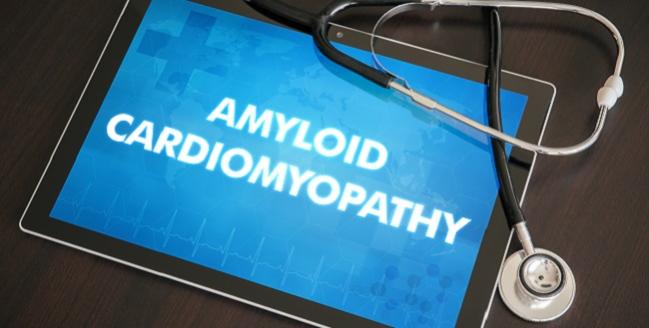 The US Food and Drug Administration has approved two oral formulations of tafamidis—Vyndaqel and Vyndamax (Pfizer)—for the treatment of cardiomyopathy caused by transthyretin mediated amyloidosis.
Transthyretin amyloid cardiomyopathy, a rare condition that typically manifests in older patients, is caused by the formation and accumulation of misfolded transthyretin proteins in the myocardium. The buildup of these unstable, misfolded proteins can lead to cardiomyopathy and other symptoms of heart failure.
Vyndaqel, which is approved at the 80-mg dose (taken as four 20-mg capsules), and Vyndamax, approved as a single, once-daily 61-mg dose, are transthyretin stabilizers. The two drugs are not substitutable on a milligram-to-milligram basis, according to the FDA. Tafamidis is expected to be priced at approximately $225,000 per year.
Vyndaqel and Vyndamax were both granted Orphan Drug status by the FDA in 2012, and the treatment was designated a breakthrough therapy for transthyretin amyloid cardiomyopathy in early 2018 to expedite the review process. Tafamidis is approved in Europe to delay the loss of peripheral nerve function in individuals with familial amyloid polyneuropathy, but not in the United States. 
The FDA approved tafamidis on the basis of the ATTR-ACT study, which was published in the New England Journal of Medicine and presented at the European Society of Cardiology 2019 Congress in Munich, Germany. In the trial, as reported by TCTMD, tafamidis reduced all-cause mortality and cardiovascular hospitalizations at 30 months when compared with placebo.
The condition is estimated to affect approximately 1% of the population but is often undiagnosed, according to experts. It is inherited as an autosomal dominant trait caused by mutations in the transthyretin gene (TTR) or can be caused by wild-type transthyretin protein deposits. Until now, treatment has largely involved supportive care given the lack of guideline-directed medical treatments.

Michael O'Riordan is the Associate Managing Editor for TCTMD and a Senior Journalist. He completed his undergraduate degrees at Queen's…
Read Full Bio