Aortic Aneurysm Killed Soccer Journalist Grant Wahl, Wife Says
Amid COVID conspiracies, Wahl's death is a reminder that CVD is still the world's top killer, worthy of screening and prevention.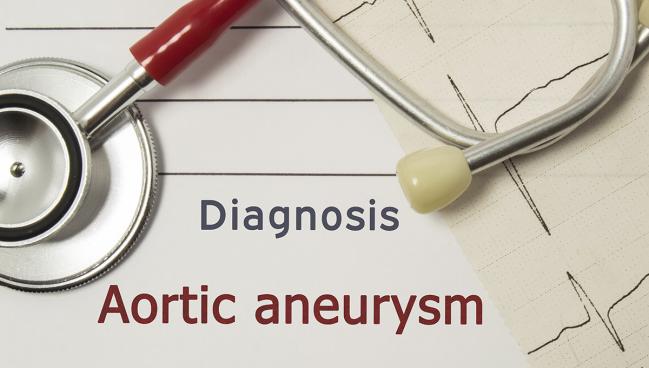 (UPDATED) When soccer journalist and podcaster Grant Wahl died at age 49 while covering the World Cup in Qatar last week, it set off a chain of bizarre conspiracy theories as people grappled to understand how a seemingly healthy man could die so suddenly. But as Wahl's physician wife has now told the world, the cause of his death was previously undetected cardiovascular disease.
"He had an autopsy done here in New York by the New York City medical examiner's office, and it showed that he had an aortic aneurysm that ruptured," Celine R. Gounder, MD (NYU Grossman School of Medicine), said in an interview with the television show CBS Mornings. "It's just one of these things that had been likely brewing for years and for whatever reason, it happened at this point in time."
While covering the Argentina-Netherlands match on December 9, Wahl collapsed in the press area and was treated on the scene by medics, reportedly for about 20-25 minutes, before being declared dead at a nearby hospital.
Wahl had already been making headlines in Qatar, going viral on November 21 when he tweeted that he had been refused entry into the World Cup stadium and told to change the rainbow shirt he was wearing, a recognized symbol of support for the LGBTQ+ community. A few weeks later, Wahl wrote in his Substack that Qatari World Cup organizers didn't even attempt to "hide their apathy" over news that a migrant worker had been killed in a horrific forklift accident while working for the Saudi Arabian national soccer team.
Due perhaps, in part, to his high-profile actions, Wahl's death has drawn international attention. Before Wahl's cause of death was confirmed, speculation on social media and elsewhere tried to link it to COVID vaccination. Others, including his own grief-stricken brother, suggested he'd been poisoned by the Qatari government in an act of revenge, after receiving multiple death threats. Physicians interviewed by TCTMD called the uninformed speculation prior to the autopsy results "disturbing" and "unfair to everyone involved."
In the days before he succumbed to the ascending thoracic aortic aneurysm, Wahl had written in his Substack that he wasn't well and felt that his body "broke down" on him. He blamed it on weeks of "little sleep, high stress, and lots of work." In addition to suffering from cold symptoms for at least 10 days, Wahl said he had begun having "pressure and discomfort" in his upper chest. He added that he had tested negative for COVID-19 and visited a medical clinic, where he was told he "probably" had bronchitis and was given antibiotics and cough syrup.
"What the public should take away from all this is that, first of all, it's easy to jump to conclusions before you have facts," said Neerav Sheth, MD (Cardiology Consultants of Philadelphia, PA), speaking with TCTMD. Secondly, he said by the time Wahl was feeling symptoms of the aneurysm, he was in urgent need of treatment that could have saved his life.
"If he was seen for suspected bronchitis and they had done a chest X-ray, there's a chance that if his aorta were really that enlarged that they would have seen it, and that would prompt a CAT scan and a follow-up with a surgeon very quickly," he added.
Although imaging can be useful early on to spot individuals with slow-growing aortic aneurysms, as well, sometimes the information goes unnoticed simply because the physician who ordered the test isn't looking for an aortic problem, said Eric M. Isselbacher, MD  (Massachusetts General Hospital, Boston, MA).  
"The imaging report may mention a mildly dilated aorta, but that information may not be in the conclusion," said Isselbacher. He added that physicians should always make it a point to check chest imaging, MRI, CAT scan, and echo reports for any mention of an aorta abnormality that might need to be followed closely.
As both Sheth and Ali Azizzadeh, MD (Smidt Heart Institute, Cedars-Sinai Medical Center, Los Angeles, CA), pointed out, the last time aortic aneurysm made international headlines was in September 2003, when actor John Ritter collapsed on the set of his television show and died hours later at a nearby hospital.
Ritter "actually got to the hospital alive, but he died of complications of the attempted repair," Azizzadeh told TCTMD. That same scenario is what happened to legendary cardiovascular surgeon Michael DeBakey just 2 years after Ritter. DeBakey, who actually pioneered the very surgical treatment for aortic dissection that was performed on him by a colleague, survived the 7-hour surgery and lived for another 2 years.
Public Health Implications
Advanced age, family history, and comorbidities including hypertension, hypercholesterolemia, smoking, and vascular disease, as well as trauma to the chest, are all risk factors for aortic aneurysm. But in Wahl's case, although it is not known for certain, he had distinctive signs of another important risk factor, Marfan syndrome.
"He was very tall and slender, so that is something they are apparently looking at now with regard to Grant," Sheth said. "If he did have it, then all of his children and close relatives should be screened and anyone with Marfan or other risk factors should be seeing a cardiologist earlier than the average person."
The incident also presents an opportunity to remind older patients about the importance of screening for aortic aneurysm, which is available as part of the welcome package to Medicare, said Azizzadeh.
"[Wahl's death] does raise awareness about these aneurysms, which can be completely asymptomatic and which some have called the 'silent killer,' because you can have a time bomb and not know about it," he added. "It's also a lesson that symptoms should be taken seriously when they are out of the ordinary for that person."
Isselbacher, who is chair of the 2022 American Heart Association/American College of Cardiology guideline for diagnosis and management of aortic disease published last month in Circulation, said another possibility with regard to the cause of Wahl's aneurysm is that he could have had a bicuspid valve that went unnoticed throughout his life. He also may have had a family history of aortic disease, but didn't know it. Getting a truly accurate family history can be a challenge, he noted, because relatives often don't have the full story.
"If a family member died suddenly, it's more effective to tell your doctor that than to say they had a massive heart attack when you don't have confirmation that that was the case, . . . because then screening for other causes of sudden death may not happen. You're not doing yourself any favors by doing that," he said.
Isselbacher said screening of at-risk family members is something that the new aortic disease guideline emphasizes much more than did past documents.
"That information is so critical to saving and protecting the lives of other family members," he added. For younger people, Wahl's death is also a reminder of the importance of annual physicals and CVD prevention.
"We're now seeing [atherosclerotic] plaques begin in the first and second decades of life, before people are even 10 years old in some cases," Sheth said. "Emphasizing the importance of healthy lifestyle, avoiding things like smoking, becoming overweight, and becoming diabetic at a young age will go a very long way in prevention. For younger people especially, it's important to realize you're not invincible and these things are silent killers for a reason."

Disclosures
Sheth, Azizzadeh, and Isselbacher report no relevant conflicts of interest.