Asundexian's Lack of Efficacy Sinks OCEANIC-AF
(UPDATED) Bayer says the phase III trial was stopped early because the novel factor XIa inhibitor was inferior to apixaban for stroke risk.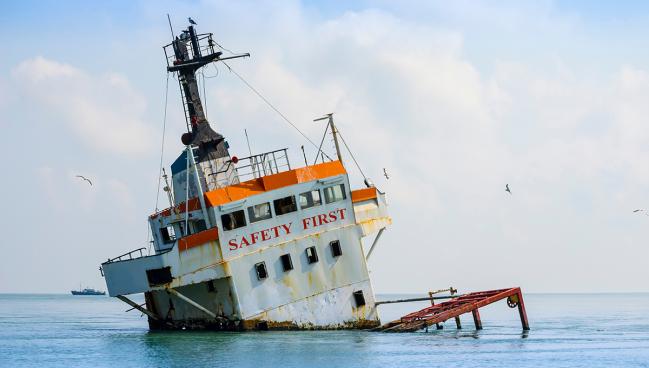 In an announcement that caught observers off-guard over the weekend, the sponsor for the phase III OCEANIC-AF trial comparing up-and-comer asundexian against apixaban in patients with atrial fibrillation at risk for stroke has halted the trial due to lack of efficacy.
The international OCEANIC-AF study had planned to enroll 18,000 AF patients with an indication for indefinite treatment with an oral anticoagulant for the prevention of stroke and pulmonary embolism.
In a statement posted to its website, drugmaker Bayer said the termination of OCEANIC-AF "is based on the recommendation of the study's Independent Data Monitoring Committee (IDMC) as part of ongoing surveillance which showed an inferior efficacy of asundexian versus the control arm. Bayer will further analyze the data to understand the outcome and publish the data."
Many have found the safety of Factor XI inhibitors compelling in the absence of efficacy data.

The early termination of OCEANIC AF for inferior efficacy is a powerful reminder of why we conduct LARGE adequately powered randomized trials to assess BOTH safety and EFFICACY.

— C. Michael Gibson MD (@CMichaelGibson) November 20, 2023
Asundexian, an investigational factor XIa inhibitor, earlier proved safe in the PACIFIC-AF trial, where it was pitted against apixaban in patients with AF and showed lower rates of bleeding.
Bayer says the IDMC has recommended continuing with the OCEANIC-STROKE trial, a phase III study comparing asundexian and placebo on top of standard-of-care antiplatelet therapy for the prevention of ischemic stroke in patients after an acute non-cardioembolic ischemic stroke or high-risk transient ischemic attack (TIA).
Last week at the American Heart Association (AHA) 2023 Scientific Sessions, another novel factor XI inhibitor, abelacimab, also showed promise for significantly reducing bleeding compared with rivaroxaban in AF patients at moderate-to-high risk of stroke. The agent curbed bleeding so much in the phase II AZALEA-TIMI 71 trial that it was stopped prematurely and an extension trial was begun for the control arm. However, the impact of abelacimab on stroke remains unclear.
Commenting on the news for TCTMD, Geoffrey Barnes, MD (University of Michigan, Ann Arbor), said he was disappointed that OCEANIC-AF was halted in light of what has been increasing excitement about the promise of uncoupling thrombosis from hemostasis with the factor XI/XIa agents.
"We won't know why the OCEANIC-AF trial failed to show similar efficacy between asundexian and apixaban until the data are published," he said in an email. "And I would reserve any judgement on a 'class effect' until we have other phase III results with different agents."
Barnes said there remain reasons to believe that several other ongoing studies of these agents may still show promise.
"This includes different populations being studied (including AF patients not on anticoagulation, patients with stroke who do not have A-fib), and different drug properties (parenteral monthly injection, combined factor XI and XIa inhibition)," he said.

Disclosures
Barnes reports consulting for Bayer, Anthos, Bristol Myers Squibb, and Janssen.