Factor XIa Inhibitors Show Potential for Safer Anticoagulation After MI, Stroke
There's "intense interest" in finding out if factor XI/XIa inhibitors can cut CV events without increasing bleeding.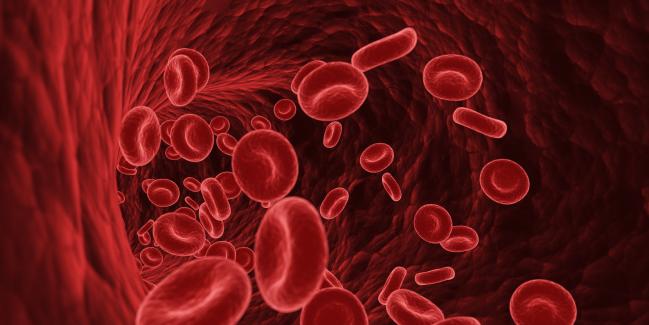 BARCELONA, Spain—Promising results from multiple phase II studies of oral factor XIa inhibitors presented here at the European Society of Cardiology Congress 2022 warrant moving on to phase III trials to find out whether the anticoagulants can reduce cardiovascular events without increasing bleeding in the post-MI and poststroke settings, experts say.
At a Hot Line session, meeting attendees heard the results of three such trials: two of asundexian—one among patients who had had an acute MI (PACIFIC-AMI) and one among those who'd had a recent noncardioembolic stroke (PACIFIC-STROKE)—and another of milvexian among patients who had had an ischemic stroke or TIA (AXIOMATIC-SSP).
Carlos Aguiar, MD (Hospital Santa Cruz, Lisbon, Portugal), who moderated a press conference at which the trials were discussed, said it's intriguing that evidence across studies more strongly supports an effect of antiplatelet therapy with or without oral anticoagulation on ischemic stroke rather than MI.
"It gives you the desire to see [factor XIa inhibitors] being used in patients with higher risk of cerebrovascular events, but at the same time, these are the ones that might get into trouble with anticoagulation and get bleeding in the brain," Aguiar commented to TCTMD. "Of course we need to wait for the phase III trials, but it seems like there may be some hope here for a safe way to treat patients at higher risk of ischemic cerebrovascular disease."
What was presented here at the meeting "absolutely" justifies further studies of this drug class, Aguiar said. "I think there are sufficient results here to keep up the hope that there may be a safer alternative which would allow a broader application in clinical practice of an intensification of anticoagulation without incurring the risks [specifically of] intracranial bleeding."
PACIFIC-AMI
John Alexander, MD (Duke Clinical Research Institute, Durham, NC), presented the PACIFIC-AMI results, which were published simultaneously online in Circulation with Sunil Rao, MD (Duke Clinical Research Institute), as lead author.
In introducing the study, he noted that patients have a residual risk of recurrent cardiovascular events after acute MI, even when taking standard-of-care dual antiplatelet therapy (DAPT) with aspirin and a P2Y12 inhibitor. Studies have investigated the addition of oral anticoagulation, which does reduce risk of recurrent events even further, but at the cost of more bleeding. And that limits clinical use, Alexander said.
Factor XIa inhibitors may be a safer option for anticoagulation because of their mechanism of action. In response to vascular injury, a small amount of thrombin is generated for normal hemostasis. But in some cases, there can be a burst of thrombin generation that ultimately leads to a vascular thrombus, and factor XI is involved in this process. Thus, inhibiting factor XI may allow for normal hemostasis but the prevention of pathological thrombus. In contrast, the factor Xa inhibitors provide a broader blockade on thrombin generation, preventing normal hemostasis and increasing bleeding.
"With a factor XI inhibitor, we have the theoretical potential to uncouple hemostasis and vascular thrombosis," Alexander explained. He added that studies in animals and in people with congenital factor XI deficiency suggest that inhibiting factor XI might provide the efficacy of anticoagulation without additional bleeding.
In the phase II PACIFIC-AMI study, the investigators assessed the novel factor XIa inhibitor asundexian, which is being developed by Bayer and was shown previously in the phase II PACIFIC-AF trial of patients with atrial fibrillation to lessen bleeding relative to apixaban (Eliquis; Bristol Myers Squibb).
This new trial enrolled 1,601 patients who were on DAPT consisting of aspirin and a P2Y12 inhibitor (about 50% ticagrelor, 30% prasugrel, and 20% clopidogrel) after an acute MI and randomized them to one of three doses of asundexian—10, 20, or 50 mg per day—or placebo. Nearly all of the patients had undergone PCI for the index MI.
Asundexian effectively inhibited factor XIa activity, by more than 70% with the 10-mg dose, 80% with the 20-mg dose, and 90% with the 50-mg dose.
The main safety outcome was BARC type 2, 3, or 5 bleeding, and an on-treatment analysis showed similar rates across the asundexian groups (7.6% to 10.5%) and the placebo group (9.0%). Pooling the asundexian groups together, there was no increase in bleeding risk relative to placebo (HR 0.98; 90% CI 0.71-1.35). Two patients developed intracranial bleeding, one taking asundexian 50 mg and the other taking placebo. There were no fatal bleeds.
Rates of any bleeding tended to be lower with asundexian (17.7% to 20.4%) than with placebo (21.3%).
The efficacy outcome was a composite of CV death, MI, stroke, or stent thrombosis, and there was no suggestion of a reduction with any dose of asundexian (5.5% to 6.8%) versus placebo (5.5%). Alexander stressed that as a phase II trial, PACIFIC-AMI was not powered to assess efficacy.
"These results, together with existing genetic and preclinical evidence, support the further study of the factor XIa inhibitor asundexian in adequately sized phase III trials as a potentially safer anticoagulant for patients following an acute myocardial infarction," he concluded at the press conference.
PACIFIC-STROKE
Ashkan Shoamanesh, MD (Population Health Research Institute, McMaster University, Hamilton, Canada), presented the results of PACIFIC-STROKE, the third piece in the PACIFIC program evaluating asundexian. This phase II trial included patients with noncardioembolic ischemic stroke who could be randomized within 48 hours of symptom onset and had planned antiplatelet therapy. Shoamanesh noted that this population has a high risk for recurrent stroke—more than 6% per year—despite use of guideline-recommended treatments.
The investigators randomized 1,808 patients to the same three doses of asundexian that were evaluated in PACIFIC-AMI or placebo.
After 6 months of treatment, asundexian did not provide a dose-dependent reduction in the primary composite endpoint of covert brain infarction in MRI or symptomatic recurrent ischemic stroke, with rates of 18.9% to 22.0% in the asundexian arms and a rate of 19.1% in the placebo group.
Shoamanesh blamed the finding on the lack of effect on covert brain infarcts, which were mostly related to small-vessel disease.
Post hoc analyses, however, provided some promising signals. Asundexian 50 mg reduced recurrent symptomatic ischemic strokes and TIAs through a median follow-up of 10.6 months (5.4% vs 8.3%; HR 0.64; 90% CI 0.41-0.98), with greater effects in patients whose cerebrovascular events were related to atherosclerosis.
There was no significant increase in ISTH major or clinically relevant nonmajor bleeding with asundexian (3.1% to 4.3% across groups) versus placebo (2.4%), and importantly, Shoamanesh said, no difference in hemorrhagic transformation between groups.
"The promising results from this phase II trial require validation in an adequately powered phase III randomized trial with the hope of ultimately developing a new paradigm that can help reduce the great residual risk of stroke in patients with noncardioembolic ischemic stroke," he said.
AXIOMATIC-SSP
The final study in the Hot Line session—AXIOMATIC-SSP—was presented by Mukul Sharma, MD (University of Ottawa, Canada). This phase II trial evaluated milvexian, which is being developed by Bristol Myers Squibb and Janssen, in patients with mild-or-moderate ischemic stroke or high-risk TIA and atherosclerosis in a vessel feeding the affected area of the brain. Within 48 hours of symptom onset, patients were randomized to one of five doses of milvexian—25 mg once daily or 25, 50, 100, or 200 mg twice daily—or placebo. All patients received the same background antiplatelet therapy, which included clopidogrel plus aspirin for the first 21 days followed by aspirin alone though day 90.
The trial had a primary endpoint similar to the one use in PACIFIC-STROKE—covert brain infarct on MRI or symptomatic ischemic stroke. Like the prior study, this study, too, failed to demonstrate a dose-response effect of milvexian because of the lack of an effect on covert infarcts.
But the rate of symptomatic ischemic stroke was lower across all but the highest dose of milvexian (3.5% to 4.6%) compared with placebo (5.5%). The rate with the 200-mg dose was 7.7%.
Symptomatic intracranial hemorrhage occurred infrequently, and there were no hemorrhagic strokes or fatal bleeds. Moreover, there were low rates of serious bleeding. For instance, BARC type 3c bleeds—intracranial hemorrhage, including symptomatic hemorrhagic transformation—was seen in two placebo-treated patients, three patients who received a 50-mg dose of milvexian, and one who received a 200-mg dose.
"Based on [the] signal of efficacy for symptomatic ischemic stroke, with a favorable bleeding profile, milvexian will be studied further in phase III trials," Sharma said.
'Intense Interest'
Serving as the discussant following Alexander's presentation, Michelle O'Donoghue, MD (Brigham and Women's Hospital, Boston, MA), reviewed several prior studies that evaluated the combination of antiplatelet therapy and anticoagulation, generally showing efficacy in terms of reducing cardiovascular events but with greater bleeding.
The hope, she said, is that factor XI inhibition can uncouple the benefit from the risk, allowing physiologic hemostasis but preventing pathologic thrombosis. Initial data on a number of investigational factor XIa inhibitors have been relatively reassuring, she said, pointing to orthopedic studies showing low rates of bleeding compared with low-molecular-weight heparin and to PACIFIC-AF.
And now in PACIFIC-AMI, "although confidence intervals were wide, it is reassuring that the addition of asundexian did not increase the risk of bleeding despite the background use of potent DAPT with potent P2Y12 inhibitors," O'Donoghue said, adding that there were too few cardiovascular events in the trial to draw any conclusions about efficacy.
When it comes to potential phase III studies, she added, "there remains . . . intense interest that factor XI/XIa inhibitors may reduce MI, stroke, and [venous thromboembolism] without a marked increase in bleeding."
Elaine Hylek, MD (Boston University), speaking after the PACIFIC-STROKE presentation, pointed to the "quite impressive" findings from the orthopedic studies of factor XI inhibition as a clear indication to pursue this line of research. She noted that there are still many patients who need it who are not receiving adequate anticoagulation because of a high risk of bleeding—those with advanced kidney disease and high-risk AF, for instance.
"These results, on phase II, require validation in an adequately powered phase III randomized trial to hopefully demonstrate improved efficacy without an increased risk of bleeding," she said.

Todd Neale is the Associate News Editor for TCTMD and a Senior Medical Journalist. He got his start in journalism at …
Read Full Bio
Sources
Rao SV, Kirsch B, Bhatt DL, et al. A multicenter, phase 2, randomized, placebo-controlled, double-blind, parallel-group, dose-finding trial of the oral factor XIa inhibitor asundexian to prevent adverse cardiovascular outcomes following acute myocardial infarction. Circulation. 2022;Epub ahead of print.

Shoamanesh A. Phase 2 program of anticoagulation via inhibition of FXIa by the oral compound BAY 2433334 – non-cardioembolic stroke study: main results of the PACIFIC-Stroke trial. Presented at: ESC 2022. August 28, 2022. Barcelona, Spain.

Sharma M. The FXIa inhibitor milvexian for secondary stroke prevention. Presented at: ESC 2022. August 28, 2022. Barcelona, Spain.
Disclosures
PACIFIC-AMI and PACIFIC-Stroke were funded by Bayer AG.
Rao reports an institutional research grant from Bayer.
Alexander reports receiving research grants from Artivion/CryoLife, Bristol Myers Squibb, CSL Behring, Ferring, the US Food and Drug Administration, Humacyte, the US National Institutes of Health, and XaTek; and serving on the advisory board or consulting for AbbVie, Akros, Artivion/CryoLife, AtriCure, Bayer, Bristol Myers Squibb, Ferring, GlaxoSmithKline, Janssen, Pfizer, Portola, and Quantum Genomics.
Shoamanesh reports receiving research contracts and having other relationships with Bayer AG
AXIOMATIC-SSP was funded by the BMS-Janssen Alliance.
Sharma reports receiving research contracts from BMS, Bayer, and AstraZeneca; consulting for Alexion, Bayer, HLS Therapeutics, and Janssen; and serving on the board of the Canadian Stroke Consortium.