Bisphenol A Exposure Linked With Higher Mortality
There was also a trend toward higher CV mortality with the hormone-disrupting chemical, used in polycarbonate plastics.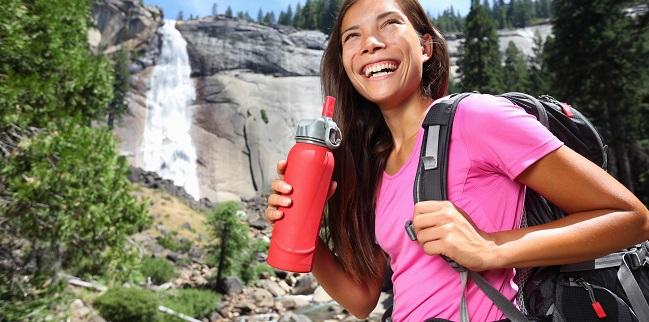 A new study is casting fresh light on the harmful effects—including possible cardiovascular risk—posed by exposure to bisphenol A (BPA), an industrial chemical widely used in the production of polycarbonate plastics and epoxy resins.
BPA has long been considered a major public health hazard, and this latest analysis showed that exposure to the synthetic chemical, which is found in everything from water bottles and food storage containers to canned goods and some dental sealants, was associated with an increased risk of death among adults participating in the National Health and Nutrition Examination Survey (NHANES). 
"This study is an extension of previous studies," lead investigator Wei Bao, MD, PhD (University of Iowa, Iowa City), told TCTMD. "BPA has been related to a number of conditions, such as obesity, diabetes, and cardiovascular disease previously."
In addition, exposure to BPA has been linked with atherosclerosis, coronary artery stenosis, and reduced heart rate variability. To date, however, there had been no published study regarding the relationship between BPA exposure and mortality, but Bao said the findings didn't surprise him given the previously established link between BPA exposure and cardiometabolic disorders in epidemiological studies.
NHANES Data
Published August 17, 2020, in JAMA Network Open, the new study is an analysis of 3,883 adults followed for a median of nearly 10 years. After adjusting for age, sex, and dietary/lifestyle factors, among other variables, those with the highest urinary BPA levels were at an increased risk of death when compared to those with urinary BPA levels in the lowest tertile (HR 1.49; 95% CI 1.01-2.19). There was a trend toward higher risk of cardiovascular mortality with increased BPA exposure, but the relationship was not statistically significant (HR 1.46; 95% CI 0.67-3.15).
With respect to cardiovascular mortality, Bao noted that the risk estimate is very similar to the all-cause mortality but didn't reach significance likely because of the limited number of deaths from cardiovascular disease in this study. During 36,514 years of follow-up, there were 344 deaths, including 71 from cardiovascular disease and 75 from cancer. BPA exposure was not associated with an increased risk of cancer mortality.
In terms of underlying mechanisms, Bao said there is still more to learn. Studies in animals have shown that BPA can disrupt endocrine function and metabolism, which can lead to the development of obesity and metabolic disorders, which are known risk factors of cardiovascular disease and cardiovascular mortality. Other potential mechanisms contributing to its toxicity include inducing oxidative stress and inflammation, as well as alterations in cardiac calcium handling and ion channel inhibition/activation. Epigenetic modifications and changes in transcriptome or proteome expression also might be at work with exposure to BPA, he added.  
To TCTMD, Bao said that exposure to BPA is widespread, citing previous data from NHANES showing detectable levels of BPA in urine samples of 93% of people aged 6 years and older.
"BPA itself is not a new story," said Bao, who noted that concerns over the synthetic chemical's toxicity go back more than a decade at minimum. Although BPA remains in high-volume production, there has been a dramatic reduction in its use given safety fears from the research community and general public. These days, there are many companies that advertise products as BPA-free. Bao recommends reducing use of products with BPA—eg, switching to glass containers or limiting use of canned foods—and cautioned against switching to products that substitute BPA with other bisphenol analogues, such as bisphenol F (BPF) or bisphenol S (BPS).
"If BPA is replaced with BPF or BPS, it's a substitution within the same family of chemicals," he said. "It remains unknown whether this substitution will actually have a substantial benefit to humans." Evidence from animal and epidemiologic studies with regard to these substitutes is still limited, but there are data suggesting BPF and BPS might have toxic effects similar to BPA's, said Bao. This has led to uncertainties and debates where researchers are calling as "regrettable substitution," he said.    

Michael O'Riordan is the Associate Managing Editor for TCTMD and a Senior Journalist. He completed his undergraduate degrees at Queen's…
Read Full Bio
Disclosures
Bao reports no relevant conflicts of interest.